National Taco Day Deals: Taco Bell, On the Border, Other Places You Can Get Free Tacos and Specials
Taco-bout a time to celebrate!
Commemorated annually on October 4, National Taco Day is a time to honor the beauty that is the taco. Soft shell, hard shell, meat, veggie, fish, fancy or basic, all versions of the traditional Mexican dish deserve credit for being delicious.
Fortunately, for those who want to spend National Taco Day eating tacos, a number of restaurants have deals for Friday that make showing love for tacos a no-brainer.
Taco Bell
On Friday, patrons of Taco Bell can enjoy a special National Taco Day Gift Set. For only five dollars, customers get two Crunchy Tacos and two nacho cheese Doritos Locos Tacos. The offer will be available at participating locations and Taco Bell noted that prices could vary by store.
On the Border
For those who just can't ever get enough tacos, On the Border is the place to be. All day Friday, customers who dine at the restaurant can have endless tacos for $9.99. The deal covers soft or hard shell tacos filled with ground beef or chicken.
If customers wanted to venture outside the traditional taco, they could pay an additional two dollars and upgrade to the southwest chicken or brisket tacos.
Baja Fresh
At Baja Fresh, customers can get two tacos for the price of one. On Friday, taco lovers should go to the company's Facebook or Instagram page and present a barcode at the restaurant to receive the buy one, get one free offer.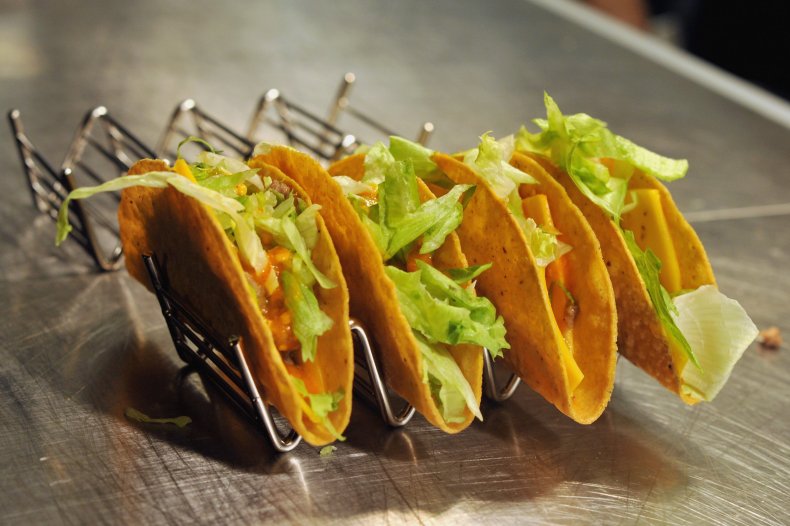 El Pollo Loco
Sometimes, it's hard to think about other people when tacos are present. However, with El Pollo Loco, you can help others just by eating. For every taco al carbon sold at an El Pollo Loco location Friday, the company will donate a taco to someone in need.
Tacos will be donated to current recipients of the company's Pollo With Purpose food surplus donations, which include rescue missions, charitable kitchens and hunger relief organizations.
Chronic Tacos
Similarly to just about every other food known to mankind, tacos taste better when they're free and at Chronic Tacos that's exactly what they are. On Friday, saying the code word "taco life" at the register will earn customers one free taco.
goPuff
If you're the type of person who wants to enjoy National Taco Day by making them at home, but you don't want to visit the grocery store, goPuff has a solution. On Friday, the delivery company is offering $10 off orders of $18 or more to anyone who enters the code "GOTACO" at checkout.