World Teachers' Day 2018: 24 Inspirational Quotes to Celebrate Your Teachers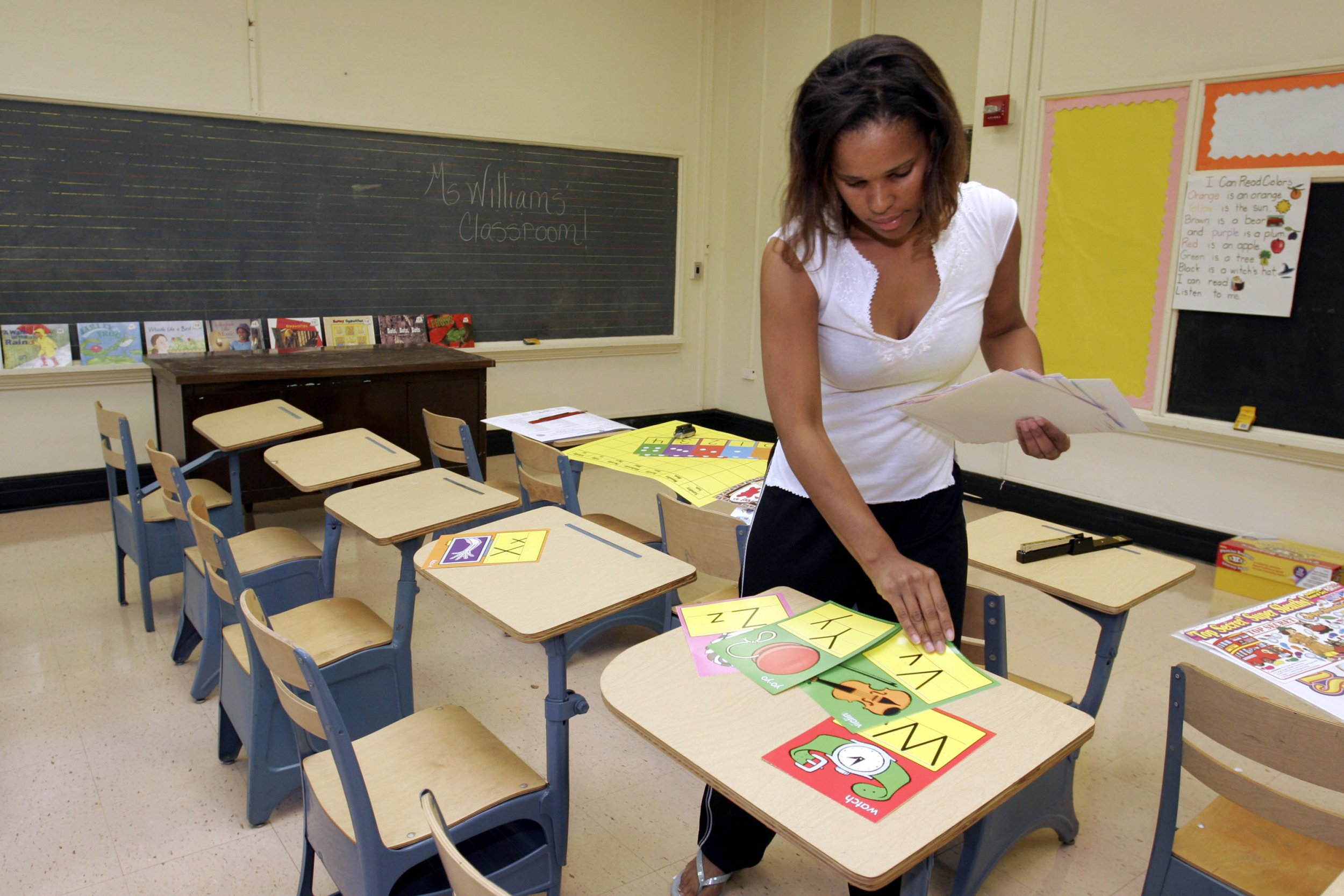 It's time to celebrate teachers around the world for all the incredible work they do in educating the next generation. Friday marks World Teachers' Day, an annual commemoration of teachers on the anniversary of the signing of the 1966 UNESCO/ILO Recommendation concerning the Status of Teachers.
Each year, UNESCO and Education International join forces and campaign to recognize the important roles teachers play in societies. This year's World Teachers' Day marks the 70th anniversary of the Universal Declaration of Human Rights, which recognizes education as a fundamental human right.
To celebrate, Newsweek has rounded up 24 inspiring quotes about teachers and the importance of education.
"Let us remember: One book, one pen, one child, and one teacher can change the world." Malala Yousafzai
"It is the supreme art of the teacher to awaken joy in creative expression and knowledge." Albert Einstein
"One good teacher in a lifetime may sometimes change a delinquent into a solid citizen." Philip Wylie
"Everyone who remembers his own education remembers teachers, not methods and techniques. The teacher is the heart of the educational system." Sidney Hook
"The task of the modern educator is not to cut down jungles, but to irrigate deserts." C.S. Lewis
"I am a teacher born and bred, and I believe in the advocacy of teachers. It's a calling. We want our students to feel impassioned and empowered." Erin Gruwell
"Teachers make a difference, and we would serve our students better by focusing on attracting and retaining the quality teachers by raising teacher pay." Jeb Bush
"Anyone who does anything to help a child in his life is a hero to me." Fred Rogers
"A good teacher can inspire hope, ignite the imagination, and instill a love of learning." Brad Henry
"Teach the children so it will not be necessary to teach the adults." Abraham Lincoln
"A teacher affects eternity; he can never tell where his influence stops." Henry Adams
"I am not a teacher, but an awakener." Robert Frost
"I like a teacher who gives you something to take home to think about besides homework." Lily Tomlin
"Teachers can change lives with just the right mix of chalk and challenges." Joyce Meyer
"If kids come to us from strong healthy functioning families, it makes our job easier. If they do not come from strong healthy functioning families, it makes our job more important." Barbara Colorose
"Education is not to reform students or amuse them or to make them expert technicians. It is to unsettle their minds, widen their horizons, inflame their intellects, teach them to think straight, if possible." Robert M. Hutchins
"Teaching is a very noble profession that shapes the character, caliber, and future of an individual. If the people remember me as a good teacher, that will be the biggest honor for me." A. P. J. Abdul Kalam
"The mediocre teacher tells. The good teacher explains. The superior teacher demonstrates. The great teacher inspires." William Arthur Ward
"Of all the hard jobs around, one of the hardest is being a good teacher." Maggie Gallagher
"So what does a good teacher do? Create tension, but just the right amount." Donald Norman
"Those who know, do. Those who understand, teach." Aristotle
"Teaching is not a lost art, but the regard for it is a lost tradition." Jacques Barzun
"A teacher who loves learning earns the right and the ability to help others learn." Ruth Beechick
"The learning process is something you can incite, literally incite, like a riot." Audre Lorde