National Tennessee Day 2019: Where to Buy Tennessee Food and Drink Products, Discounts and Promo Codes
National Tennessee Day 2019 is today. And what better way to celebrate Tennessee than with the state's best food and drink products, from classic "meat and three" meals to bake-your-own bread, independent chocolate brands and more. Check out our list below of brands to try in-state, as well as products you can order online. Additionally, we've included ways to save and how to get money off online orders.
Arnold's Country Kitchen
Established in Nashville, Tennessee in 1982, Arnold's Country Kitchen serves up classic Tennessee dishes like Meat and Three, fried catfish, pork chops and brisket.
Christie Cookies
Christie Cookies is a Nashville-based bakery serving cookies, brownies and holiday gifts. Christie Cookies also sells Tennessee-themed tins, like "I believe in Nashville," a tin honoring ice hockey outfit the Nashville Predators, and a tin celebrating Nashville's music culture.
Goo Goo Cluster
A Goo Goo is made with chocolate, nougat, caramel and peanuts, and was invented in Nashville back in 1912. Now Goo Goo Cluster is bringing Goo Goos to the rest of the U.S. with nationwide shipping.
Loveless Cafe
Loveless Cafe was established in 1951 on Highway 100 in Tennessee when Lon and Annie Loveless opened their home to serve fried chicken and biscuits to travelers driving down the highway. Now, people across the U.S. can try Loveless Cafe's preserves, maple bacon, hot sauce and more. Take 15 percent off your first order when you sign up for the mailing list.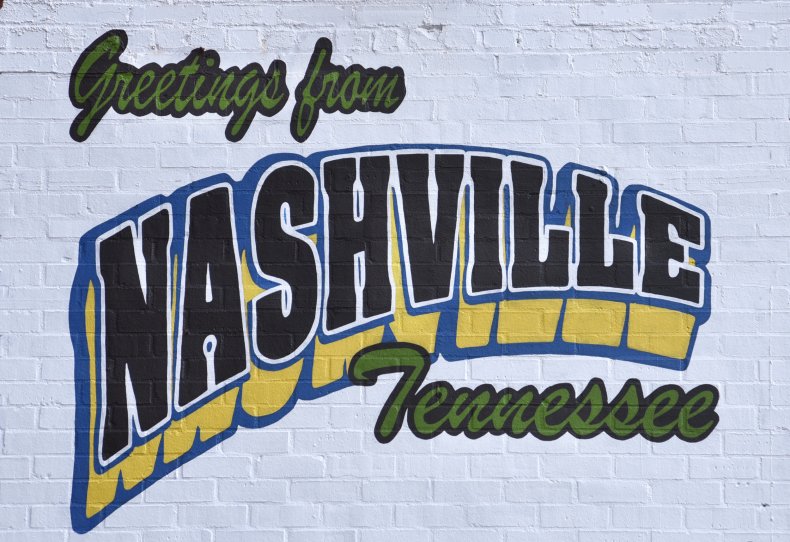 Tennessee Cheesecake
Order a classic Tennessee Cheesecake online, with flavors like Cherry Swirl, Chocolate Fudge New York style, and pumpkin cheesecake, from the Lebanon, Tennessee-based bakery, which has been serving cheesecakes since 1981.
Olive & Sinclair
Olive & Sinclair is a Tennessee-based chocolate company and the state's only bean-to-bar chocolate endeavor. Buy chocolate bars, brittle, gift sets and more in vintage-style packaging.
Sober Dough
This family-run business based in Nashville bakes beer bread in all kinds of flavors, from Salted Caramel Banana to Roasted Garlic. Additionally, you can buy bread making kits to bake your own loaf at home. Sign up to Sober Dough's mailing list for 10 percent off.
The Nashville Jam Co.
Get your jam from The Nashville Jam Co, a family-run business that began by selling jam at farmers' markets and now has products in retailers across Tennessee, as well as locations in New York and Texas. Choose from flavors including blueberry, peach brandy, smokey tomato, and sweet onion and garlic.
Crema
Independent coffee shop Crema was established in Nashville and sells its coffee across the U.S. The company's founders meet with the farmers who produce the coffee so you know it's ethically and responsibly sourced. Order coffee online and get free shipping on orders over $29 with the promo code: FREE29.
Eli Mason
Eli Mason produces Old Fashioned cocktail mixers, so you can create an Old Fashioned quickly and easily. Simply add whiskey to the Eli Mason mixer and you'll have yourself a cocktail. The mixer is made with natural ingredients in Nashville. Take 20 percent off your first order by signing up for the Messenger list or the mailing list.