7 Best Tequilas and Mezcals to Celebrate National Tequila Day 2019
In the dead of summer heat, there are few things as refreshing as classic margarita other than maybe a frozen margarita. Although it's worth noting, Palomas are equally capable of beating the heat while satisfying taste buds. So it's no wonder a day honoring the one ingredient that makes these cocktails and plenty of others so special would land in the thick of the summer, during a time when several areas across the country are experiencing scorching temperatures.
National Tequila Day kicked off on Wednesday, marking a time in which many people across the U.S. will guzzle up cocktails concocted with Mexico's distilled sweet agave nectar, which we all know and love as tequila.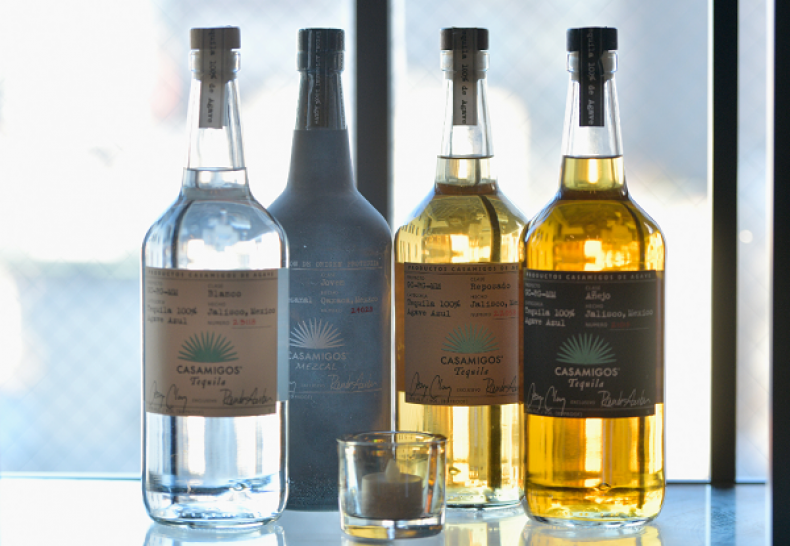 Commercially introduced during the late 1750s by the Cuervo family in Mexico, tequila has become a favorite of many Americans over the years, particularly five years after the end of prohibition when the margarita was created by Carlos "Danny" Herrera in 1938. From there came favorites like the Tequila Sunrise and the aforementioned Paloma, and, of course, the classic tequila shot with salt and lime. Enter the era of the mid-2000s when bartenders and mixologist across the country started using tequila and its relative mezcal (similarly made with agave) in cocktails beyond the traditional drinks it was long used for and now we have a whole day just for recognizing this spirited spirit.
While folks will likely pile up in bars to enjoy a few rounds of Blanco, Joven, Reposado and Añejo tequila goodness in reverence of National Tequila Day, it's worth noting the liquor is an easy one to use for cocktails made at home. We've compiled a list of a few stand out tequilas worth trying whether you're planning on celebrating with tequila spritzers, yellow-light cocktails or keeping it simple with a frozen margarita. Check out the top picks below.
Casamigos Tequila Blanco
Silky texture, smooth finish, sublime flavors—these are just a few characteristics that make the tequila and mezcal in Casamigos' portfolio a step above the rest. The 100 percent Blue Weber agave is handpicked in the highlands of Jalisco while the Espadín agave used for the brand's mezcal hails from Oaxaca. The attention to detail and nods to sustainability included in every step of the creation process is what drives the pristine taste of each product. Prices range from $19.99 to 95.99 depending on bottle size on Drizly.
Tequila Reposado Corralejo
Now here's a shot you won't mind throwing back. While just about all the tequilas under Corralejo's umbrella are pretty tasty, the Reposado is a Mexican gem. The grapefruit lime aroma is so telling of its smoky citrus flavor that you likely won't need a lime chaser. Prices range from $16.99 to $50.59 depending on bottle size on Drizly.
Tequila Avión Silver
If sweet and crisp is on the menu, then Avión is for you. This tequila shines through in cocktails thanks to notes of grapefruit and pineapple sprinkled with fresh black pepper, which makes it great for cocktails. It's a significantly special contributor in Palomas but also a fun and easy tequila to use when you want to get a little creative behind the bar. It's also a smooth standalone, perhaps over ice and garnished with a lime wedge. Prices range from $23.99 - $79.99 depending on bottle size on Drizly.
Maestro Dobel Tequila Diamante
Buttery notes of fruit dipped in honey and sprinkled with cinnamon hit the nose when you first open a bottle of Maestro Dobel while delectable flavors of caramel, honey and maple syrup saturate the palate on first sip. The velvety, lingering finish is also worth noting, leading this high-quality agave jewel—the first cristallino tequila at that—to be one you'll want to circle back to on more than just National Tequila Day. Prices range from $22.99 to $62.99 depending on bottle size on Drizly.
Paquera Mezcal
The artisanal mezcal, born in Oaxaca, literally translates to "friends with benefits"—a true indication of something that is flirty, risqué and thrilling. While it's only currently available in California retail stores, mescal lovers across the country can order the smooth, mineral and smoked butter mescal online at Reserve Bar for $45-75 depending on the bottle size.
Fruit-forward and complex Vida is a bartender's favorite. Flavors of ginger, burnt sandalwood, banana and tangerine shine through in the twice-distilled liquor, resulting in a versatile liquor for cocktails while the long soft finish makes it a standout for straight sipping. Prices range from $19.99 to $89.99 depending on bottle size on Drizly.
It's no wonder Ilegal exudes delightfully full-bodied, earthy flavor. It's crafted with Espadín agave, roasted in earthened pits lined with river stones, crushed by a horse-drawn mill and fermented in pine vats before it's cooked, twice distilled and left to age in American oak. The light-smoke character complemented with a temperature-rising lingering finish makes it perfect for mixing yet enjoyable completely on its own. Prices range from $24.99 to $79.99 depending on bottle size on Drizly.