What's National Day of Unplugging? Why is 'Discover' Missing From Hinge Account?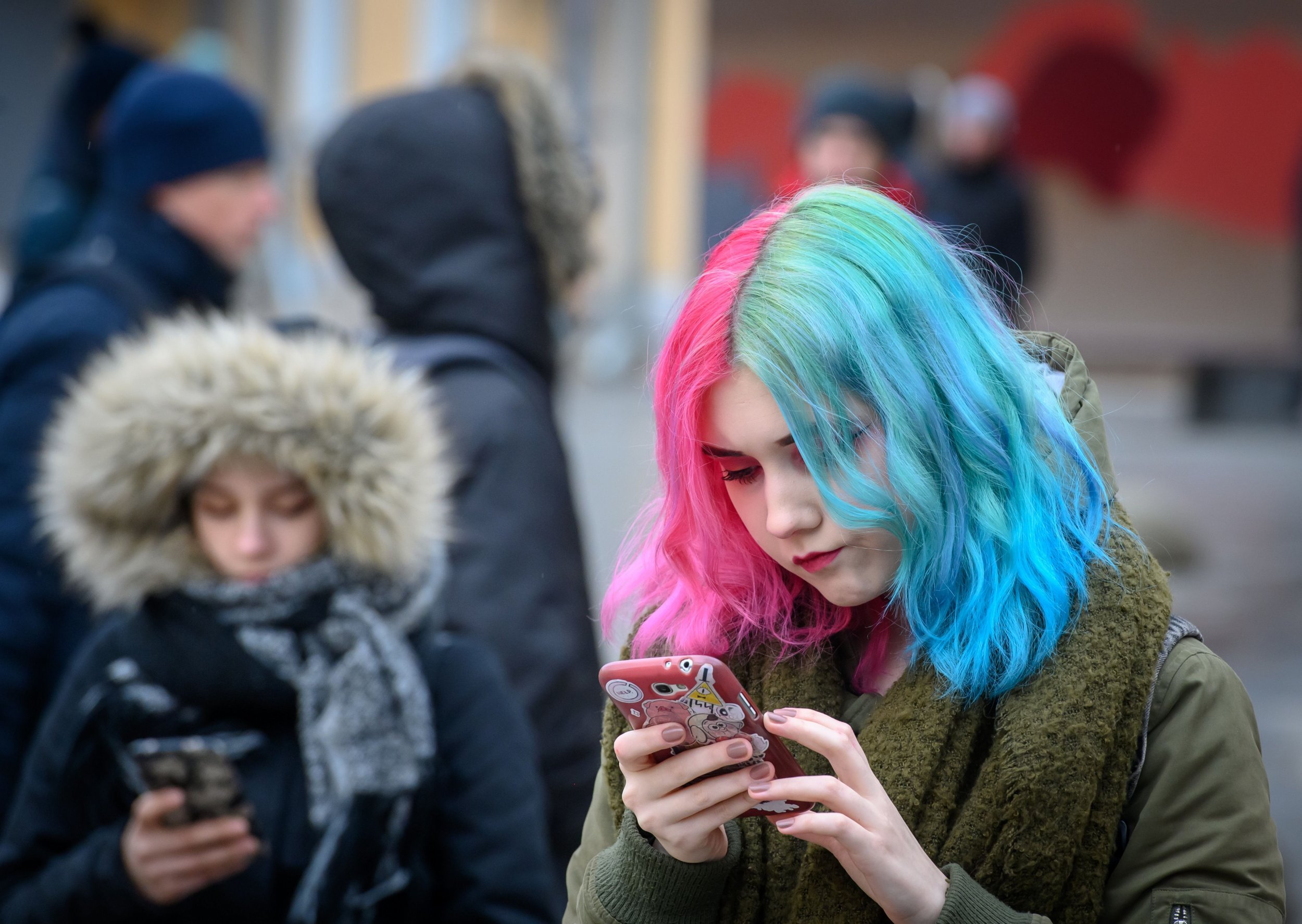 For the tenth year in a row, people all over the world will put down their phones, laptops and tablets to take part in the National Day of Unplugging. The day is meant to help people disconnect from their electronics and instead connect with the people and places around them.
The National Day of Unplugging came from the Sabbath Manifesto, which was a project of the organization called Reboot. The organization was created to help affirm "the value of Jewish traditions and creates new ways for people to make them their own."
The Sabbath Manifesto was created as an updated version of the original Sabbath rules that are easier for people to follow today. "In the Manifesto, we've adapted our ancestors' rituals by carving out one day per week to unwind, unplug, relax, reflect, get outdoors, and get with loved ones. The ten principles are to be observed one day per week, from sunset to sunset. We invite you to practice, challenge and/or help shape what we're creating," says the project's website.
The National Day of Unplugging has since expanded to include all types of communities and groups looking to take a break from electronics for a day and enjoy the world around them.
The day now involves events from different organizations and companies. Last year's events were scheduled in five different cities across the United States that involve phone-free zones, meditating, storytelling and more.
The "day" of unplugging begins at sundown on Friday and lasts through Saturday until sundown on Saturday, according to the organization. "A 24 hour respite from technology. It highlights the value of disconnecting from digital devices to connect with ourselves, our loved ones and our communities in real time," says the National Day of Unplugging website.
Some technology-based companies get involved in the day as well. The dating app Hinge plans to give users the option to turn off the "Discover" mode in the app. That part of the app is the one where users can swipe through other user profiles and connect with new matches.
Users who turn off the feature by 5:30 p.m. local time Friday and live in New York City, Los Angeles, Chicago or Miami will receive an invitation to a mingling event at the Freehand Hotel that night from 6 to 8 p.m. At the event, they'll get two drink vouchers and a space to meet other disconnected Hinge users in a real-life setting and possibly make a connection. Users outside of those locations will be able to enter to win sweepstakes for a "dream date," said Hinge.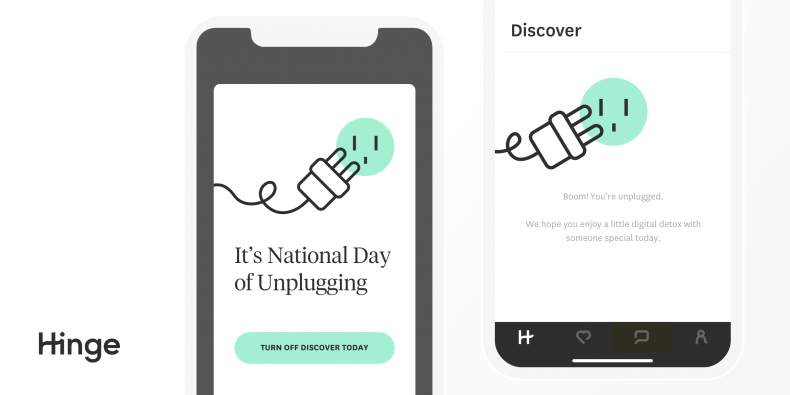 ​