National Vanilla Cupcake Day Deals From Sprinkles, Amazon, Groupon and More
Today (November 10) is National Vanilla Cupcake Day, which luckily falls on a public holiday weekend and means more time for baking and eating. To help Americans make the most of this well time day, Newsweek has cooked up the best deals for buying cupcakes and the equipment to make them.
The first cupcake recipe was published in 1796 in American Cookery, which was written by Amelia Simmons. In the cookery book, it refers to a light cake baked in small cups, which uses the ingredients of sugar, butter, flour, wine, rosewater, nutmeg, cinnamon and currants. The first use of the term "cupcake" dates back to 1828 in Seventy-five Receipts for Pastry, Cakes and Sweetmeats, by Eliza Leslie.
There are two theories regarding how the name came about, but both are viable. Food historian Alan Davidson writes in the Oxford Companion to Food that the name is given to "any small cake baked in a cup-shaped mould or a paper baking cup" and that in the U.S. the term might have "originally been related to the American measuring system, based upon the cup."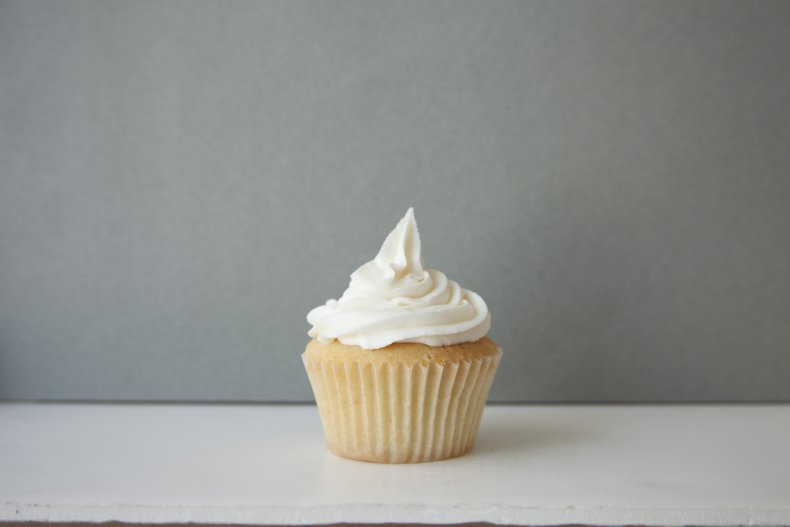 In the 21st century, the rise in dedicated cupcake shops in metropolitan cities has been evident. Other branded cupcakes such as Hostess Cupcakes are popular across the country, with 4.79 million Americans consuming eight or more individual servings within one month, according to Statista.
Vanilla, which is native to Central America, appeared in recipes at the turn of the 19th century. Food historian, Sarah Wassberg Johnson, explained to Newsweek that while Queen Elizabeth I popularized vanilla as a flavoring, it wasn't a "common flavoring" for the general population until the 19th century: "Agricultural expansions beyond the Mexican borders into Tahiti and Madagascar increased supply and dropped the price.
"By the mid-19th century vanilla started to grow in popularity on the back of ice cream, which exploded in popularity at the turn of the 20th century with the prevalence of soda fountains."
Deals on National Vanilla Cupcake Day
Amazon: Paste code 38X8T2LE at the checkout to get 38 percent off cupcake liners, 400 pack. Credit: CouponFollow
Kerekes Bakery & Restaurant: Paste code "BUNDT19" at the checkout at bakedeco.com for 20 percent off your order. Credit: CouponFollow
Bakerdays.com: Use code CAKE20 for 20 percent off on cupcakes. Credit: CouponFollow
Groupon has several deals related to cupcakes:
Sweet Street: Get free standard shipping on all orders
Bake Me A Wish: Get 20 percent off your order using code "summer"
Carlo's Bakery: Get 30 percent off orders using code "CSFLASH"
Gigi's Cupcakes: Get a free cupcake when you join the loyalty program
Sprinkles: Sign up for the new perks program to start earning points to use on cupcakes. For every $1 spent, customers earn five points.