NATIONAL VISION
Diversifying away from oil and transitioning to a knowledge based economy.
Launched in 2008, Qatar's Nation Vision 2030 aims to transforming the country into an advanced society capable of achieving sustainable development and securing a high standard of living for future generations.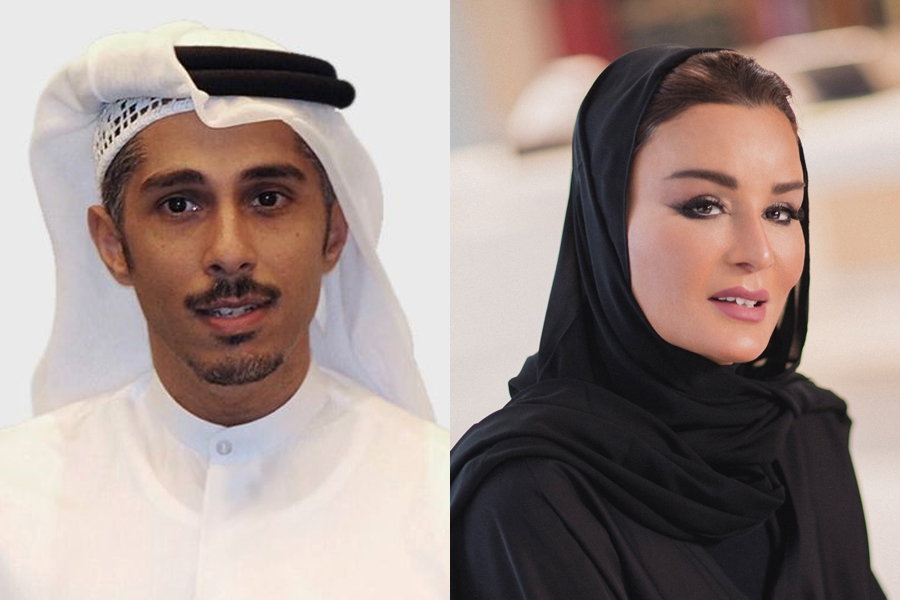 Mr. Abdulla AlMisnad, Deputy CEO at Qatar Free Zones and Her Highness Sheikha Moza bint Nasser, Chairman of the Qatar Foundation
The plan's goals are divided into four central pillars: economic, social, human and environmental development, with a vision of a vibrant and prosperous Qatar with economic and social justice for all.
An important part of the vision is to create a diverse knowledge economy that lasts beyond oil and gas reserves and the government's US$200 billion investment program underlines this commitment.
Foreign Direct investment is key in this long-term plan to diversify and strengthen non-hydrocarbon industries – increasing competition, stimulating growth and creating an international talent pool. Domestic entrepreneurship will play a vital role in this initiative.
Qatar's budget 2018 sends a strong message to the boycotting Arab states that the country will not surrender to the economic pressures. Turning the challenge into an opportunity to grow, Qatar extended its focus to expand and develop different sectors and embraced various major projects like the opening of one of biggest ports in the region Hamad Port as well as the Free Zones Authority(QFZA).
Qatar has announced major amendments to a number of existing pieces of legislation, namely its law on investment free zones. The law on investment free zones offers investors numerous incentives, including the freedom to transfer capital and choose the legal entity of a project, in addition to exempting assets and production requirements, as well as exports and imports, from taxes and duties, which will streamline the flow of goods and services to and from Qatar.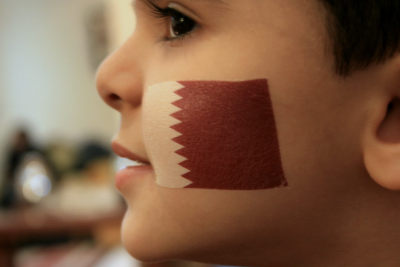 Deputy chief executive of the "Qatar Free Zones, Abdulla al-Misnad said, "QFZA has additionally announced its support for and participation in Qatar Petroleum's landmark Localization Program, 'Tawteen,' which aims to enhance the energy sector's local supply chain and is expected to create new investment opportunities in Qatar" . QFZA will provide land solutions, tailor regulations, and review business plans to help maximize the success of the program, which will in turn provide a wide range of benefits for companies operating in Qatar. Al Misnad added: "The Free Zone Authority is very much a product of Qatar's diversification and economic development efforts in the last three years. Developing new economic clusters represents one of our core objectives."
With emphasis on diversifying revenue inflow from non-hydrocarbon sector, increasing the share of the private sector in the economic growth and developing the local industries is an indication of the economy's efforts to achieve self-sufficiency.
Qatar also encouraged the industrial sector by proposing various incentives such as fees exemption on raw materials, machinery, spare parts and equipment for the industrial establishments, particularly the small and medium sized industries. The government also ensured constant backing and developmental opportunities for industries in sectors including food and beverage, environmental industry, pharmaceutical and manufacturing industries to contribute more to the gross national income. These incentives and efforts of the government resulted in investments of more than QAR260 billion for about 730 industrial enterprises.
Another prime example of country's diversification efforts is its attempt to create a hub for educational excellence through Education City. The City brings in various foreign universities to collaborate with local institutions to improve on the quality of education and attract more non-residents for educational purpose. Various western universities including HEC Paris, University College London and Carnegie Mellon University in Qatar, have already become a part of the Education City project.
Two decades ago, Sheikh Hamad and Sheikha Moza bint Nasser established Qatar Foundation (QF). Since its inauguration, and with the creation of Education City, Sheikha Moza has personally ensured, as chairperson of QF, that education and research remain national priorities, leading efforts to make Qatar a centre for innovation, discovery and creativity. Education City is place with branch campuses of some of the world's leading educational institutes, a homegrown research university, start-up incubators, technology parks, heritage sites, cultural institutions, and so much more.
Tadmur Holding W.L.L. is one of Qatar's leading business conglomerates, owning and operating a number of multi-disciplinary subsidiaries across the country. Since its inception in 1977, our companies have catered to various business sectors through a wide range of products, services and solutions. Our goal is to inspire and support all of our subsidiaries in continuously reflecting our collective identity as a leading multifaceted group in Qatar. As Tadmur Holding's presence in Qatar has marked its three-decade milestone, our 12 subsidiaries utilize our combined experience in the local market to provide the best products, services and business solutions that benefit all our clients and stakeholders. Moreover, the pride with which we preserve our Qatari roots drives us to ensure that, at the essence of each corporate undertaking, is the vision of a deeper integration into the country's economic landscape and the objective of a significant contribution towards the realization of Qatar's National Vision for 2030; all while maintaining unrivalled global standards. Each of Tadmur's subsidiaries flourishes under the leadership and perseverance of dedicated teams of skilled, experienced professionals. Each individual team possesses a vast body of knowledge and expertise in their respective fields, and is led by managers and directors whose some of their track records are seen as a flagship in Qatar. As our collective workforce engages in realizing our common goals every day, Tadmur Holding provides them with the support and resources required for achieving optimal productivity, namely through offering them a selection of specialized coaching and knowledge sharing platforms. While our companies function independently, the synergies achieved have led to the growth and expansion that have placed Tadmur Holding and its group of companies amongst Qatar's market leaders in multiple industries.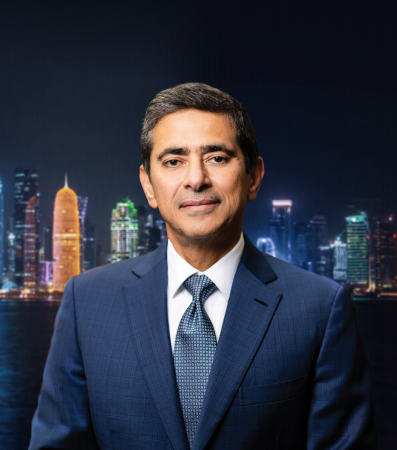 DAFER MUSTAFA HALLAWA CHAIRMAN AND CHIEF EXECUTIVE OFFICER
DAFER MUSTAFA HALLAWA
CHAIRMAN AND CHIEF EXECUTIVE OFFICER
Graduated from the University of Southwestern Louisiana as a Civil Engineer, Mr. Dafer Hallawa, Tadmur Holding Chairman of the board and CEO, is a visionary who turns dreams into reality through sound strategy development. His
exceptional journey in Tadmur is traced back to 1984. Motivated by his passion and in partnership with Mr. Nasser Al Kaabi, Mr. Hallawa has built up one of Qatar's leading business conglomerates with a sole motto: "On your trust we build", treasuring significant clients loyalty and reputation. Throughout the last decades, Mr. Hallawa has been an inspirational leader whose grounded actions and vast knowledge benchmarked the entire organizational spirit.
He firmly believes in standing for sustainable actions today as the best legacy for future generations. As a pioneer of green practices in the private sector in Qatar, Mr. Hallawa is committed to reward and encourage local companies to join these endeavors aligned with Qatar National Vision 2030.