National Vodka Day: Fun Facts and Recipes to Help You Celebrate
Who needs a drink? Good, because today is National Vodka Day.
In the U.S., vodka is one of the biggest spirits around. According to The Spirits Business, Smirnoff Vodka is the third most popular spirit brand on the market (behind Bacardi and Jack Daniel's). Grey Goose Vodka comes in at number seven.
The history of vodka can be traced back to Eastern Europe, although it's debated whether the drink was first distilled in Poland in the 8th century or Russia in the 9th century. It wasn't until nearly 600 years later (depending on who you believe) that the first written record of vodka was made, in the Poland Sandomierz Court Registry in 1405. Russia didn't manage to get anything on paper (parchment?) until 1751.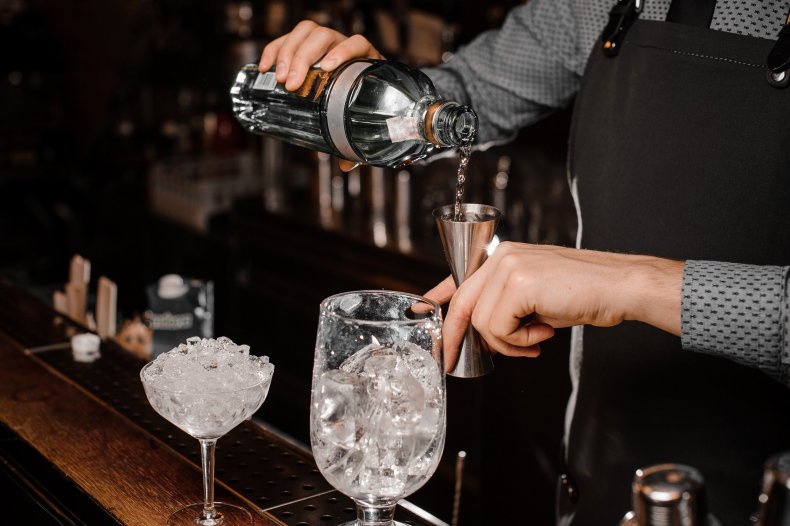 Once sold as a miracle cure for various diseases (including the plague), vodka—like any spirit—does have some medicinal qualities. It's a fast antidote to antifreeze, can disinfect just about anything and will even stop poison ivy in its tracks.
Here are some fun facts you may or may not know about vodka:
Despite everyone telling you otherwise, most vodka is not made from potatoes. Potatoes weren't even introduced to the European continent until the 16th century, when Spanish Conquistadors brought some back from South America. It's usually produced from grains such as rye, wheat and corn.
The coolest example of someone drinking vodka has to go to the Russians, who took it to space. NASA won't let you take a nightcap, but the Russians are kind enough to put it a tube for their cosmonauts.
The number one exporter of vodka—based on earnings—is not Russia—it's Sweden. In 2017, Sweden exported $463 million worth of vodka. The second highest was France with $405.2 million. Russia only just managed to crack the top 5 with $135.6 million.
Billionaire Vodka, the most expensive vodka in the world, will set you back $3.7 million for just one bottle. Why does it cost so much? The website says the drink comes in a "platinum and rhodium encased diamond encrusted bottle with solid gold labels and a neckband encrusted with channel set diamonds."
OK, you have the background, now it's time to make yourself a drink. Here are some of the best cocktails you can make with vodka:
Cosmopolitan:
Straight out of a Sex and the City episode, the "cosmo" includes 50ml of vodka, 1 tablespoon of orange liqueur, one tablespoon of lime juice and 50ml of cranberry juice. Shake hard, enjoy cold.
White Russian:
It's not really Russian, but don't let that put you off. To make a White Russian, mix 50ml of vodka, 25ml of coffee liqueur and one tablespoon of cream into a tumbler with ice.
Screwdriver:
Popular for all, the citrus screwdriver requires a mixture of orange and clementine juice to go along with 50ml of vodka. Simple, but very tasty.
Bloody Mary:
The ultimate hangover cure after you drink all the cocktails above. The bloody mary requires a bit more finesse, but it's great for a morning brunch. You will need 125ml of tomato juice, 50ml of vodka, one tablespoon of lemon juice, 25ml of sweet sherry and a quarter teaspoon of Worcestershire sauce. Add in a celery stick, some salt and pepper and a lemon wedge and you've got a great Sunday morning drink.