National Voluntary Service: A Path to A Culture of Solidarity | Opinion
As we emerge from the worst of the COVID-19 crisis, we will risk reverting to the previous patterns, and our economy will risk snapping back to a hyper-individualistic model that the pandemic exposed as fundamentally broken. How can we build on, and take forward, the extraordinary expressions of social solidarity that emerged during the first period of lockdown, when millions responded to the appeal for volunteers and helped the most vulnerable members of society—the elderly, the sick, those who are lonely and isolated?
The crisis revealed a deep desire for community, so different from the polarized politics and culture wars, and offered glimpses into how we might live, work and organize social relations in the post-pandemic world. Promoting a year of voluntary national service is a bold solution to renew the civic covenant between generations, regions and groups, as well as between humanity and nature.
There is an important precedent for this idea. During the Great Depression, Americans faced economic upheaval, social fragmentation and ecological crisis. The Dust Bowl—a combination of drought, famine and dust storms caused by poor farming practices—destroyed crops and caused the displacement of some 2.5 million people across the Great Plains. John Steinbeck vividly captured the story of their tragic migration to California in the novel Grapes of Wrath, and folk singer Woodie Guthrie sang, "The black ol' dust storm filled the sky and I swapped my farm for a Ford machine." Like today, tragedy disrupted the lives of normal families across the country. Many people lost trust in each other and in the government. To restore hope in the future and rebuild solidarity among Americans, President Franklin D. Roosevelt launched the New Deal.
One of the most successful of FDR's New Deal efforts, the Civilian Conservation Corps (CCC), provided volunteer work opportunities for more than 3 million unemployed young people to help conserve and develop America's natural resources and wildlife. Combatting erosion and the ecological destruction of the Dust Bowls, these young people worked alongside farmers and local communities to plant more than 220 million trees, covering 18,600 square miles in a 100-mile-wide zone from the Canadian border to the Brazos River in Texas. Across the United States, CCC members worked in teams of 25 on over 300 different types of projects from forest management and flood control to park development and wildlife conservation. As they worked together to restore local habitats, they learned practical skills that made them more employable after their service and developed social virtues that prepared them for life in their local communities.
We live in a similar time of global upheaval, a time when hyper-individualism, consumerism and authoritarianism, all empowered by unprecedented surveillance, threaten human and ecological flourishing. Still, we can overcome these threats and rediscover authentic freedom grounded in solidarity with each other and with nature. We need a renewed national commitment to volunteerism in the spirit of Roosevelt's CCC to revitalize American democracy. To this end, a coalition of civil society, business and government leaders are promoting national volunteer service for at least one million young Americans annually—approximately one in every four young people in America.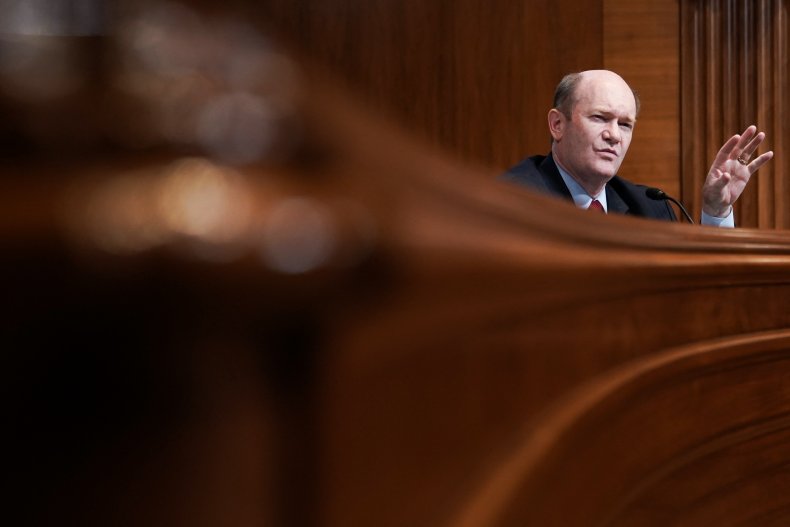 Leading this broad coalition in Congress is Democratic senator Chris Coons, a longtime advocate of the Peace Corps and an early leader of the AmeriCorps program. Senator Coons has partnered with Republican senator Roger Wicker to introduce the bipartisan CORPS Act to build national service programs into ongoing COVID-19 recovery efforts. In addition, drawing on the successful model of Roosevelt's CCC, an alliance of organizations has proposed the Civilian Climate Corps (CCC). This new CCC would infuse additional funding into existing national service programs, explicitly focusing on climate change mitigation, environmental conservation and disaster recovery. Together, these and other national volunteer service policies would build pathways to long-term success for individuals who serve, educating them into virtuous habits and helping their understanding of how ecology, civic institutions and local economies work in real life.
Beyond the individual opportunities for personal development and the chance to restore our natural commonwealth, this effort is crucial for the future of America and the future of democracy globally.
Strong civic covenants are a bulwark against authoritarianism. Denmark recently lifted its coronavirus measures, demonstrating that countries with higher levels of solidarity and higher trust in institutions have been able to tackle the pandemic and restore normal freedoms and social life more quickly. The reverse is true as well. In many countries, including the United States, we see a distrust "doom loop" where low levels of trust lead to lower levels of voluntary cooperation and increased use of draconian laws to enforce compliance with public health measures. Countries like Denmark, of course, have the advantage of smaller, more culturally homogenous populations that make it easier to forge civic covenants. The United States has over 328 million people from 19,000 communities with over 50 recognized ethnicities, 11 regional subcultures and 5 federally recognized races. With this scale and this diversity, we have an even greater need for institutions, like a national voluntary service program, that can bridge diverse identities and build a sense of community spirit.
Past generations wisely built America on the ideal of e pluribus unum: out of many ethnic and religious identities, one unified country. In that spirit and in contrast to divisive identity politics and culture wars, we need a politics that reconciles estranged interests through the pursuit of the common good, the mutual flourishing of our fellow citizens. We need to give a young white person from Cleveland the opportunity to live and work in a black community in rural Mississippi. We need young people from the rural panhandle of Oklahoma to understand the world of inner-city San Francisco. Serving others in their context builds empathy and trust. National volunteer service provides shared experiences and projects uniting future generations across a plurality of cultures and communities.
After the worst of the coronavirus crisis is over, we must not return to the age of hyper-individualism that left many of our fellow citizens more stimulated but more isolated, more connected yet less attached, with greater choice but fewer ways to act together. Our task is to create tangible opportunities for the next generation to escape a life of atomization and narcissism. Young people need pathways into the world of actual neighborhoods, communities and natural landscapes where they can serve, learn and make a positive contribution to our society. Congress can work with this coalition to build opportunities for national volunteer service and restore America's civic covenant.
Ron Ivey is the founder of Rembrandt Collective, a Fellow at the Centre for Public Impact and co-author of Built for All: A Global Framework for Building Inclusive Economies. Adrian Pabst is Professor of Politics at the University of Kent, Deputy Director of the National Institute of Economic and Social Research and author of Post-Liberal Politics, The Coming Age of Renewal.
The views expressed in this article are the writers' own.