National Doughnut Day's Surprisingly Patriotic Roots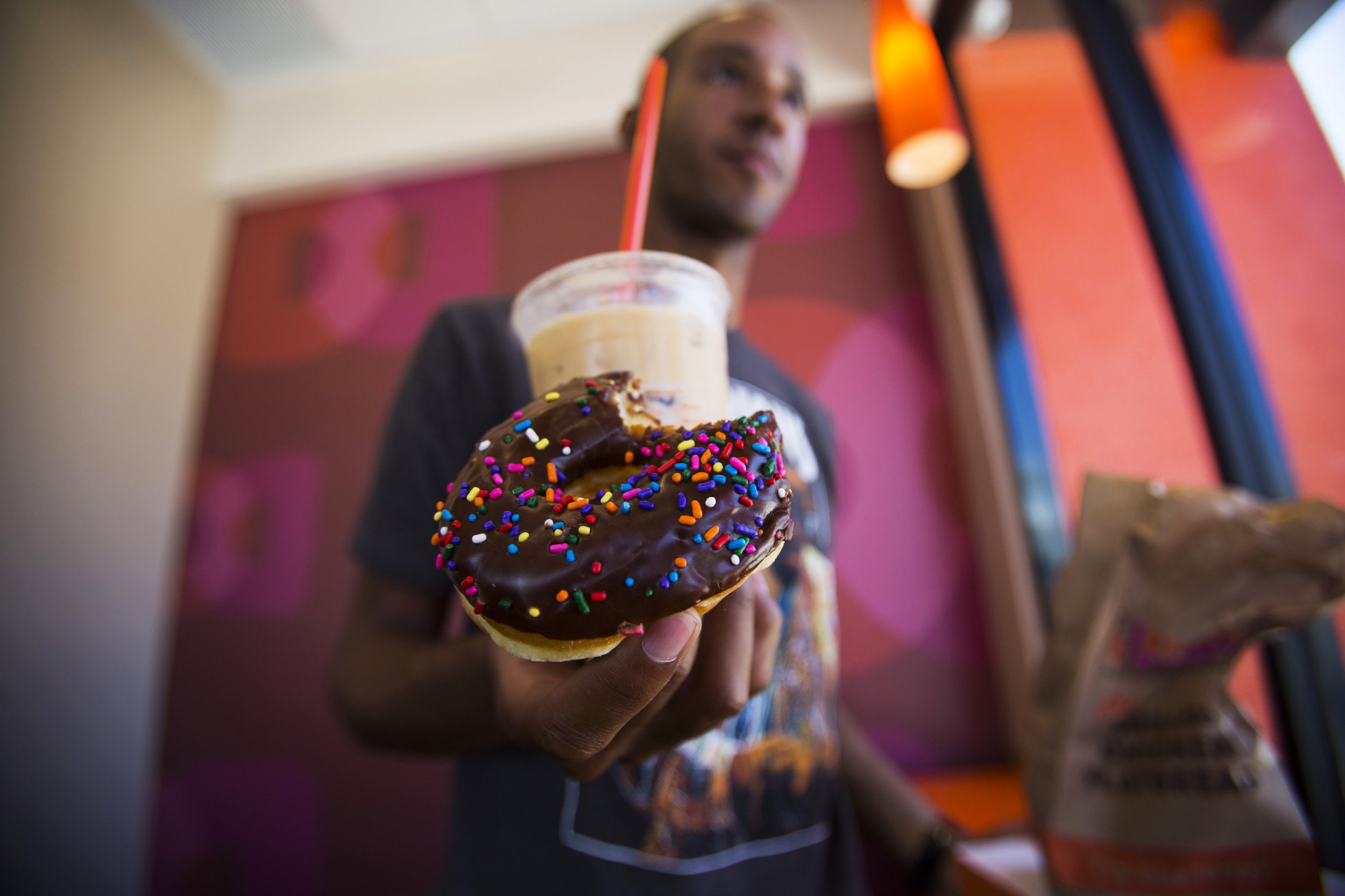 Mmm...doughnut. Whether your preference is glazed or jelly-filled, old-fashioned or sprinkled, these delicious fried treats have doubled as breakfast and homey snacks since ancient times. And today, in honor of National Doughnut Day, select retailers are celebrating the circular, puffy, fried, gooey, warm treats by doling them out for free.
This sweet tradition began back in 1938, when the Chicago Salvation Army took a day to honor the courageous women who had volunteered to serve doughnuts and meals to soldiers during World War I, known as "doughnut lassies." Doughnuts provided a sweet respite during the war, especially when two of said industrious volunteers finagled a way to fry up seven doughnut at once in soldiers' helmets, according to Minnesota Public Radio. During World War II, the American Red Cross in the United Kingdom continued the practice (sans helmets, now with fryers) to serve doughnuts and coffee in their Clubmobiles to soldiers.
Doughnuts haven't just been central to wartime. Hundreds of these sugary treats were given to immigrants, cold and hungry from the journey overseas, who traveled to America through Ellis Island. During hard times, especially during the Great Depression, volunteers handed out the snacks to lines of men and women. And the real partner of the archetypal on-screen cop? That'd be a doughnut, accompanied by a cup of joe.
To get in on today's celebration, one can stop by any Dunkin' Donuts, which is dishing out doughnuts for free with any drink today at all locations. Krispy Kreme's scrumptious doughnuts are up for grabs at no cost in three locations in the Americas—the United States, Puerto Rico and Canada—as well as in Australia, Korea, Japan, Indonesia, Malaysia, Mexico, the Philippines and Turkey. One lucky doughnut lover will even receive a year's worth of free doughnuts, courtesy of prolific grocery store staple Entenmann's, via a Facebook contest. So doughn't miss out on the opportunity.
National Doughnut Day's Surprisingly Patriotic Roots | Culture