#NationalSelfieDay: This Made Up Holiday is Perfect for Attention-Hungry Celebrities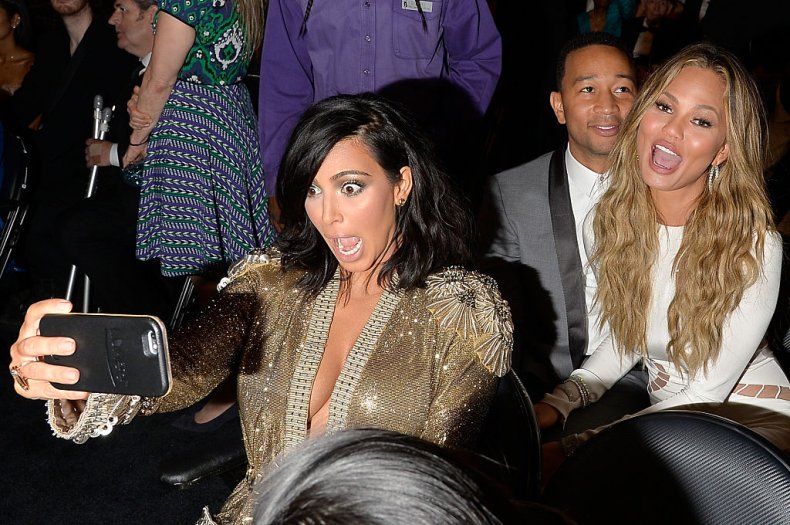 The internet loves a made up holiday, and #NationalSelfieDay certainly delivers. From celebrity posts to creative Twitter users, everyone seems to be looking for that viral validation that's so important in 2019. But selfies aren't just for people with a front-facing camera on their phone, people have been taking pictures of themselves since the 1800s. Here are some of the best currently trending on this most trendy "holiday."
What's a selfie? Merriam-Webster defines a selfie as, "A photograph that one has taken of oneself, typically one taken with a smartphone or webcam and shared via social media." Even though modern technology is technically part of what makes a selfie a selfie, the person credited as the father of the selfie is Robert Cornelius, who took the first selfie in 1839.
Cornelius, a photographer from Philadelphia, took the selfie in his family's backyard using a method of early photography called daguerrotypy—a large box camera capturing the light through a pair of opera glasses. Typically it would take three to 15 minutes for the light to capture the picture, so Cornelius more than likely stood there for a hot second waiting for the camera to capture the image (imagine Kim Kardashian having to wait that long for a selfie).
Of course, a lot has changed since that first selfie. Now there's a museum dedicated to them and Oxford Dictionary even declared "selfie" the word of the year in 2013.
This year, celebrities, presidential candidates, TV shows and an astronaut got in on the #NationalSeflieDay game. Here are some of the best.
Ava Duvernay loves "a good selfie."
The View's Sunny Hostin got into the spirit with Ayesha Curry.
Democratic presidential candidate and U.S. Senator Kamala Harris tweeted, "I always love taking a good selfie with people I meet on the campaign trail."
Former Republican U.S. Senator Orrin Hatch, known for his humorous take on social media, got a little cheeky for his selfie post, posting side by side pics, one of him taking a selfie, and the other of Brad Pitt on a cell phone.
Apollo 11 astronaut Michael Collins tweeted, "We used to call them self portraits."
The Simpsons' Homer loves a good selfie.
Even Disneyland wanted in on the fun.
Let's be real, can a selfie be great if there isn't an animal in it? Discovery Channel knows this.
So does Shark Week.
Hyrule from The Legend of Zelda took a more interactive route. Nintendo tweeted, "Take out your Sheikah Slate and strike a pose!"
And finally, the Teenage Mutant Ninja Turtles made the bold declaration, "The best image you'll see on #NationalSelfieDay."