Countries bordering Ukraine are making preparations to receive a surge of refugees in the event of a Russian invasion.
The nations include Poland, the largest European Union member nation bordering Ukraine. But the Polish government said it hopes such an influx of refugees can be avoided, the Associated Press reported. Hungary and Slovakia are also readying for a potential flood of Ukrainians coming in if war breaks out.
The preparations from countries in the region come after White House officials warned late last week that Russia could invade Ukraine in the coming days after massing troops on the border since last year. On Saturday, President Joe Biden and Russian President Vladimir Putin spoke on an hourlong call, after which a senior administration official said they "agreed that our teams will stay engaged in the days ahead." But after the call the White House was not certain if the Kremlin still plans to order an attack against Ukraine, Newsweek reported.
Meanwhile, Hungarian Prime Minister Viktor Orbán cautioned Saturday that hundreds of thousands of Ukrainian refugees could flee into Hungary after a Russian invasion, the AP reported.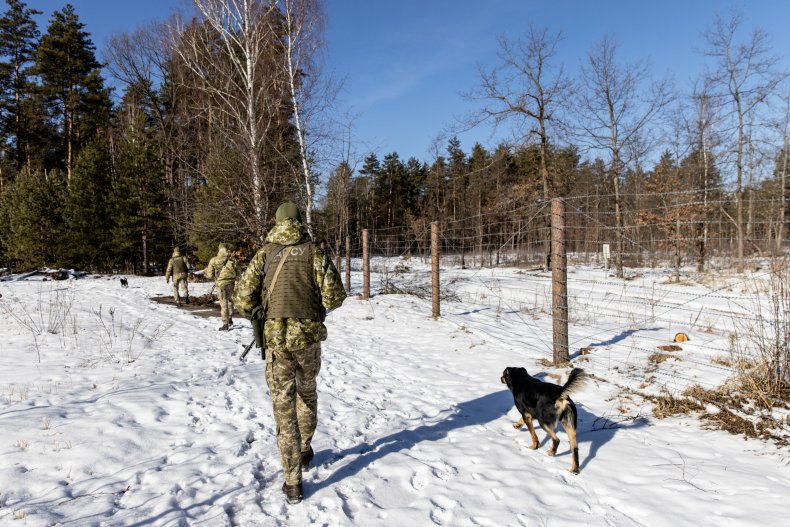 Slovakia has reportedly created a classified plan for what to do in the event of a refugee surge caused by military conflict between Ukraine and Russia.
"According to the existing studies and analysis, I can say that even a limited Russian military attack on Ukrainian territory would mean tens of thousands of refugees crossing our border," Slovakian Defense Minister Jaroslav Nad said.
He added that refugee status would be given to those who are trying to flee from a war and commented on the current threat of conflict breaking out.
"From the European continent's perspective, the current situation is the most dangerous since World War II," Nad said.
The Czech Republic does not directly share a border with Ukraine, but Interior Minister Vit Rakusan has offered to dispatch police officers to Slovakia to provide aid if needed, the AP reported.
As for Poland, Deputy Foreign Minister Marcin Przydacz said his nation has been preparing for Ukrainian refugees for weeks. The country has taken in large numbers of Ukrainian economic migrants in recent years, according to the AP, especially since Russia's annexation of Ukraine's Crimean Peninsula in 2014.
In a Monday radio interview with Radio Plus, Przydacz said if there is war between Russia and Ukraine, the worst-case scenario would result in "much larger numbers" than hundreds or thousands of refugees.
The plans for taking in such large numbers of refugees involve putting them in hostels, dormitories, sports facilities and other places, the AP reported. Local officials have been asked to provide reports on what facilities they could use to house refugees, according to Krzysztof Kosiński, mayor of the Polish town of Ciechanow and secretary of the Association of Polish Cities.
Update 02/14/22, 9:55 a.m. ET: This story was updated with additional information and background.