Federal Regulations Clear the Way for Multibillion-Dollar Hemp Market
With long-awaited federal regulations about to go into effect, U.S. farmers could begin growing hemp without fear of retribution from banks, insurance companies and local authorities as soon as the upcoming growing season, according to the U.S. Department of Agriculture (USDA).
U.S. Secretary of Agriculture Sonny Perdue announced the rules on Tuesday, along with a mechanism for approving state and tribal regulations for the crop.
Similar to marijuana retailers who ran out of money waiting for their permits, farmers have been struggling with inconsistencies in the hemp industry ever since its federal legalization last year. Many farmers set up shop only to get railroaded by differing policies across states or a lack of regulations altogether.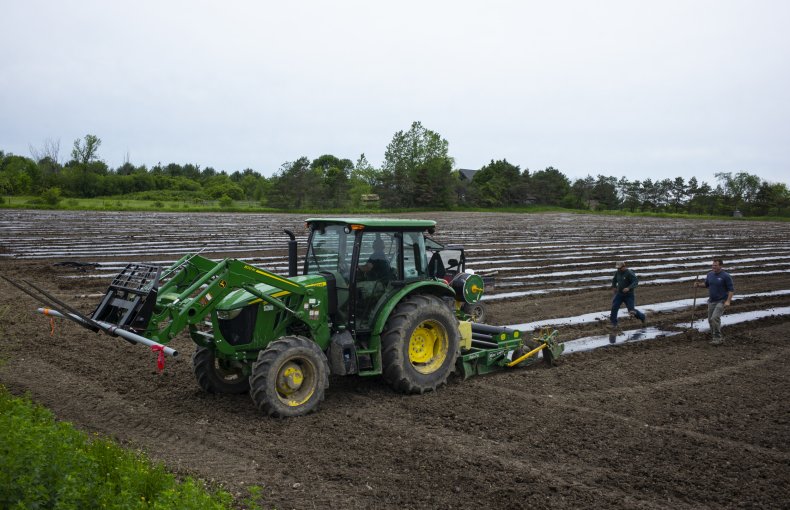 Hemp was defined by the 2018 Farm Bill as cannabis containing less than 0.3 percent of the chemical compound THC—but farmers lacked federal guidance on how to test THC levels and how to dispose of plants that, in surpassing 0.3 percent THC, constituted illegal marijuana in certain states.
The new rules also clarify where the crops can be grown and how farmers can report required information, like their name, address and business participants, to the USDA. They also encourage states and tribes to contact the USDA for "technical assistance" in developing their own approval criteria.
Last week, U.S. Representatives Chellie Pingree and Jared Golden of Maine asked for expedited hemp rules for farmers potentially left out of a "promising market."
A Maine farmer "recently received notice of bank account closure as well as notice that the farm's insurance policy would not be renewed, because the farm is growing hemp," the representatives said in a letter to the USDA, blaming the confusion on a lack of federal policy.
"During these difficult economic times for farmers, hemp provides a promising market for farmers in Maine and across the country," they continued.
Growers in Maine are not alone in their run-ins with hemp's contradictory regulatory web. Truck drivers in at least three states have been arrested on trafficking charges for transporting the crop, which looks and smells like weed, according to trucking industry news site Transport Topics. Meanwhile, in North Carolina lawmakers are pushing for stronger legal footing for hemp to the chagrin of authorities that want it "unquestionably banned," according to Raleigh's News & Observer newspaper.
Though hemp can be finicky to grow—it needs hot days, cool nights and short summers, according to Agriculture.com—the payoff is substantial. The industrial hemp market could be worth $26.6 billion by 2025, according to a market research report by MarketsandMarkets. Another estimate, by Grand View Research, places the market size at $10.6 billion by that time.
The federal rules become effective upon publication in the Federal Register later this week, at which point states and tribes can submit their plans to the USDA for approval. Then, hemp producers in approved locales can apply for insurance coverage and farm loans through various USDA programs, according to a USDA press release.