Native American Day 2019: Where Is It a Holiday and How to Celebrate?
Today is Native American Day, where residents of California and Nevada honor the indigenous people of the United States. It is observed as a holiday in these states with some government buildings closing.
California was the first state to honor this day. Governor Culbert Olson started the tradition in 1939, dedicating October 1 as "Indian Day." Then in 1968, then-Governor Ronald Regan signed a resolution calling for the holiday to be held the fourth Friday in September. It wasn't until 1998, however, that the California Assembly passed AB 1953; this made Native American Day an official state holiday. Nevada also declared the fourth Friday of September Native American Day in 1997.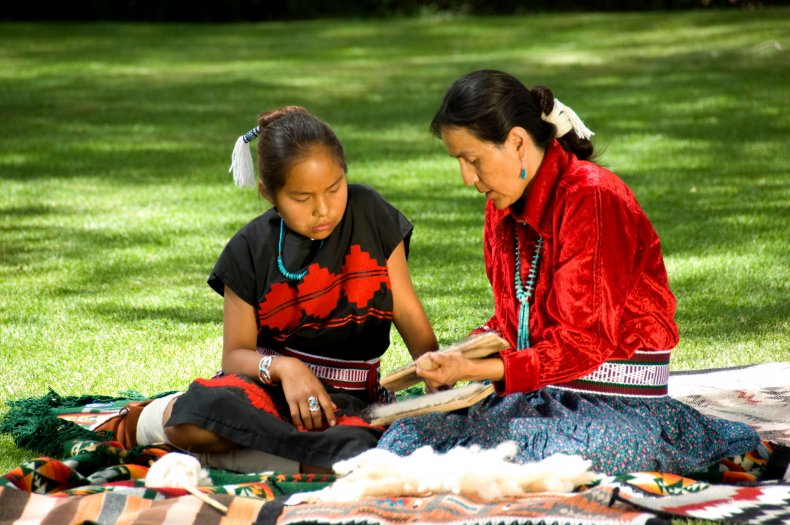 This day replaces Columbus Day (October 14), which celebrates the first landing of Christopher Columbus in the Americas. Some states such as Vermont, Maine and South Dakota celebrate Native American Day, also known as Indigenous People's Day, in October.
How to Celebrate Native American Day
As this day honors the culture and contribution of the Native Americans, organizations and community groups provide learning initiatives focusing on their traditions and history. Other activities include markets and gatherings of Native Americans, which include dancing and singing.
In California, the 52nd Annual California Native American Day celebration is taking place at West Steps of the California State Capitol from 10:00 a.m. local time. It is hosted by the California Tribal Chairpersons Association, Assemblymember James Ramos and Senator Robert M. Hertzberg (Legislative Sponsors), and will include ceremonies honoring tribal national flags, veterans and elders, as well as traditional dances and regalia. Speakers at the event include Governor Gavin Newsom, Assemblymember James Ramos, tribal leaders and other elected officials.
The 2019 California Native American Day will also be the official launch of the "Protect Native Culture" special interest license plate.
California State University in San Bernardino is also hosting a free public celebration today from 6:00 p.m. to 9:00 p.m. local time. It will feature traditional Native American bird songs, music, art and food. It will give attendees the chance to see Native American culture first hand, learn about their contributions to the country and support diversity and equality.
Native American Pow-Wows happen across American so there will also be a chance to see one first hand.
As Native American Day is an observed holiday in California and Nevada, some government-run organizations and buildings will be closed, including schools and government offices. Check ahead of time to ensure local schools are open for the day.