We Talked to a Native American Actress Who Walked Off Adam Sandler's Movie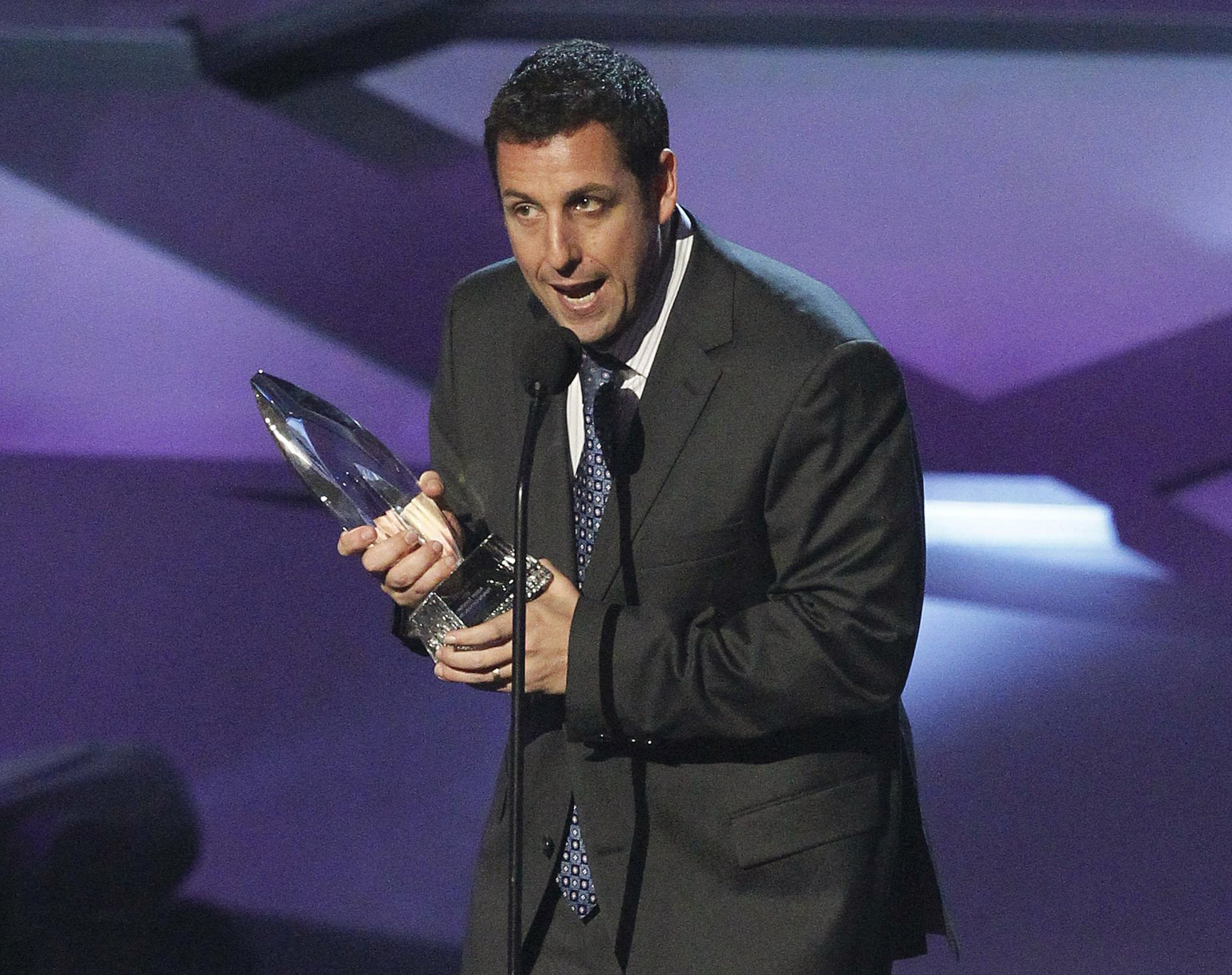 A group of Native American actors and actresses walked off the set of Adam Sandler comedy The Ridiculous Six this week in protest of the film's racial stereotypes. The actors "were primarily from the Navajo nation" and objected to the Western parody's depiction of Apache life, Indian Country Today Media Network reported.
In a conversation with Newsweek, extra Allie Young, who is full-blooded Navajo, explained why she objected to the film, which has been picked up to premiere on Netflix next year.
"I take this very personally because my little brother committed suicide when he was 17 because of racism," Young said. "In his suicide note, he said, 'It's hard to stay alive when you're brown and gifted.' I want to take a stand for native and indigenous youth. I want them to see their people portrayed as something better."
An aspiring screenwriter and founder of the Survival of the First Voices festival, Young researched Hollywood depictions of Native Americans when she was a student at Dartmouth. She jumped at the chance to be an extra in The Ridiculous Six because she wanted to see how things had changed. She soon realized they hadn't much at all.
"At one point early on I was going in to makeup and being bronzed, and the wardrobe was not Apache traditional wear," Young explained. "I'm full-blooded Navajo. I was a little bit confused as to why I was being bronzed. I'm light-skinned. Maybe they wanted me to look darker."
The script posed more issues, including offensive names for indigenous women, like "Beaver's Breath" and "Wears No Bra." In one scene, a Native American women is passed out on the ground. A group of white men pours liquor on her, and she wakes up and starts dancing. "In Indian country, we're battling that issue right now," Young said. "It's 2.5 times more likely for an indigenous woman to be raped or sexually assaulted. Movies like this perpetuate that and just add to the stereotypes of our native women."
According to Young, things came to a head when the Native cultural advisor brought some of the extras together and said, "I just can't do it anymore." He approached the assistant director and asked to speak to Sandler directly but was denied. So he left the film, Young said. "He is Apache. He was talking about what his people would say when they see this on the screen. He's a part of it.... For our cultural advisor to leave, I think that says something."
The remaining indigenous extras then approached the producer. "One older woman went up, and she was trying to talk to [the producer] about stereotypes. He interrupted her. That was one thing that really made my blood boil. He said, 'Well, if you're overly sensitive, you should leave.'"
According to Indian Country Today Media Network, roughly a dozen actors and actresses walked off the set. The movie, a parody of The Magnificent Seven, stars Nick Nolte, Steve Buscemi and Dan Aykroyd in addition to Sandler and is set for release in 2016. "There is tasteful comedy out there—ones that undermine racial stereotypes," Young said. "And then there are ones that perpetuate them."
Netflix has defended the movie in light of the walk-offs. "The movie has 'ridiculous' in the title for a reason—because it is ridiculous," a representative said Thursday. "It is a broad satire of Western movies and the stereotypes they popularized, featuring a diverse cast that is not only part of—but in on—the joke." Sandler's publicist and manager declined to offer further comment.