Washington Redskins Use Thanksgiving Game To Promote Racial Slur, Native American Leaders Say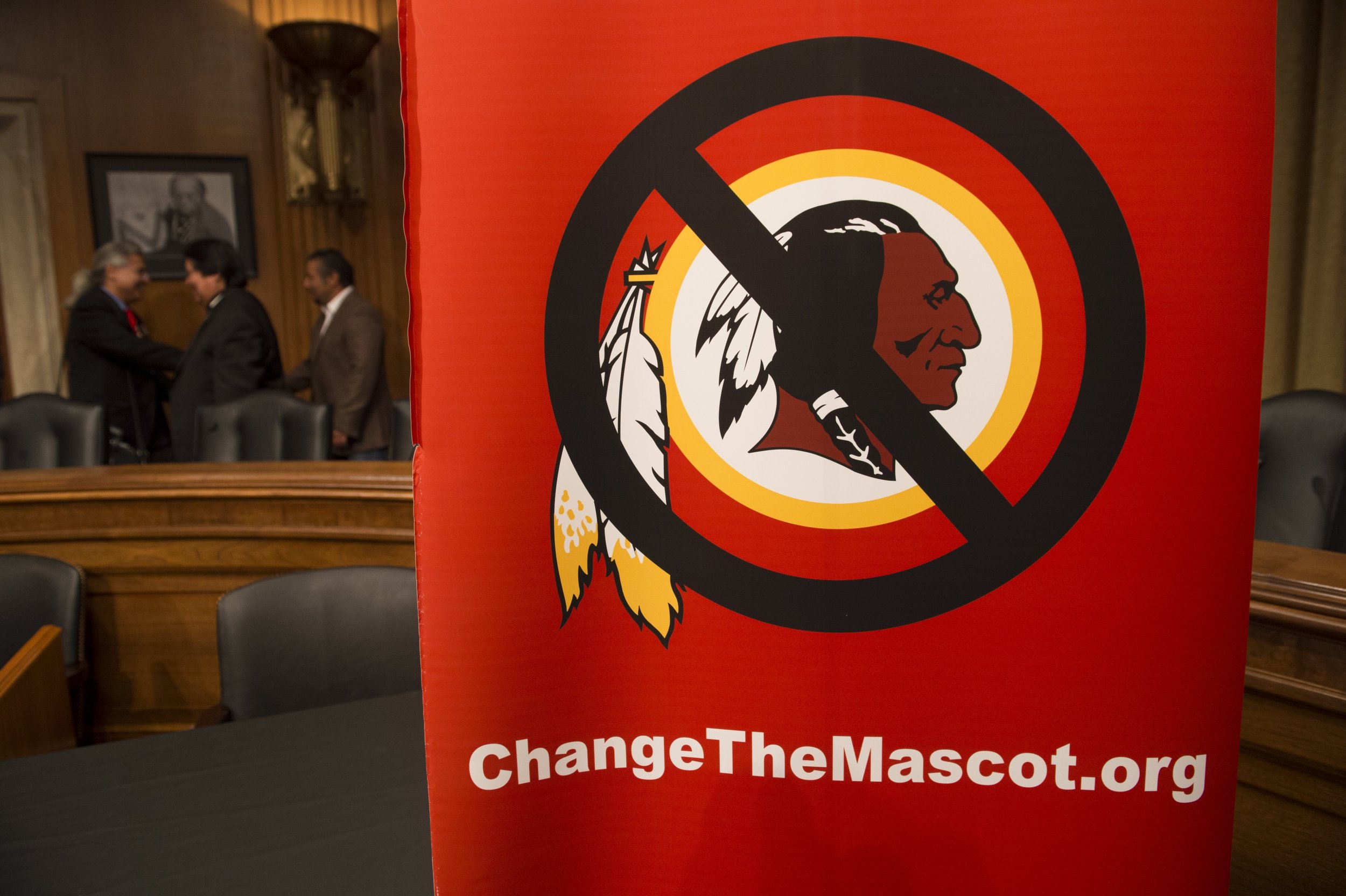 Tribal nation leaders are pleading with media outlets to refrain from uttering the Washington Redskins name when the NFL team hosts a Thanksgiving game for the first time.
The Washington team, which draws constant controversy for its name, has played on Thanksgiving before but never previously hosted a holiday match on home turf. Tribal leaders say the game this Thanksgiving will be especially offensive because of the holiday's ties to Native American culture.
Ray Halbritter, the Oneida Nation representative, said the NFL is using "the holiday to additionally promote the Washington team's derogatory name."
"We are hoping that maybe for one day the broadcasters and the people might forgo using that slur on that day," Halbritter told Newsweek. "It is a defined racial slur. There is no grey area."
In a letter on Tuesday, tribe leaders said that repeating the Washington team's name on Thanksgiving "encourages people across the country to perpetuate this painful racial slur."
Halbritter was one of the leaders who launched the "Change the Mascot" campaign in 2013. In the ensuing controversy, President Barack Obama told reporters that the team should "think about changing" its name.
Native American leaders lost their campaign for a name change in June after the Supreme Court came to a decision on another case. The Supreme Court found that a federal law prohibiting trademarks considered disparaging was a violation of the First Amendment, which was the main argument used by Native Americans to debate the Washington team's use of the slur.
Several media organizations voluntarily stopped using the team's full name. Leaders are still campaigning for that decision to become universal.
"Using the holiday to promote the Washington team's derogatory name will further marginalize Native Americans who have already experienced histories of oppression and violence," they wrote in their Tuesday letter. "At a time when our political debate is so polarized, media organizations should be able to agree to not explicitly promote a racial slur."