NATO Approves Israeli Office at Brussels HQ in Upgrading of Ties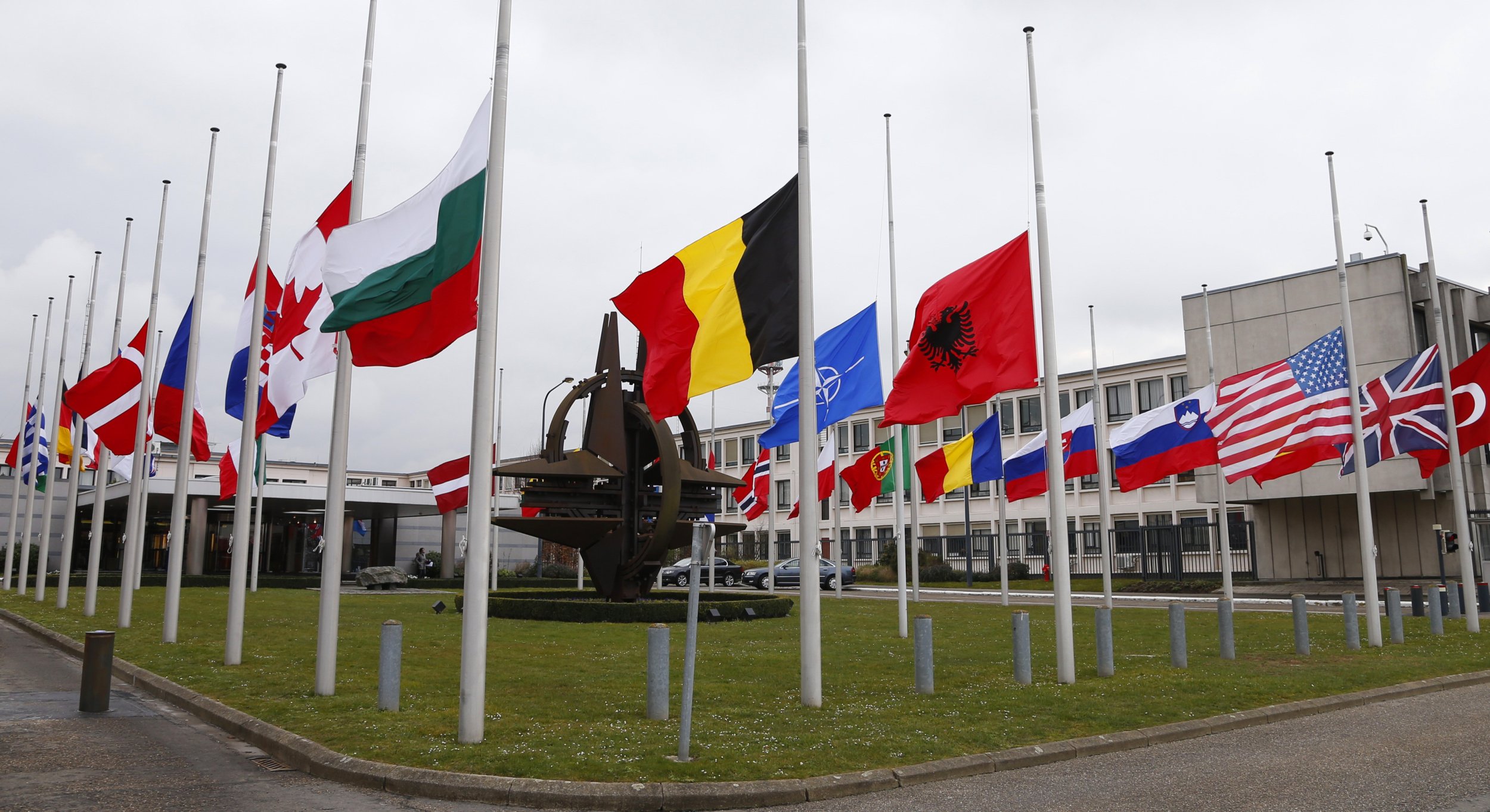 The NATO military alliance has provisionally accepted the presence of an official, permanent Israeli representation at its headquarters in Brussels, the Israeli Foreign Ministry said on Tuesday.
"NATO informed Israel this evening that Israel will be able to open an office at the organization's headquarters in Brussels and complete the process of accepting the credentials of its representative to NATO," the ministry said in a statement.
"The announcement comes after lengthy Israeli diplomatic efforts by the Foreign Ministry, the Defense Ministry and the National Security Agency. Israel wishes to thank its allies in the organization for their support and efforts on the issue," the statement added.
Israel is not a member of the 28 nation-strong military alliance but conducts bilateral relations and military cooperation with many of the members, as well as serving as a partner in NATO's Mediterranean Dialogue alongside Egypt, Algeria, Tunisia, Jordan, Mauritania and Morocco.
NATO also announced on Wednesday that it would permit Bahrain, Jordan, Kuwait and Qatar to open their own permanent representations in the Belgian capital.
One member of the alliance, Turkey, had opposed an Israeli presence at the headquarters for years during an icy period in relations between the two following the Mavi Marmara boat incident in 2010. In the diplomatic incident, Israeli soldiers killed a number of Turkish activists in international waters as they attempted to breach Israel's naval blockade of the Gaza Strip.
Turkish premier Ahmet Davutoglu said in 2011 that the country had vetoed an Israeli move to open an office at the Brussels headquarters. But both countries have been holding discreet meetings in a bid to revive their diplomatic ties, specifically in London on April 8. A full resumption of relations is expected to be announced when officials from the two countries next meet in the coming months.
Israeli Prime Minister Benjamin Netanyahu hailed the decision as a boost for Israel in the international community. "This is something we worked on for many years," he said at the beginning of his weekly cabinet meeting.