NATO to Shore Up Black Sea Presence By 'Land, Sea and Air'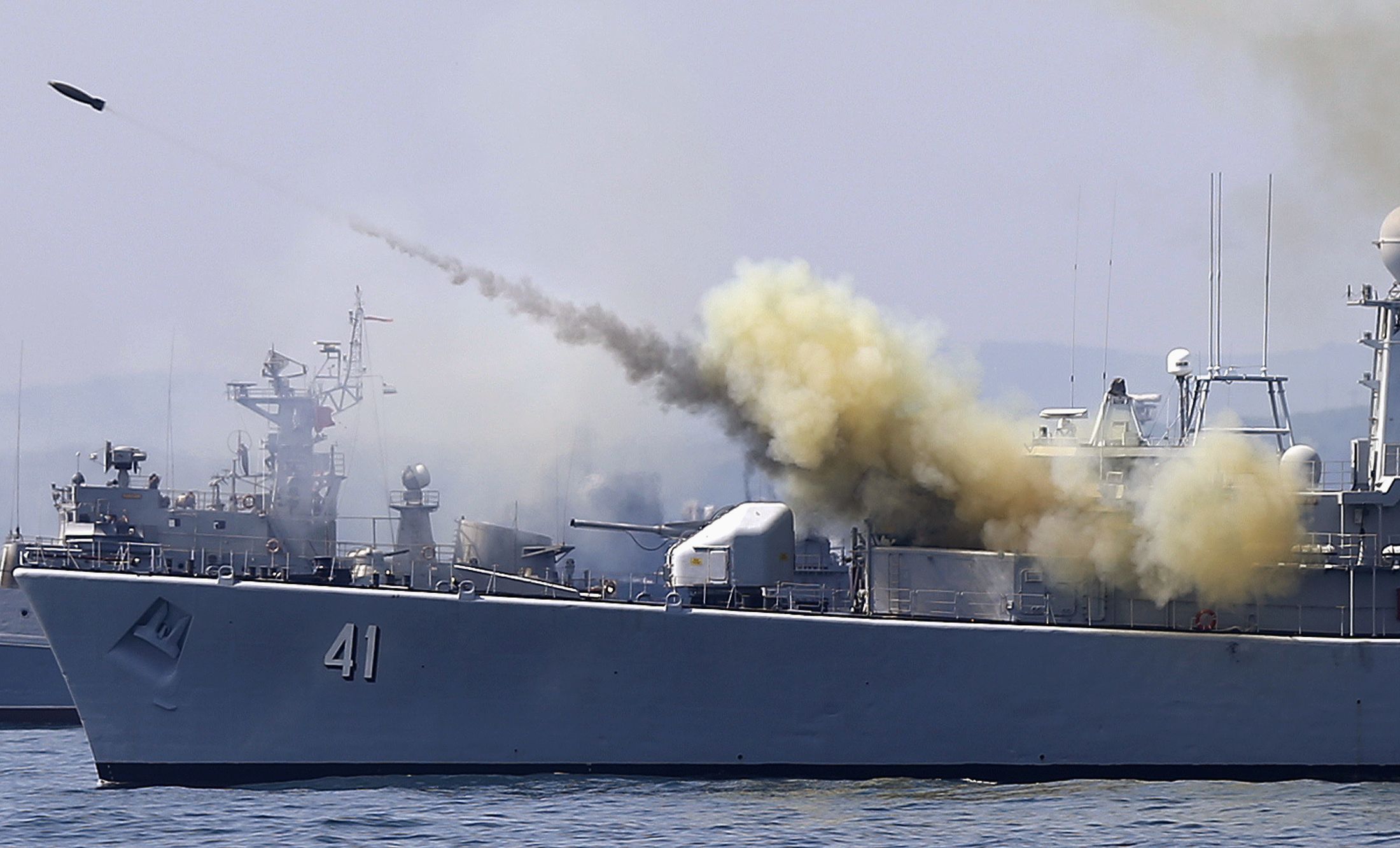 NATO is nearing the final stages of a plan to shore up allied defences on land, sea and air in the Black Sea region, the organization's top diplomat said on Tuesday.
Speaking after a meeting with newly elected Bulgarian President Rumen Radev, NATO Secretary General Jens Stoltenberg said NATO would not act aggressively in the region but felt compelled to react to Russia's reinforcements in its Black Sea ports.
"NATO does not want confrontation with Russia," he said at NATO's headquarters on Tuesday. "We don't seek confrontation with Russia. We don't want a new Cold War so our response is measured. It is transparent and it is defensive."
The Black Sea is of prime importance to Russia's naval strategy, according to a statement made by the head officer, admiral Victor Chirkov in 2014, and Russian are troops active in two disputes on the sea's coasts—in Ukraine and Georgia. Moscow officials have also said they would respond to an increased presence from non-regional powers such as the U.S. in the Black Sea, which they see as part of a wider NATO encroachment on Russia's sphere of influence.
The Black Sea initiative follows a series of NATO measures in the Baltic Sea region, which have also riled Russia.
Stoltenberg said the Black Sea measures would be finalized during next month's two-day meeting of NATO defense ministers. "We are strengthening our presence in the Black Sea region, with a package of measures on land, at sea and in the air," he said. "And we will finalize this work at our meeting of defense ministers in February. And several Allies have already indicated they will contribute to this presence."
During the last such meeting in October ministers discussed the possibility of deploying a multinational brigade, led by Romania, in the Black Sea region.
A NATO official told Newsweek that the organization plans to build NATO's Black Sea presence on land around this Romanian-led multinational framework brigade. Nations who have pledged to contribute include Canada, Germany, the Netherlands, Poland, Turkey and the United States.
"We are also working on measures in the air and at sea," the official said but did not expand further. "We expect to be able to endorse a full package of measures at the next meeting of Defense Ministers on February 15 and 16."
Stoltenberg also welcomed the Bulgarian president, saying that Rumen Radev's arrival in Brussels on his first foreign visit since his election in November signified that "all allies are ready to protect each other."
Both Stoltenberg and Radev highlighted the symbolic significance of the president's visit and his previous work in support of the alliance as head of Bulgaria's air force. The comments came after an election campaign during which Radev was backed by Bulgaria's pro-Russian Socialist Party and worried pro-EU circles with his criticisms of western sanctions on Russia. Even prior to the election of Radev, Bulgaria's pro-Western government was reluctant to set up a multinational fleet off its shores.
During his stay in Brussels, however, Radev was explicit in his support for NATO, calling the organization "exceptionally important" and pledging "maximum efforts" to increase defense spending to two percent of GDP, as demanded by NATO since 2014.
"Over the last three years NATO has undergone a truly serious adaptation," Radev added, though he did not explicitly mention Russia's military build-up or the situation in Ukraine. "Bulgaria is part of this adaptation and this process will continue because this is what the international situation requires at the moment."