NATO Countries May Host Afghan Allies of U.S. as Biden Pulls Out Troops, Senator Says
A U.S. lawmaker has proposed seeking the support of fellow NATO member states in helping resettle Afghans who supported the international military mission in their country and now fear reprisal from adversaries as foreign troops exit the country for the first time in two decades.
"Given that we are less than three months away from our formal exit from Afghanistan," Senator Angus King of Maine said in a statement sent to Newsweek, "I believe we need to consider all our options to do so with care, caution and concern for those who served alongside us—especially taking all actions we can to move Afghan translators, guides and lookouts out of harm's way. "
With Special Immigrant Visas, or SIVs, suffering a severe backlog due to the sheer number of Afghans who served in positions such as interpreters for the U.S.-led coalition but now seek to leave their home country, the Pentagon has already suggested potential airlifts to get these individuals and their families out.
But many, including King, one of only two Independent U.S. senators, the other being Bernie Sanders of Vermont, feel that the uncertainties surrounding this process may render it insufficient.
"Where we can expeditiously process a visa and bring them to the United States, we should," King, said. "But where the volume of applicants or the complications of their processing delay the process, I believe we need to consider locations that are not the continental U.S. but safe areas for them to wait for the Special Immigrant Visa process to be fulfilled."
"One consideration," King added, "could be working with our NATO allies who served with us in Afghanistan."
Around 10,000 personnel from 36 NATO member states and partner countries were active in Afghanistan as of last August, and King says nations other than the U.S. also "benefited from the activities of these local Afghans" who served in supportive roles.
Therefore, he felt the rest of the alliance had a responsibility to help them as they too pulled out of Afghanistan.
"It seems to me logical that [other NATO members] would be involved in helping us to solve the problem that they may have," King said. "They may have the equivalent of Guam, where the U.S. has placed similar applications in the past. They may have some territory or a place where these people could be safely housed until the processing is completed."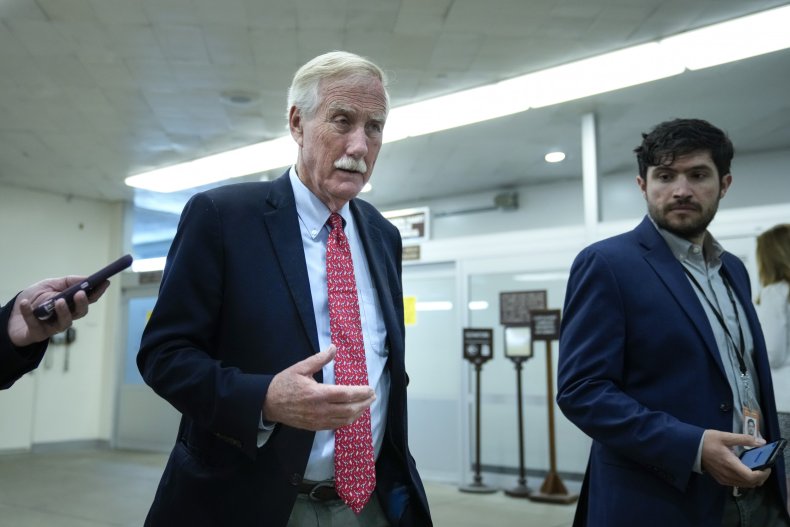 As Washington has floated the Pacific U.S. territory of Guam as a possible destination for Afghan SIV applicants, some NATO members could theoretically follow suit using their own overseas territories.
For example, France has 13 overseas territories, five of which are considered departments that are wholly subject to French law, and the United Kingdom has 14 overseas territories across the globe. Denmark and the Netherlands also retain some degree of governance over several overseas outposts.
These regions, whose political status is largely the result of Europe's colonial history, vary in their autonomy, as do those under U.S. control. The United Nations' Department Political and Peacebuilding Affairs maintains a list of 17 "non-self-governing territories," all but two of which are administered by NATO powers.
The U.S. holdings include American Samoa, Guam and the U.S. Virgin Islands, those of France are French Polynesia and New Catalonia, and those under the U.K. are Anguila, Bermuda, the British Virgin Islands, Cayman Islands, Falkland Islands, Gibraltar, Montserrat, Pitcairn, Saint Helena and and Turks and Caicos Islands.
NATO did not immediately respond to Newsweek's request for comment.
Some advocates searching for a solution for the refuge-seeking Afghans worried that involving other NATO nations might only further complicate the issue.
"If someone is suggesting a third country, such as a NATO ally, as an option, that would only create more problems, and potentially leave the Afghans in limbo indefinitely," Naveed Shah, government affairs associate for the Common Defense political action committee, told Newsweek. "If the U.S. hopes to rely upon support from indigenous populations in the future, then we have to show that we will take care of our allies all the way through to the end."
He argued the U.S. owed it to these individuals and their loved ones to come up with a plan to get them out safely, be it to Guam or the continental U.S. itself.
"Afghans who served alongside American troops put their lives on the line not only during the conflict, but many of them have a bounty on their heads for life," Shah said. "There is strong bipartisan support for evacuating Afghans who aided U.S. troops under the humanitarian parole program and bringing them to the states or Guam before the September 11 deadline Pres. Biden set for full U.S. withdrawal."
The symbolic date marks 20 years to the day that the 9/11 attacks drew the U.S. and allied forces into Afghanistan to take on Al-Qaeda fighters operating under Taliban rule. The U.S.-led coalition managed to quickly win the first phase of the conflict, but has since struggled to support allied Afghan security forces trying to curb a growing Taliban insurgency that now controls and wields influence over more of the country than at any point since 2001.
After successive rounds of talks hosted in the Qatari capital of Doha, former President Donald Trump reached a peace deal with the Taliban last year. The agreement called for good-faith inter-Afghan talks between the government and Taliban and a ceasefire in exchange for a U.S. military withdrawal by May 1, 2021.
While the date proved the de facto start date for a withdrawal process already in place by the U.S. and its allies, the official deadline was moved back to September amid concerns regarding ongoing violence plaguing the still-war-torn nation.
"We continue to call for an end to the ongoing violence that has been driven largely by the Taliban," State Department spokesperson Ned Price told a press briefing Tuesday. "We continue to believe the negotiated settlement between the Islamic Republic and the Taliban is the only way to end 40 years of war and to bring Afghans the peace they seek."
He urged both parties "to engage in serious negotiations to determine a political roadmap for Afghanistan's future," something he said "leads to what we have consistently called for, and that's a just and durable political settlement."
Price said that the Biden administration remained committed to the framework agreed to by its predecessor and would continue to invest in diplomatic engagement in Afghanistan. At the same time, he warned that "any entity that seeks to establish rule at the barrel of a gun or with the use of force will never be able to have credibility, will never be able to have legitimacy, will never be able to have the relationships and the assistance that comes with that that any durable, viable government in Afghanistan would need."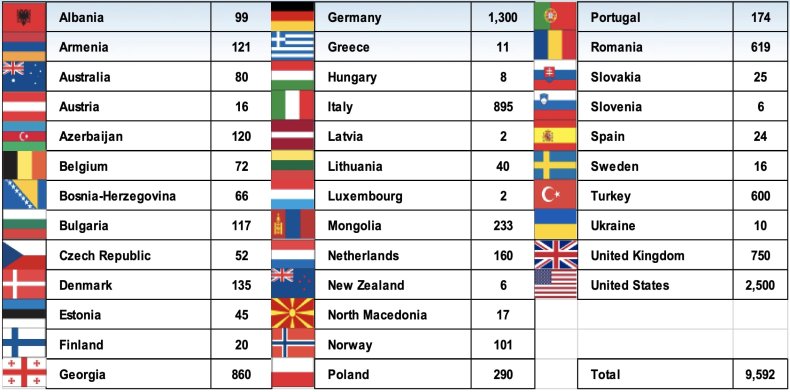 In remarks sent to Newsweek last month, the State Department identified some 18,000 SIV applicants, of which around half are still at the initial first stage requiring documents to be submitted for review by the chief of mission. An additional 30% were awaiting the results of the review, and the remaining 20% had been approved and were moving forward through the immigration process itself.
The figures do not reflect the number of family members applicants sought to bring with them, which would multiply the figure by several times.
The State Department also said at the time that the Biden administration had devoted additional resources for processing SIVs both stateside and the country's embassy in Kabul.
"We are constantly refining our processes in Kabul and Washington to maximize our ability to process SIVs, as much as resources, the security situation, and the health situation allow," the State Department had said.
The White House has also weighed in on the issue.
Press Secretary Jen Psaki told reporters Wednesday that the administration was "processing and getting people out at a record pace" while at the same time planning for other potential contingencies.
"We are working with Congress right now to streamline some of the requirements that slow this process down," Psaki said, "and we're doing the kind of extensive planning for potential evacuation, should that become necessary."