NATO Dismisses Russian Claims of Civil War in Ukraine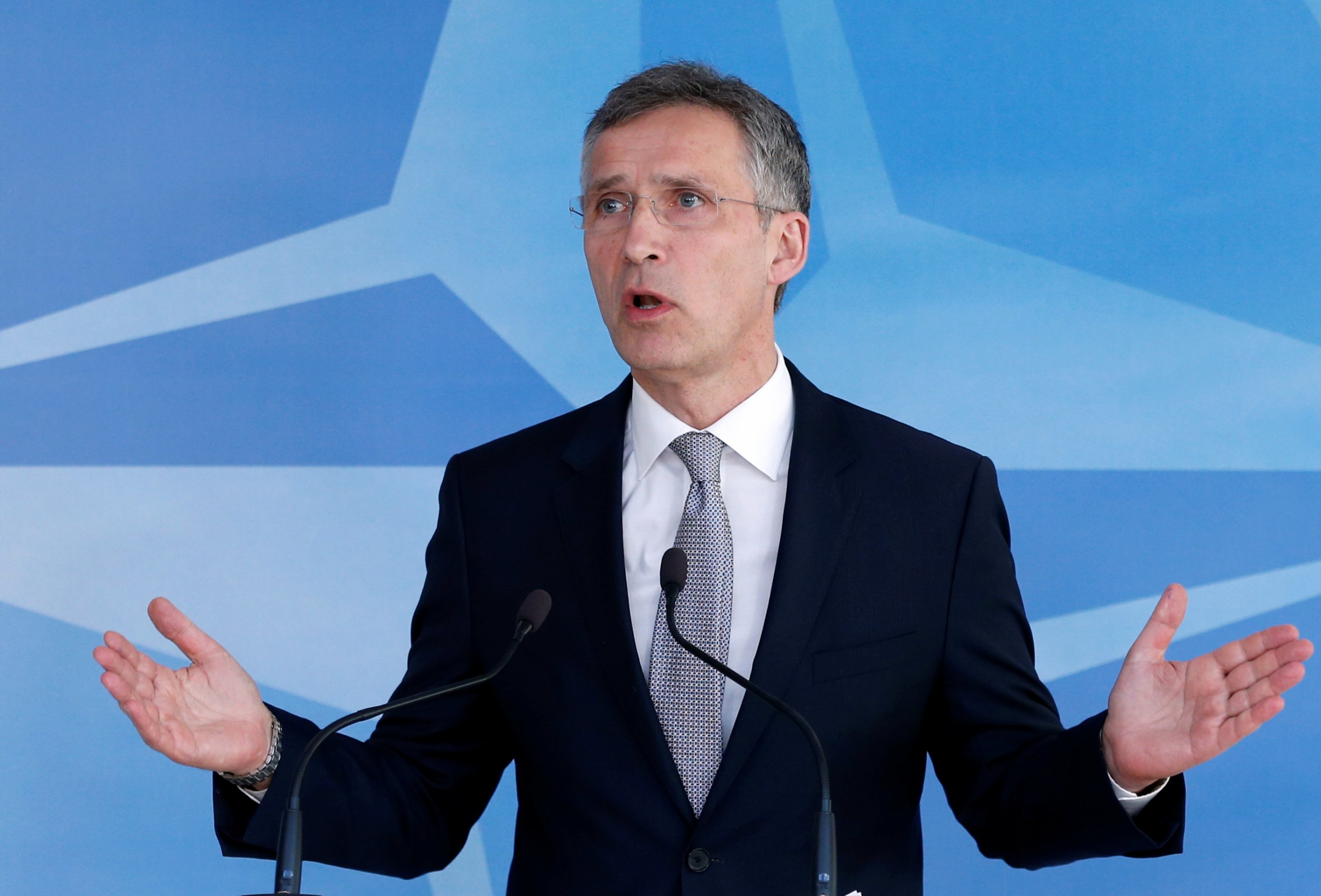 The NATO and Russia council's first meeting in almost two years was marred by "profound disagreements" on the crisis in Ukraine, with NATO dismissing Russian claims that the conflict is a "civil war"
"During the meeting it was reconfirmed that we disagree both when it comes to the facts, the narratives, and the responsibilities for the crisis in and around Ukraine," NATO Secretary General Jens Stoltenberg said after the meeting on Wednesday.
"And many Allies also conveyed a very strong message that we disagree when Russia try to portray this as a civil war," he added. "This is Russia destabilizing Eastern Ukraine, providing support for separatists, ammunition, funding equipment and also command and control."
The conflict in Ukraine's eastern regions of Donetsk and Luhansk erupted in early 2014, when pro-European protesters toppled the pro-Russian government of President Viktor Yanukovych. Flare-ups of violence across south eastern Ukraine quickly followed, with Russia annexing Crimea, and separatists in Donetsk and Luhansk declaring independence.
Both regions border Russia and are predominantly Russian-speaking, however, it is unclear to what extent the separatist forces holding parts of them comprise of Russian mercenaries and not local forces.
NATO and Ukraine have alleged Russia is arming and providing reinforcements for those forces while Russia maintains that its servicemen that are fighting there are doing so as volunteers in what is an internal Ukrainian dispute.
"NATO Allies and Russia hold very different views," Stoltenberg said. "But we have listened to what each of us have to say."
Russia's representative to the council, Alexander Grushko, was less diplomatic, telling Russian state news Itar-Tass that the meeting marked NATO's "failed policy of isolation of Russia".
Stoltenberg said that a new meeting had not yet been scheduled but it was possible the council would meet again.