Donald Trump Election Pledges 'Will Weaken NATO'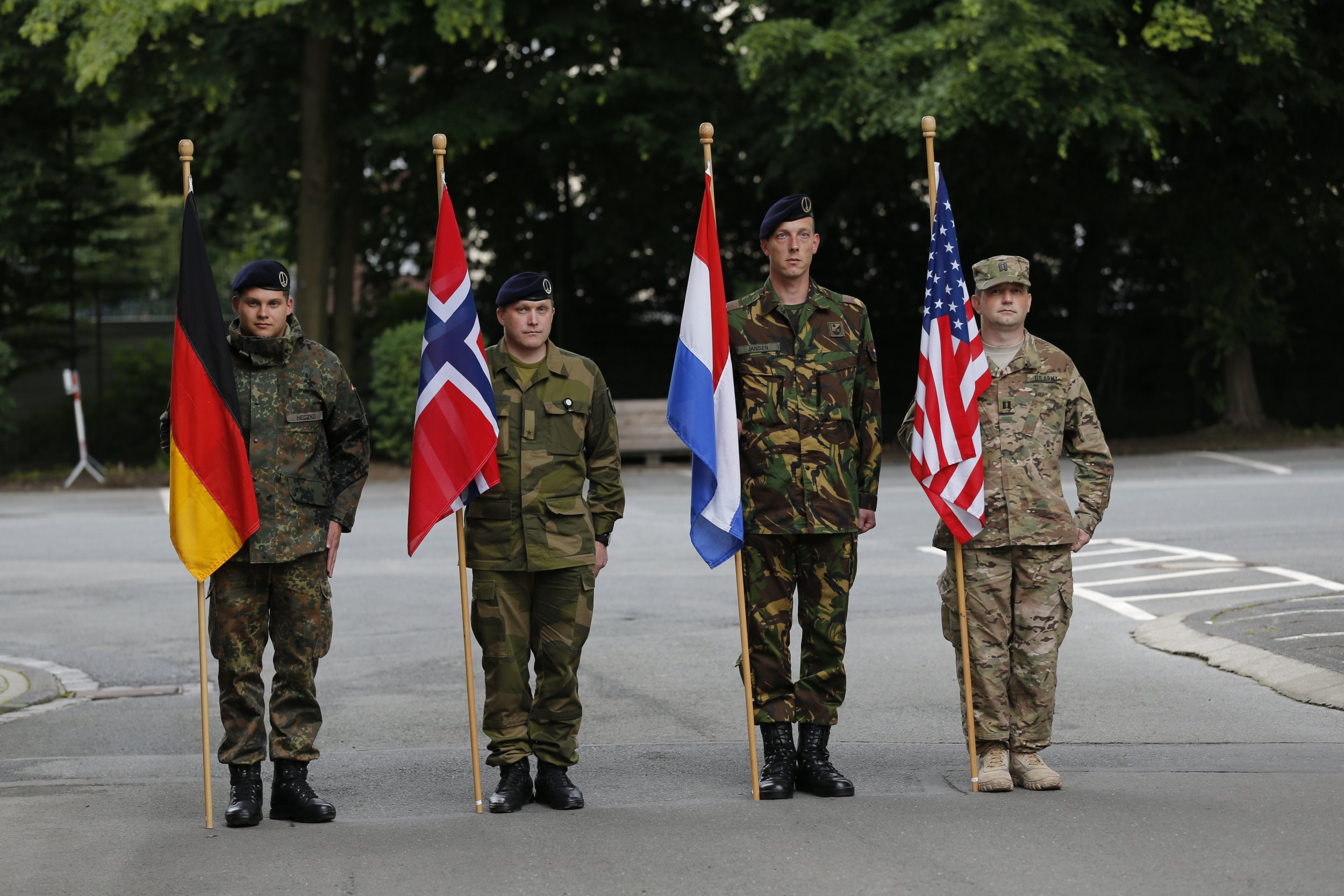 Former NATO secretary-general Anders Fogh Rasmussen has urged the alliance to call a summit, warning that Donald Trump's election could weaken it.
During the U.S. presidential election campaign Trump suggested that, under his presidency, America might no longer be willing to guarantee the defense of all NATO members unless they paid their "fair share" toward it.
But speaking on BBC radio Monday, Rasmussen said: "If Mr Trump were to carry out his campaign statements, then it would definitely weaken NATO."
However, he said he did "agree, not only with Mr Trump but most Americans, that Europe should pay more" on defense, but said that all NATO members had now pledged to eventually reach the target of giving at least 2 percent of their GDP to military budgets.
"We have now reversed the trend," Rasmussen said. He added: "A NATO summit should be called very soon to send a very clear signal to friends and foes alike that America's commitment to defending all allies is unchanged."
His comments follow similar remarks by the current head of NATO, Jens Stoltenberg, who said at the weekend that "going it alone" is not an option for Europe or the United States.
NATO is facing challenges to its power from both populist and centrist politicians in Europe.
On the left, U.K. Labour Party leader Jeremy Corbyn told the BBC at the weekend that the alliance should "demilitarize" the border between its states and Russia. Meanwhile, hard-right French president candidate Marine le Pen used an appearance on the same program to question why the alliance exists.
At the same time, many in Brussels are stepping up calls for greater EU defense capability, questioning the continued ability of NATO to provide Europe with adequate protection.
"Independent of the outcome of the US election, the Americans will not see to Europe's security forever. We have to do it ourselves," European Commission President Jean-Claude Juncker said last week.