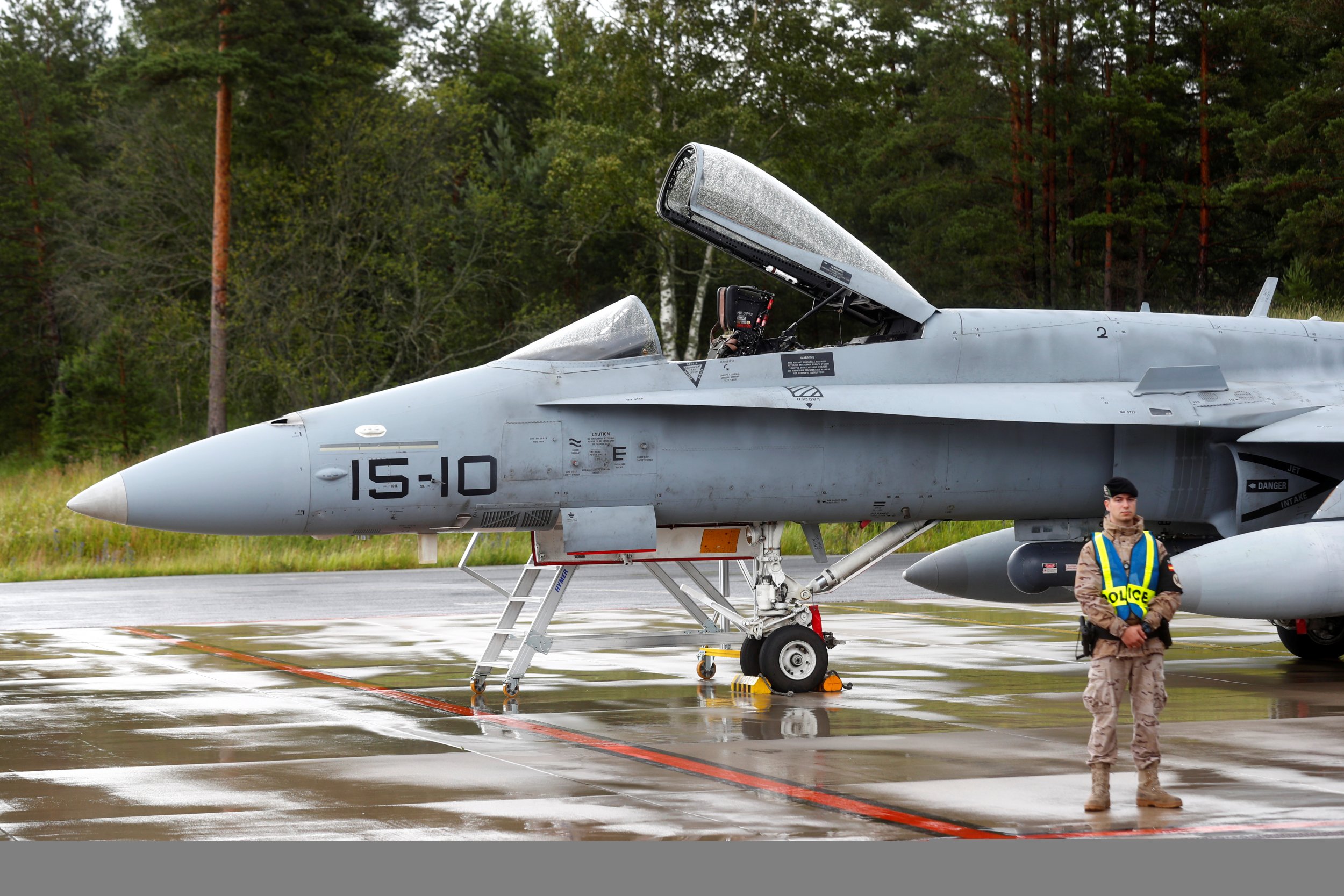 Russia's air force sent seven military jets zooming past Latvia Tuesday, before forces in Estonia and Finland scrambled to intercept three Russian warplanes further north in the Baltic Sea.
In different incidents, Latvia's armed forces reported observing two Russian Su-34 fighter jets, two Su-27 fighters, two MiG-31 fighters and one An-26 cargo jet, announcing it on Twitter.
Shortly after, the NATO Baltic Air Police mission scrambled to escort two MiG-31 fighters and one An-26 cargo jet, though it is unclear if they were the same group spotted by Latvia's southern neighbor, Estonia. According to a NATO statement, aircraft from non-NATO Finland were also scrambled.
Related: Russia is beating China in own tank Olympics after hailing kit as "best in the world"
Over the course of the last year, Latvia reported over 200 similar instances of Russian military traffic by air and sea around the Baltic amid a political fallout between Moscow and the West stemming first from Russia's annexation of Crimea in 2014.
Russia's incoming September drill in the region is particularly tightening nerves. It has announced a total of just over 12,000 troops will take part in the Zapad drill, but it has failed to agree on terms for independent international observers. NATO has voiced suspicion that in fact a much larger number of forces will take part.
Latvia's neighbor, Lithuania, has also voiced concerns based on Russia having acted in a similar way in the past, when it announced concurrent snap drills with previously planned exercises. Lithuania's Foreign Minister Raimundas Karoblis has called the Zapad drill a "simulation" for an attack on NATO.
Zapad and concurrent Russian military training could eventually involve up to 100,000 troops, The New York Times reports, citing concern among U.S. top military brass that the drill, set to take place in Russia's western neighbor Belarus, could end up giving some of these troops the perfect pretext simply to remain in the country, pushing Russian military presence west.
Russia has denied it seeks to attack NATO.