NATO: Russian Aircraft Intercepted 110 Times Above Baltic in 2016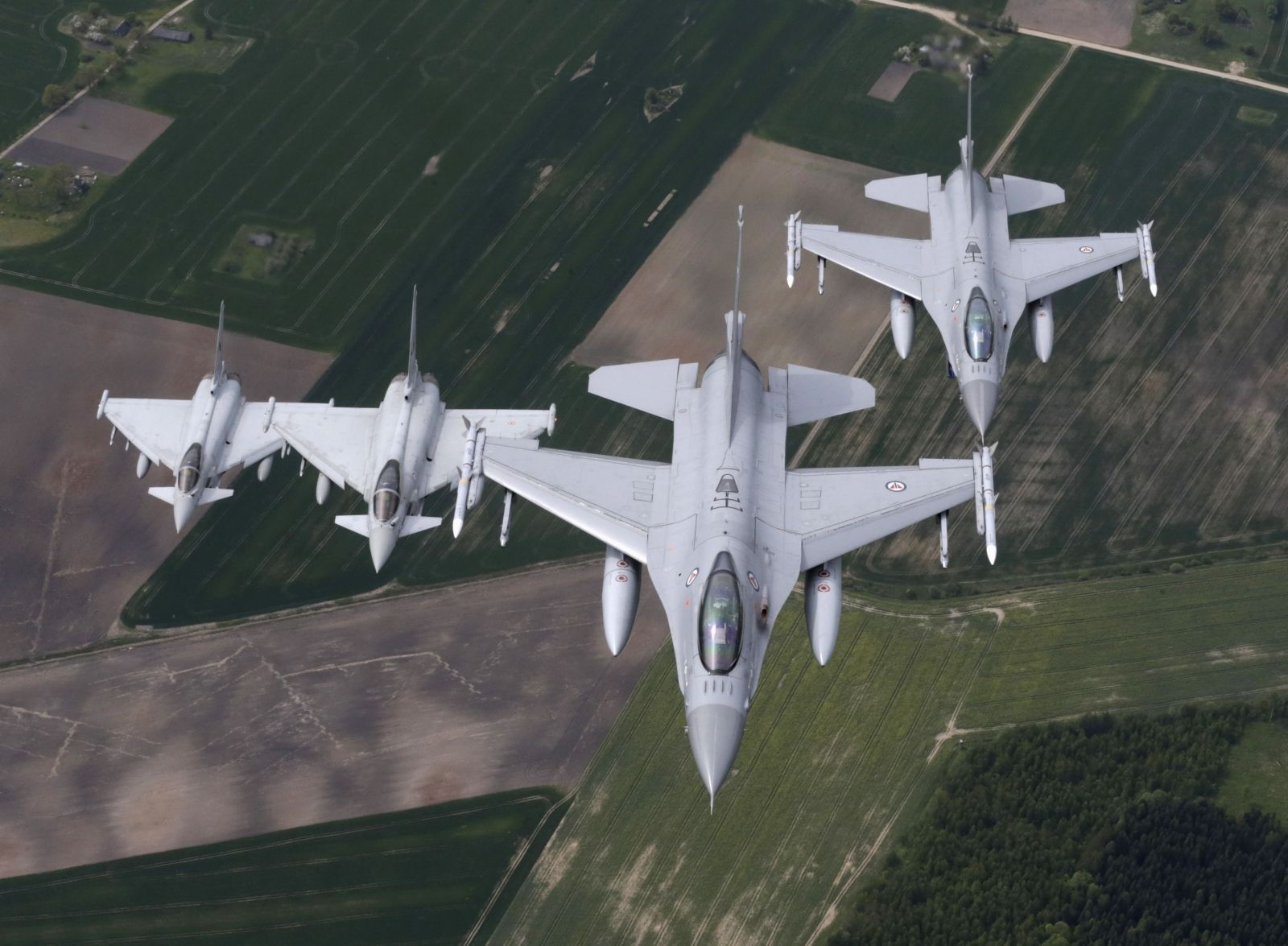 Russian military aircraft near the Baltic Sea were intercepted by NATO jets 110 times in 2016.
The number of intercepts was lower than the 160 recorded in 2015 and the 140 in 2014, Lithuania's Ministry of Defense said in a statement to Baltic news agency BNS. NATO has confirmed these figures to Newsweek.
However, this greatly exceeds the number of aerial encounters above the Baltic Sea before Russia's annexation of Crimea in 2014; in 2013, NATO jets intercepted Russian aircraft 43 times.
Major General Thierry Dupont, commander of NATO's Combined Air Operations Center, says that the number of intercepts has increased since 2014 because Russia is flying more aircraft in Baltic airspace, but also because the alliance has increased its air policing capabilities.
The vast majority of the interceptions were made before any incursion into sovereign allied airspace, although over the last 12 months Estonia has reported at least six airspace violations by Russian jets. Moscow has denied the accusations.
"One of NATO's roles is to preserve the integrity of the Allies' airspace," Dupont tells Newsweek. "Missions like the Baltic Air Policing (BAP) demonstrate NATO's resolve and capability to ensure protection across allies' airspace, including those allies that do not have their own Air Policing assets."
According to Dupont, the drop in intercepts over the Baltic in 2016 could be due to a shift in Russia's focus towards operations in Syria in 2016.
Overall allied scrambles increased in 2016, compared to 2014 and 2015, largely because they also now account for Turkish Air Force patrols—which are often under NATO command—along Turkey's border with Syria.
The BAP mission is a rotational deployment in which all NATO members can participate to provide the Baltic states with an air force, in the form of four-month deployments. On Thursday, the French and German deployments at NATO's bases in Siauliai, Lithuania, and in Amari, Estonia, will be replaced by a Dutch deployment.