NATO Invites Montenegro to Join Alliance, Defying Russia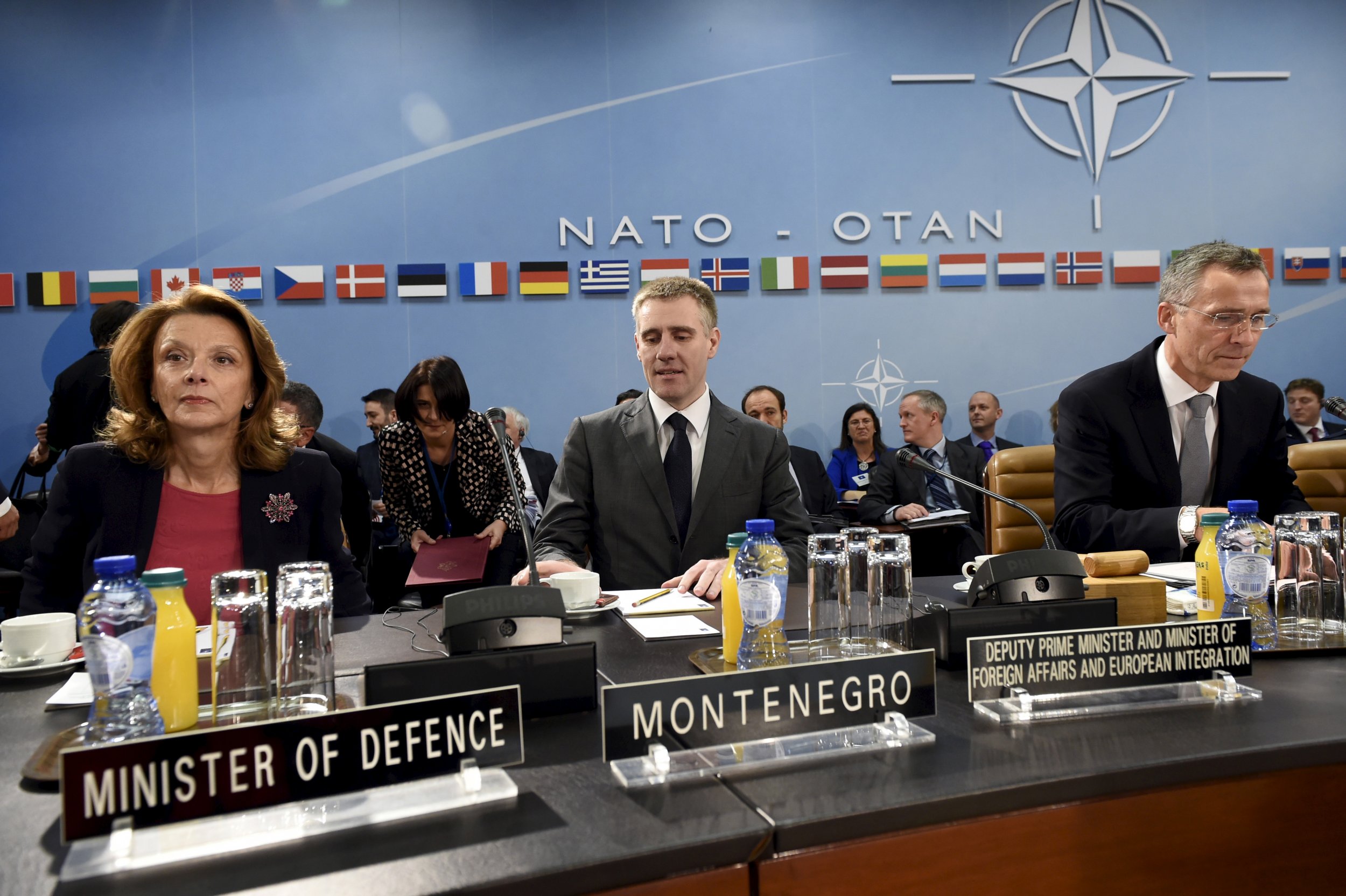 NATO foreign ministers welcomed tiny Montenegro into their fold on Wednesday in the alliance's first expansion since 2009, defying Russian warnings that enlargement of the U.S.-led bloc further into the Balkans was a "provocation".
In a scripted session at NATO's headquarters in Brussels, Montenegro's Foreign Minister Igor Luksic strode into the imposing conference hall to loud applause from his peers as NATO chief Jens Stoltenberg declared: "This is the beginning of a very beautiful alliance."
NATO diplomats say the decision to invite the Adriatic state of 650,000 people sends a message to Russia that Moscow does not have a veto on NATO's eastwards expansion, even if Georgia's membership bid has been complicated by its 2008 war with Russia.
After Albania and Croatia joined NATO in 2009, only Serbia, Russia's closest ally in the Balkans, is not actively pursuing membership of the alliance.
While Montenegro has now been invited to join NATO, it can take up to 18 months for a country to formally join. NATO diplomats say membership is likely to be cemented at the summit of alliance leaders next July in Warsaw.
Moscow opposes any NATO extension to former communist areas of eastern and southeastern Europe, part of an east-west struggle for influence over former Soviet satellites that is at the centre of the crisis in Ukraine.
Russian Foreign Minister Sergei Lavrov said last September that any expansion of NATO was "a mistake, even a provocation." In comments to Russian media then, the described NATO's so-called open door policy as "irresponsible".
NATO foreign ministers broke off formal contact with Russia in April last year after Moscow annexed Ukraine's Crimea peninsula and sparked the conflict in eastern Ukraine that has killed more than 8,000 people.