Jens Stoltenberg: After Brexit, NATO is Moving Closer to the EU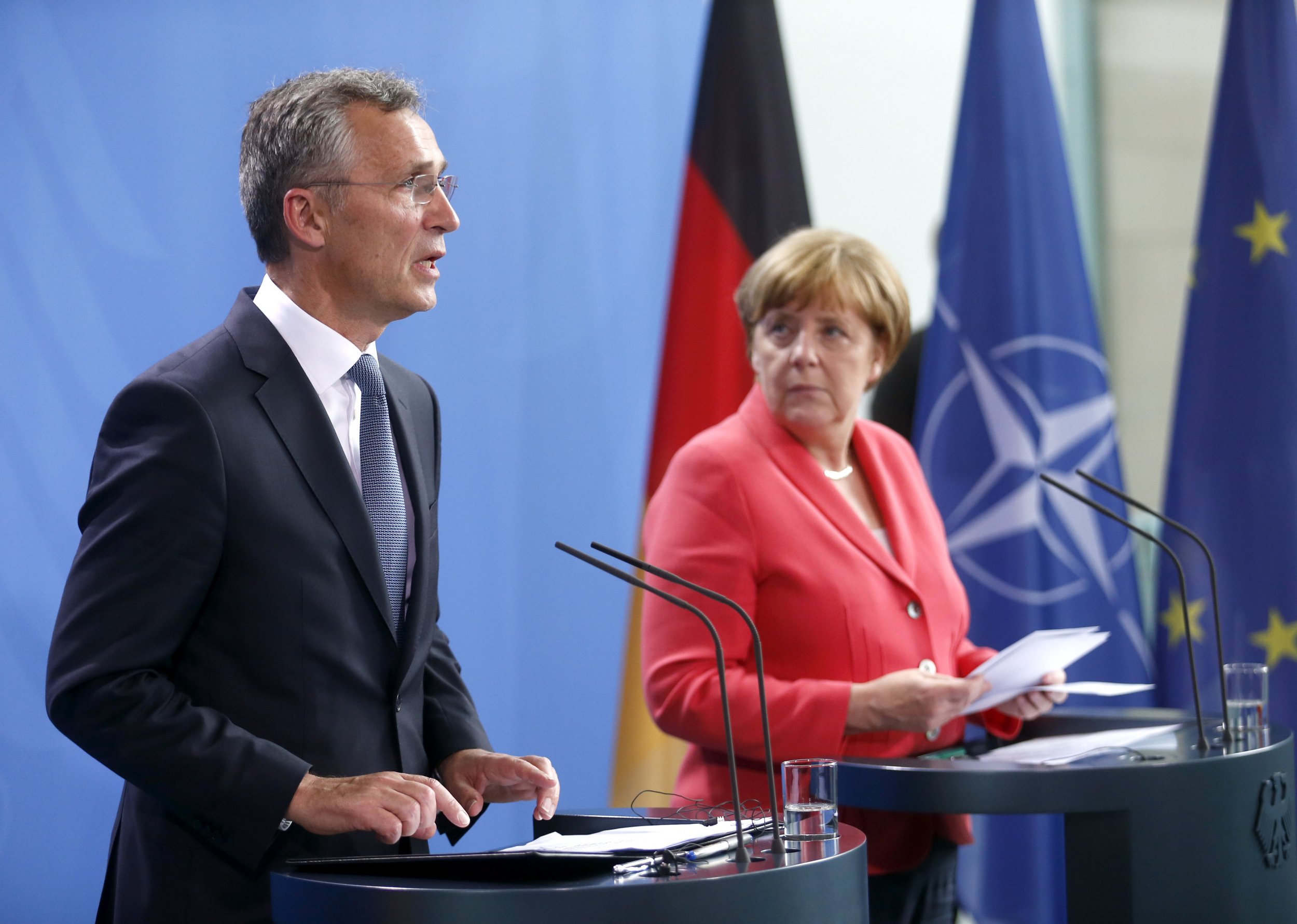 Just as the financial markets are gauging the impact of the UK leaving the European Union—and scrutinising the "fundamentals"—so those of us working in international security are doing the same. Is the world a more dangerous place today than it was a week ago? Is Europe at greater risk? What future for the North Atlantic Alliance of which the UK is a founding member?
As Secretary General of NATO, I find those questions reassuringly straightforward to answer. Not because I don't take them very seriously but because I know that we are well-equipped to respond.
There is no denying that the world has become more dangerous in recent years. Moscow's actions in Ukraine have shaken the European security order. Turmoil in the Middle East and North Africa has unleashed a host of challenges, not least the largest refugee and migrant crisis since the Second World War. We face security challenges of a magnitude and complexity much greater than only a few years ago. Add to that the uncertainty surrounding "Brexit"—the consequences of which are unclear—and it is easy to be concerned about the future.
And yet there are many reasons to be confident. While it is for the U.K. and EU to chart their future relationship Britain's position in the Alliance is unchanged. The U.K. will continue to play an essential role in NATO—and hence in Euro-Atlantic security. This is important because the U.K. is a major contributor. British defence spending represents almost a quarter of what European Allies spend in total. The U.K. will lead one of four battalions to be deployed to Estonia, Latvia, Lithuania and Poland to bolster our ability to defend Alliance territory. And Britain's world-class diplomats and military personnel are helping—and will continue to help—guide NATO forward.
As we prepare for next week's summit in Warsaw, the Alliance itself is also in good shape, and the transatlantic bond shared by the 28 Allies remains deep and strong. The world is changing, but we are changing too. We have already undertaken the largest reinforcement of our collective defence for 25 years, ensuring we have more troops on the ground, more ships at sea, and more planes in the air—and all Allies on both sides of the Atlantic are contributing.
Investment by our Allies is on the rise too. After years of decline, we have stopped the cuts in defence, we are boosting investment, and are committed, together, to meeting our goal of spending two percent of GDP on defence.
But that is just the beginning. Next week, our Heads of State and Government will take decisions to do more on a whole spectrum of issues—training and assistance for our neighbours, defence against ballistic missiles, support for the US-led Coalition to Counter ISIL, maritime security, cyber-defence, civil preparedness—all under the rubric of strengthening our collective defence, and projecting stability in our neighbourhood.
There's another reason to be confident about our future security. The peace we have enjoyed in Europe for so long—and from which the United States itself benefits—owes a debt to two enduring organisations: NATO and the EU.
Historically, there has been a reluctance for the two to work together. But that is changing. I regularly attend EU Summits—as I did earlier this week [June 28]—and President Tusk and President Juncker will both attend next week's NATO Summit. In fact, NATO and the EU have reached more agreements in the past few months than in the entire previous decade. Cooperating in the Aegean Sea, for example, we have helped to break the lines of illegal migration, and in the future we will be working much more closely on resilience, cyber-defence and countering hybrid warfare.
Neither NATO nor the EU are entirely equipped with the tools to tackle the unprecedented security challenges we face. But, together, we are a formidable partnership. And that partnership is strengthening day by day and has become even more important in the wake of the U.K. referendum.
And so, while it will take time for the consequences of "Brexit" to become clear, there are many reasons why I look to the future with a good deal of confidence. NATO is in robust health. Allies—including the U.K.—are united. And our cooperation with our greatest strategic partner, the European Union, is growing.
As economists like myself are fond of saying, "the fundamentals are strong".
Jens Stoltenberg is the Secretary General of NATO.