NATO Meets to Approve Strengthening Forces in Eastern Europe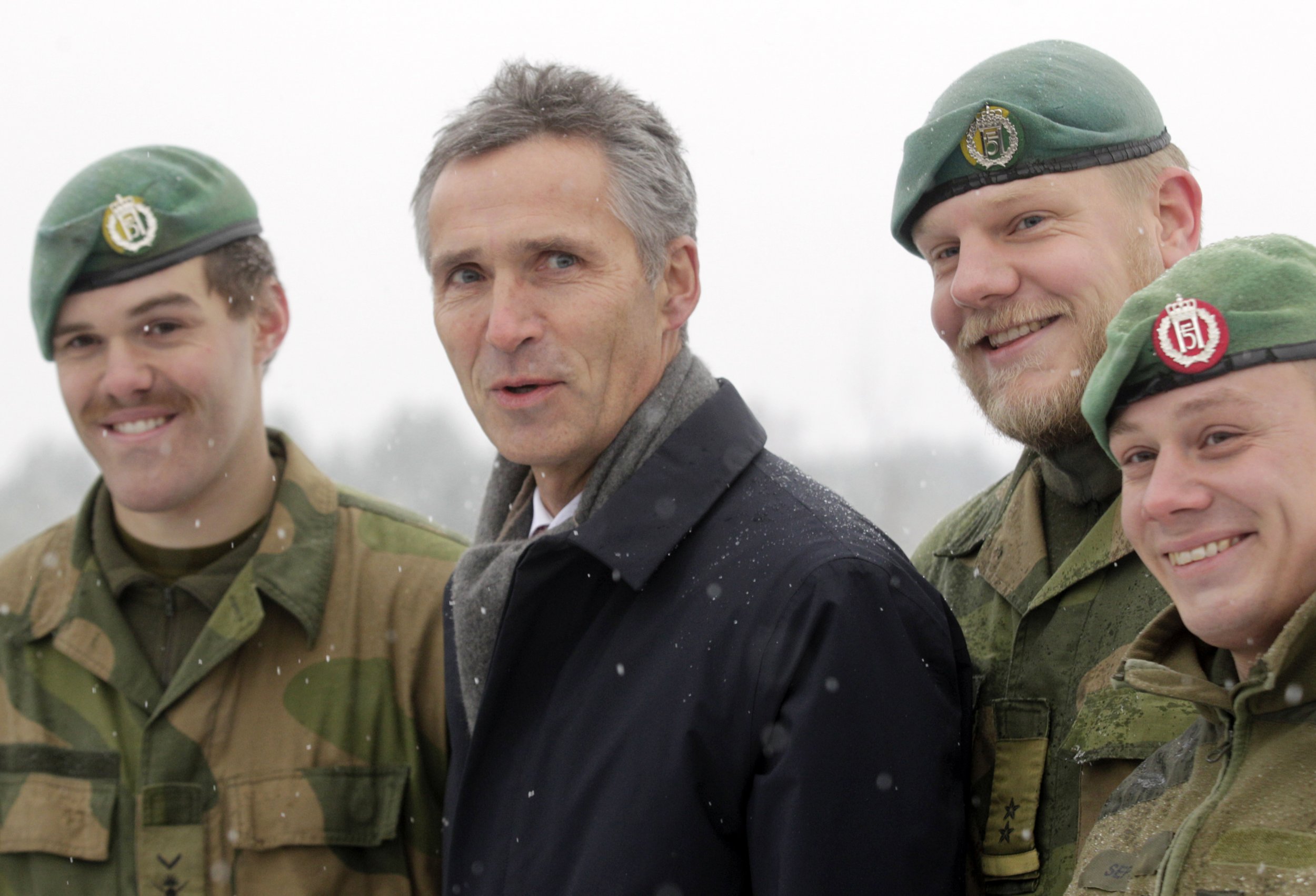 NATO defense ministers met on Thursday to sign off on a network of command centers in eastern Europe to rapidly reinforce the region in the event of any threat from Russia, as well as a new regional headquarters and a bigger rapid reaction force.
They were expected to agree to more than double the size of NATO's existing rapid reaction force - to 30,000 soldiers from 13,000 - and to flesh out details of a 5,000-strong "spearhead" force with a faster reaction time of only a few days.
NATO Secretary-General Jens Stoltenberg said the measures, part of the alliance's response to Russia's annexation of Ukraine's Crimea, were defensive.
"It is a response to what we have seen from Russia over a period of time and it is in full accordance with our international obligations," he told reporters.
The U.S. ambassador to NATO, Douglas Lute, said on Wednesday that the first seven NATO flags in the region would fly over the newly expanded Polish headquarters and the six command centers in Poland, Romania, Bulgaria and the three Baltic states, where the alliance has had little presence until now.
The plan, which builds on decisions taken at NATO's summit in Wales last September, falls short of the hopes of some eastern European countries for NATO to set up large bases in the region, but may still alarm Russia, which is deeply hostile to NATO's presence closer to its borders.
The ministers' meeting comes at a time of high tension between the West and Russia over fighting in Ukraine, that has raised the specter of a return to Cold War-style confrontation.
NATO officials believe its small-scale measures comply with the alliance's 1997 commitment not to permanently station substantial combat forces in eastern Europe while providing allies in the region with a visible assurance that the rest of NATO would come to their aid if they were attacked.
Ministers are also set to discuss growing concerns within NATO over Russia's nuclear strategy and indications that Russian military planners may be lowering the threshold for using nuclear weapons in any conflict, diplomats say.
Britain, France and Germany are expected to announce on Thursday that they will be among the "framework nations" that will take turns to lead the new rapid reaction force that will be set up over the next few years. Spain, Italy and Poland may also take on a lead role.