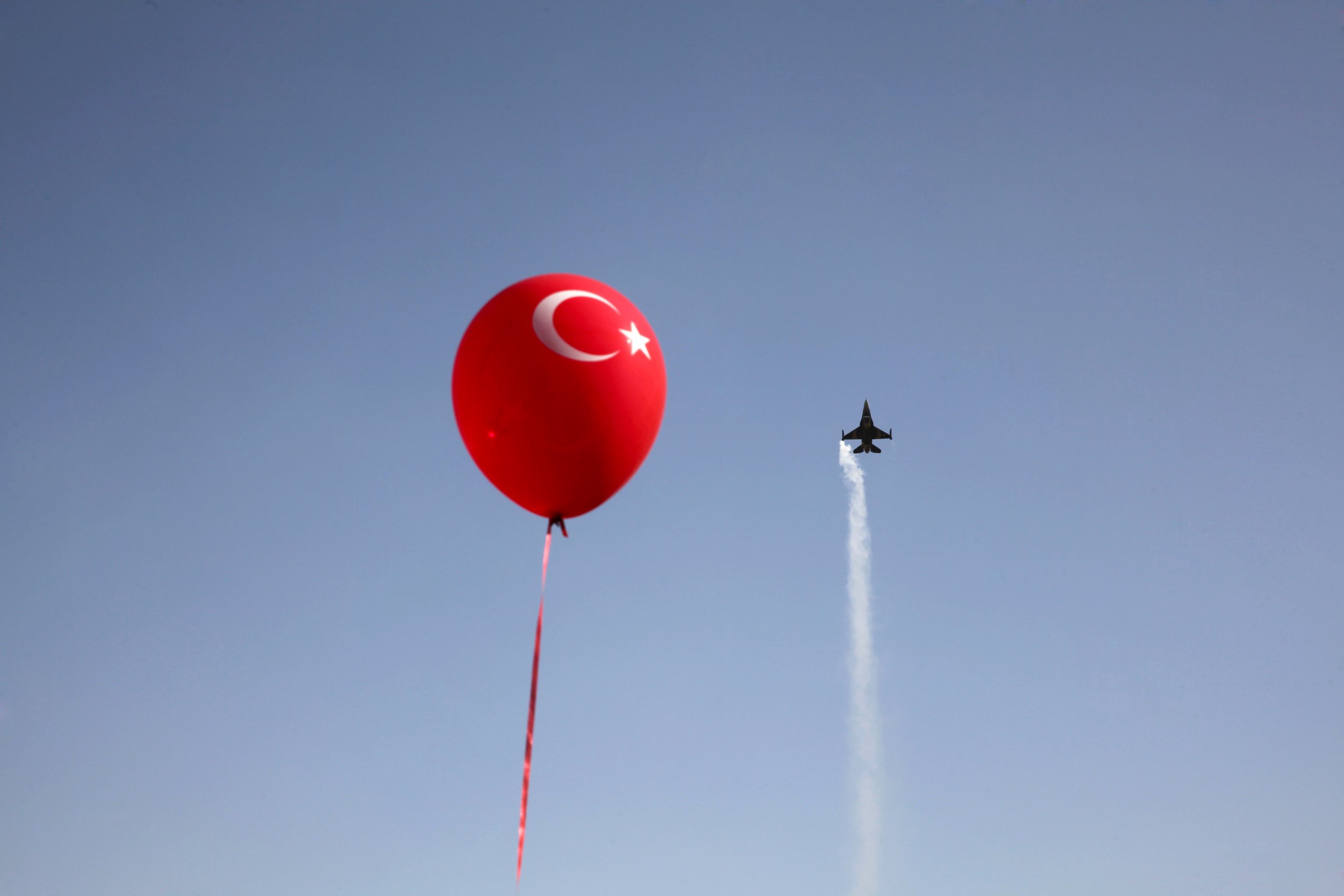 NATO troops will soon become invisible to radar and thermal cameras thanks to a groundbreaking fabric developed in Turkey, officials said Sunday.
The fabric, which has reportedly passed tests by the Turkish Armed Forces, spreads a person's body heat to confuse thermal cameras. It also makes it easier for soldiers to hide from night vision scopes and other detectors.
"Previous products were only for visual camouflage," Sabri Ünlütürk, chairman of the company developing the product, told Turkish reporters.
"Invisibility" is a goal that has been long sought after by the U.S. military. Currently, the military is also backing the creation of a "Quantum Stealth" camouflage material that makes its wearers completely invisible to the naked eye by bending light waves around them.
A Canadian company is spearheading that effort, which is, like Quantum Stealth itself, shrouded in secrecy. Israeli researchers are also working on a "cloaking carpet" that uses a similar light-deflecting technology.
The new fabric from Turkey will not make soldiers invisible to the naked eye, but would instead make it easier to move undetected in areas where night vision goggles or heat-tracking radar are used. Still, experts say it is an important development that could enhance military readiness.
"If it's successful, then it would be a very important technology," James Bilbro, a consultant who researches military technology, told Newsweek.
As a NATO member, Turkey says it plans to export the new technology to other members of the military alliance. But recently, Ankara's relationship with NATO has grown fraught.
NATO recently apologized to Turkey after Mustafa Kemal Ataturk, the nation's founding father, and current President Recep Erdogan, were inexplicably listed as "enemies" during NATO military exercises in Norway. Turkey withdrew around 40 soldiers from the drills in response to the incident.
Meanwhile, Turkey has come under fire from NATO allies for planning to purchase the air defense system S-400 from Russia, which is not a NATO ally. NATO officials have suggested that Turkey would not be able to use simultaneously both the Russian and NATO military technology.
Experts have warned that Turkey may be pivoting away from its traditional allies to forge closer ties with non-NATO members like Russia, China, and Iran.
Still, some experts say the announcement is in line with Turkey's goal of increasing its military exports while also maintaining a close relationship with NATO.
"Erdogan has been beefing up the Turkish defense industry. Two years ago he declared the goal to boost exports by 2023 to $25 billion a year," Stephen Flanagan, a senior political scientist at Rand Corporation, told Newsweek.
"They are a player in the international defense market, and the Turks would like to continue to have a good relationship with NATO," he said. "They are still trying to show that they are good citizens of NATO."