NATO Military Intelligence on Russia 'Not Good Enough': Breedlove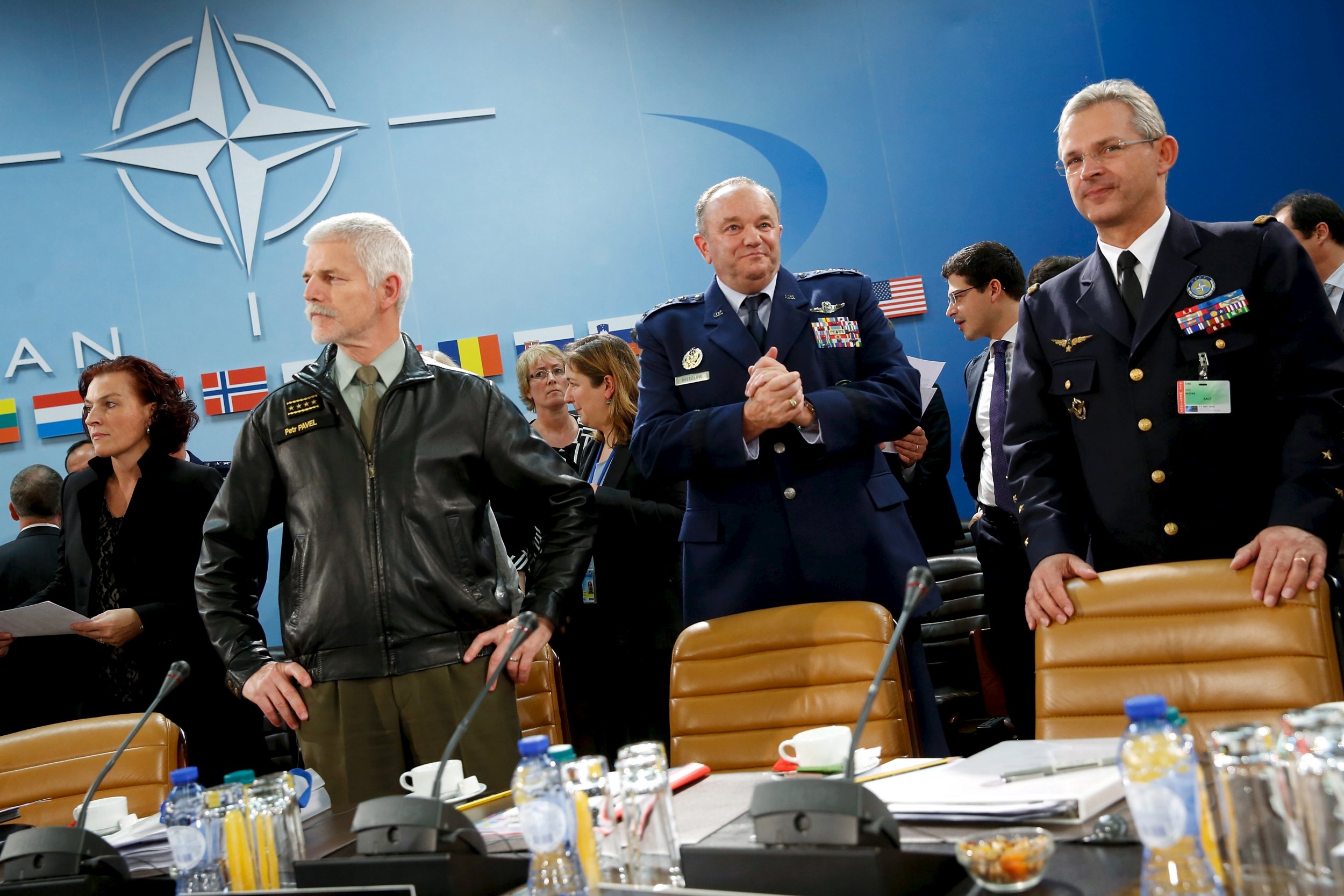 U.S. General Philip Breedlove, the outgoing NATO commander in Europe, has praised allied intelligence officers but also warned that the West's desire to partner with Russia means military intelligence wasn't good enough before the Ukraine crisis and "isn't good enough now."
Breedlove, who came into the role of commander in 2013 and was succeeded by General Curtis Scaparrotti on Tuesday, presided over a period of deteriorating relations between the West and Russia, including Russia's annexation of Crimea in 2014. He spoke to The Wall Street Journal prior to his departure to give his thoughts on how the Kremlin's military posture had changed of late.
"Russia has proved itself to be a learning and adaptive military force. They performed pretty badly in Georgia," he said, referring to the 2008 conflict that failed to bring a unanimous resolution to the wrangling over two separatist regions in Georgia's north.
"I believe what we saw when they went into Crimea is that they had come a long way in correcting the deficiencies they saw in their abilities in Georgia," he added.
Breedlove said it is important not to overstate Russia's power, as it could cost NATO's credibility. But he added that the country has made "drastic improvements in their abilities" since 2008.
According to Breedlove, Russia was not seen as an adversary to NATO when he stepped in as commander "because we were still in the mode of trying to make a partner out of Russia."
"We weren't very far into this conversation about how we would refocus our training and our exercises when we began to see Russia exercise its military power in invading and occupying the Ukrainian peninsula of Crimea then later as it went into Donbas," Breedlove said.
Although well-armed Russian-speaking forces have led the separatism push in Crimea and in Ukraine's eastern regions of Donetsk and Luhansk—known collectively as Donbas—Russia denies they are officers on duty. Ukraine, U.S. and NATO allies have presented evidence bringing Russia's denials into serious doubt.
When asked if allied military intelligence on Russia was good enough in 2013, Breedlove praised U.S. and allied efforts, but admitted it was not.
"Please allow me to answer but try to tell the whole story because the answer is no, it wasn't good enough then, and no, it isn't good enough now," he said. "Our nation made policy decisions to refocus that limited asset into other areas, and frankly, by doing that, we lost contact with Russia at the operational and tactical level."
Instead, the U.S. and its allies focused resources on Middle Eastern conflicts in Iraq, Afghanistan and elsewhere. Meanwhile, they relied on Russia for cooperation.
"Now that we see that Russia has not accepted that hand of partnership but has chosen a path of belligerence, we need to readdress where we're heading," Breedlove said.
NATO is in the midst of its biggest reinforcement since the Cold War, focusing on shoring up defenses in Eastern Europe. It will assess the status of this reinforcement program at a summit in Poland in July.
At Breedlove's retirement ceremony on Tuesday, when he handed the reigns to the allied forces to Scaparrotti, defense officials presented a hard line against Russia.
U.S. Defense Secretary Ash Carter said NATO must show that "if they start a war, we have the capabilities and capacity to ensure they regret it." Scaparotti, who comes in from leading U.S. forces in Korea, also pointed to Russia as one of NATO's biggest challenges, saying NATO should be "ready to fight should deterrence fail."