NATO Ready to Expand Into Country Viewed As Battleground Between Russia and the West, Secretary General Says
The North Atlantic Treaty Organization (NATO), a Western military alliance long viewed as a foe by Russia, is ready to open its doors to North Macedonia, a country considered a key battleground between Russia and the West, NATO Secretary General Jens Stoltenberg said Monday.
Stoltenberg arrived in the small Balkan country on an official visit and assured that NATO membership would bring "greater security and prosperity for all the people of North Macedonia." Ambassadors from NATO's 29 member states accompanied Stoltenberg on his visit to discuss progress on North Macedonia's accession process and necessary reforms.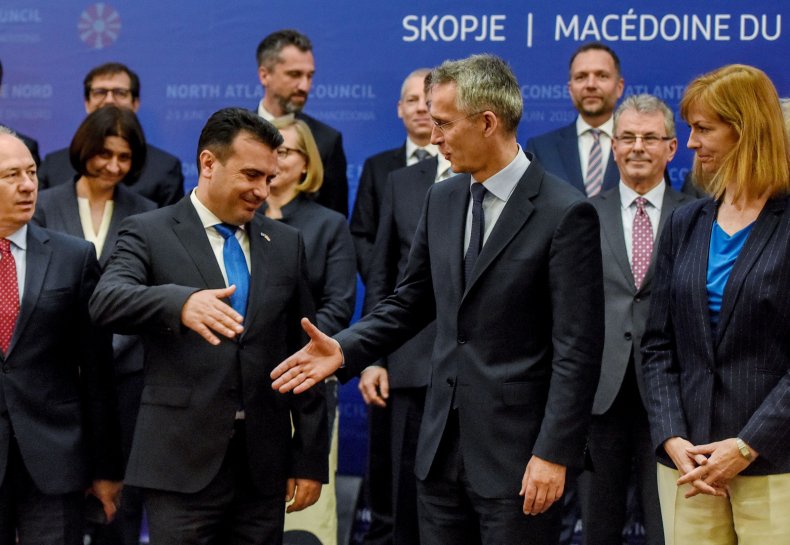 North Macedonia will officially become NATO's 30th member after all of the alliance's members ratify its Accession Protocol. So far, only fourteen have done so. North Macedonia's Prime Minister Zoran Zaev said that he expects the accession process to be finished by the end of October 2019.
North Macedonia's membership in NATO only became possible after the small country resolved a 27-year dispute with its neighbor Greece over the country's name. The two countries had long argued over whom the name Macedonia belongs to, and Greece had blocked North Macedonia's entry into international alliances as the dispute dragged on.
The country had joined NATO's partnership for peace as early as 1995, shortly after it gained independence from Yugoslavia. But NATO membership was out of reach until the name issue was solved.
North Macedonia's parliament voted to change the country's name from the Former Yugoslav Republic of Macedonia (FYROM) to North Macedonia in January, opening the door for the country's NATO membership and potential entry into the European Union.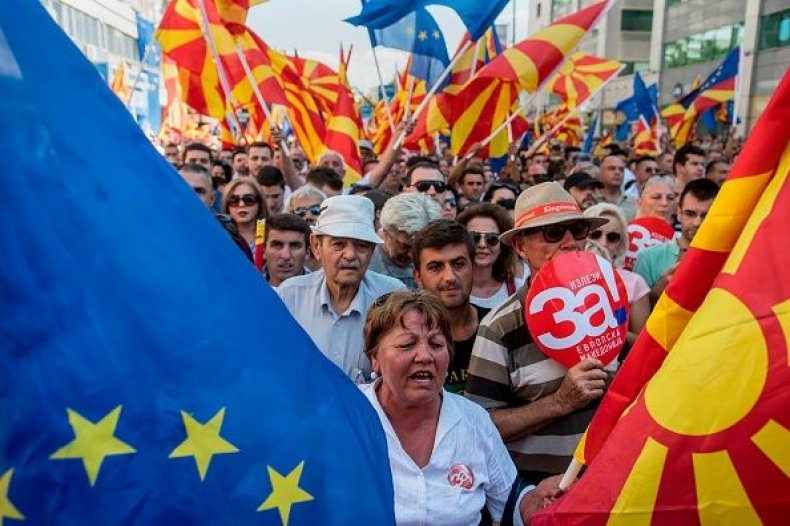 Russia has long been opposed to NATO's expansion eastward, including in the Balkans. North Macedonia's neighbor Montenegro joined NATO in 2016, and the country's leadership has accused Russia of attempting to launch a coup and assassinate the prime minister in order to prevent the country's NATO accession.
Russia was also accused by Greece and North Macedonia of trying to interfere in the efforts to resolve the name dispute in order to prevent North Macedonia from joining NATO. Greece expelled several Russian diplomats for allegedly attempting to bribe politicians to oppose a resolution of the name dispute.
Russia has said that NATO expansion will destabilize the Balkan region. But some experts say that Russia is attempting to do just that in order to prevent the Western alliance's expansion.
On Monday, Stoltenberg appeared before the press standing next to Prime Minister Zaev and pledged to support North Macedonia's path towards NATO. "Continuing the pace of reforms is important, as you prepare for full membership. We will continue to support you on this path," Stoltenberg said.