NATO Satellites Show Russian Troops, Armored Vehicles Inside Ukraine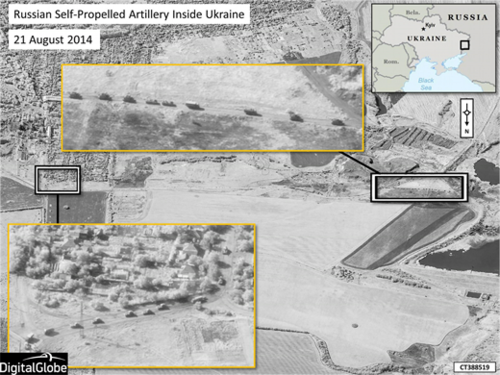 Backing up Kiev government claims of a Russian invasion on Thursday, NATO has published satellite imagery showing Russian military hardware inside the country ready to fire on Ukrainian army positions.
After consistently denying that its forces were operating inside Ukraine, Russia made its first public admission that its troops had crossed the border this week when 10 Russian soldiers were captured by Kiev forces after straying into the country by "accident."
Satellite pictures confirming that his troops are now entrenched in Ukraine confounds the statement of the Russian President Vladimir Putin at the peace talks in Minsk, Belarus this week that the fighting in Ukraine is not a Russian issue but "a domestic matter for Ukraine itself" and that all Russia was intending was to "support the creation of an environment of trust". The talks between Putin and the Ukrainian president Petro Poroshenko were called in an attempt to resolve the four months of fighting between Ukrainian government forces and pro-Russian rebels in eastern Ukraine.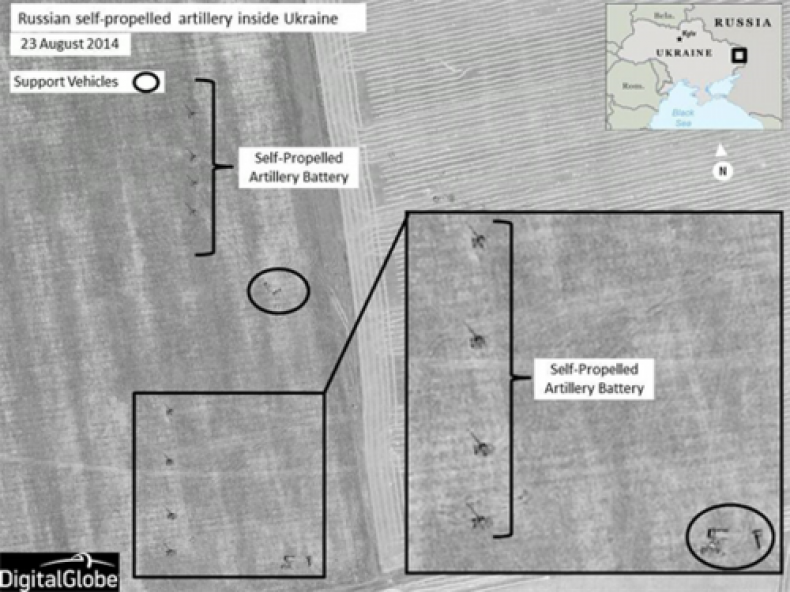 On Thursday, Ukraine's President Petro Poroshenko accused Russia of deploying thousands of troops inside the country and there are now claims that as many as 15,000 Russian soldiers have been sent to the Donetsk region in eastern Ukraine. Canceling a trip to NATO ally Turkey, Poroshenko warned that the Russian incursion "clearly demonstrate that Moscow is bluntly drawing Ukraine and the entire world into a full-scale war."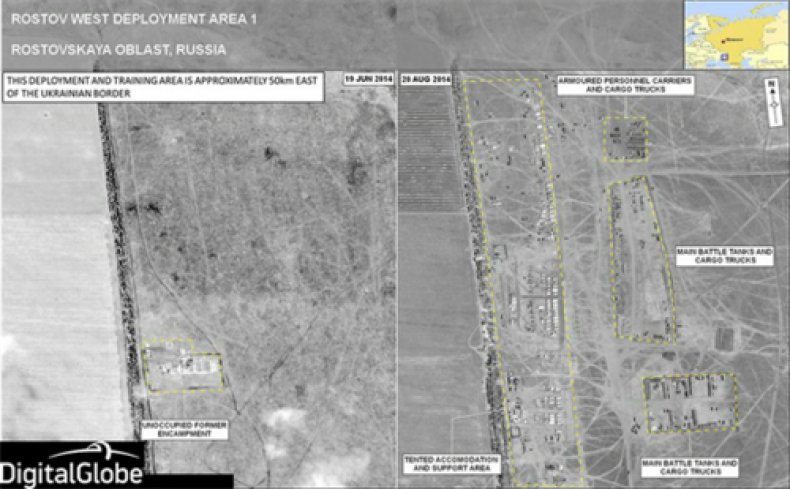 NATO -- the mutual defense treaty that binds the U.S. with European countries -- says the satellite images, taken in late August, show a convoy of Russian self-propelled artillery units "establishing firing positions in the area of Krasnodon, Ukraine." NATO believes the pictures are clear evidence that Russian forces "equipped with sophisticated heavy weaponry" are operating inside Ukraine. The images are just "the tip of the iceberg" of the scope of Russian involvement inside Ukraine, the organization says.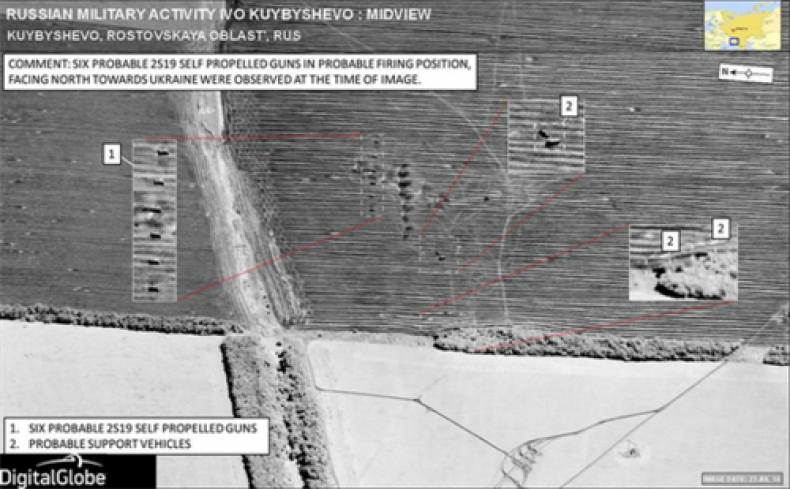 Images also show "substantial activity" of military forces in areas in Russia adjacent to the border with Ukraine. "We have also detected large quantities of advanced weapons, including air defence systems, artillery, tanks, and armoured personnel carriers being transferred to separatist forces in Eastern Ukraine," said Brigadier General Nico Tak, director of NATO's Comprehensive Crisis and Operations Management Centre (CCOMC), Allied Command Operations.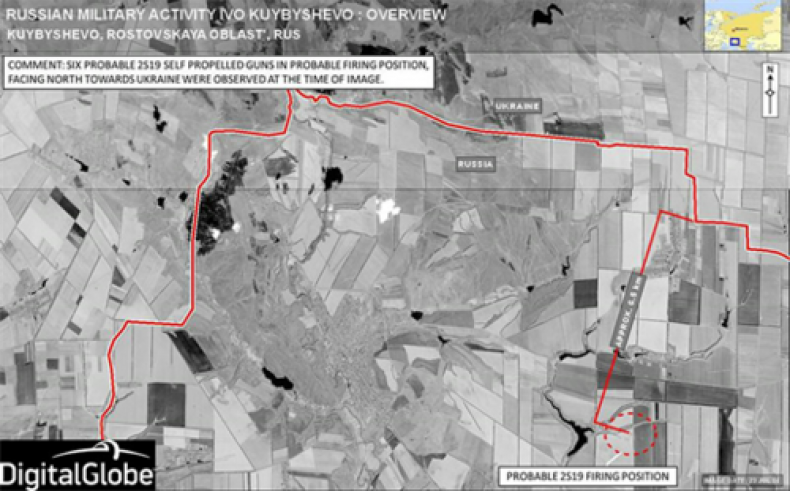 More than 2,119 people have been killed in four months of fighting in Ukraine.