NATO Will Send Tanks to Help Defend Eastern Europe Against Russia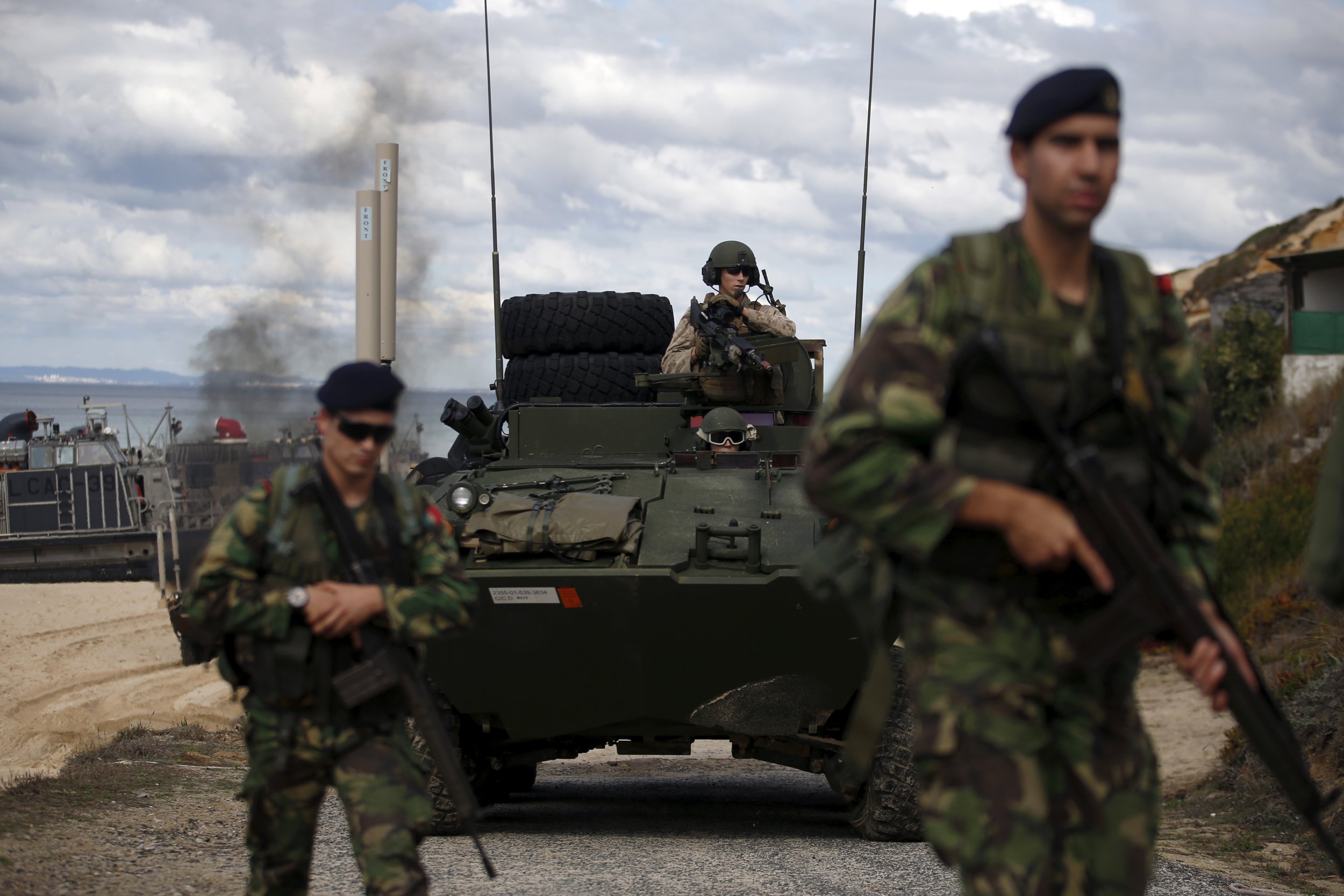 NATO will shore up Eastern European defenses in the face of an "aggressive Russia" with thousands of troops and tanks, U.S. General Philip Breedlove said.
The deployment of the new armored brigade comprising of an additional 4,200 troops and over 200 tanks will be rotational, as is the rest of NATO's presence in the former Eastern Bloc, and will begin work in February 2017.
The initiative forms a more assured plan to increase defenses in NATO's six easternmost states: former Eastern Bloc countries Bulgaria, Romania and Poland, and former Soviet republics Latvia, Lithuania and Estonia.
While before the U.S. would sporadically send 4,200 troops on tours across the region to train with the national militaries, the plan will now see U.S. service personnel split across the six countries and arrive regularly every year. The troops will also bring their own equipment, as opposed to training with the vehicles available on the ground.
"This army implementation plan continues to demonstrate our strong and balanced approach to reassuring our NATO allies and partners in the wake of an aggressive Russia in Eastern Europe and elsewhere," Breedlove, the top U.S. commander in Europe, said on Wednesday.
"Our allies and partners will see more capability," he added. "They will see a more frequent presence of an armored brigade with more modernized equipment in their countries."
The Pentagon's proposed budget for next year includes $3.4 billion for operations in Europe, which is four times the size of this year's investment.
The new assurance measures come in addition to NATO's plan to form a 40,000-strong force ready to flock to Eastern Europe's rescue should Russia attempt a "hybrid" assault on a NATO ally, similar to its annexation of Crimea.
Eastern European leaders have welcomed the move, with Latvian Defense Minister Raimonds Bergmanis praising the U.S. Army for making good on President Barack Obama's vow to show that the Baltics are "just as important to protect as Berlin, Paris and London."
Russia, meanwhile, has responded negatively every time NATO has moved to increase cooperation with Eastern European allies or aspiring member states.
Russia's representative to NATO, Alexander Grushko, vowed a "highly effective" and "asymmetrical" response to the initiative.