NATO to Strengthen in Black Sea Region Despite Russia Warning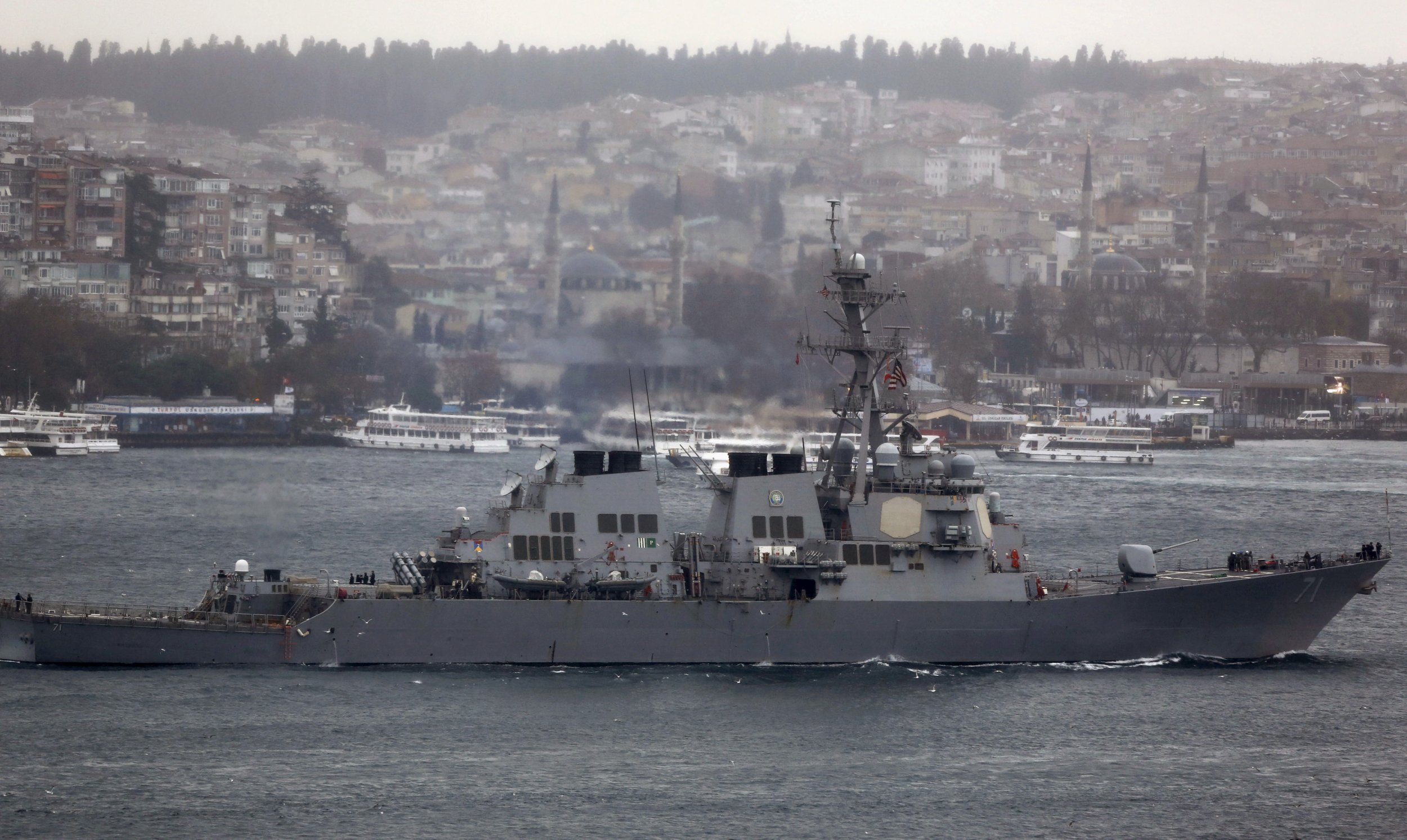 NATO is looking to further reinforce the Black Sea region despite Russia's warning it is prepared to neutralize any perceived threats to its security there.
The alliance is already set to strengthen its eastern flank with four new multinational battalions in Poland and the Baltics, countries that have expressed concern at the increased activity of Russian forces near their borders. In 2014, NATO announced it would open two communication centres in Bulgaria and Romania, also Black Sea allies, staffed with 40 personnel each.
U.S. and Western forces have come close to Russian forces in the Black Sea over the last year, although their presence off the Bulgarian and Romanian ports has remained limited and rotational. Russia has proved sensitive about the region, which was once dominated by Soviet allies.
According to NATO Secretary General Jens Stoltenberg the alliance is looking to strengthen its Black Sea assets, although he did not reveal any details.
"We are looking into how we can increase our presence in the Black Sea region," Stoltenberg said at a press conference before a meeting of defense ministers in Brussels Tuesday. "We have already increased our presence with more air-policing, with assurance measures, with more naval presence and more exercises.
"But we are also looking into what more we can do. And we are discussing and addressing an offer from Romania that they can provide the framework, the headquarters for a brigade which can then organize and facilitate NATO activities in the region, including exercises and also assurance measures."
Russia's ministry of foreign affairs reacted negatively to Stoltenberg's words, with its director on European affairs, Andrey Kelin, telling news agency Interfax that Russia was concerned NATO's presence in the Black Sea would be "destabilizing."
"This is not NATO's maritime space and it has no relation to the alliance," Kelin said of the Black Sea. "To our knowledge, NATO is really considering a presence in the Black Sea region, in response to calls from some countries, particularly Romania."
NATO currently has three members with access to the Black Sea, including two prospective members in Ukraine and Georgia. The peninsula of Crimea, annexed by Russia from Ukraine in 2014 and Georgia's separatist region of Abkhazia, which Russia supports, are both on the Black Sea.