NATO Summit Latest Updates: Cyberthreats From Russia, China Are Main Concerns for Allies
NATO leaders have focused on recommitting to open dialogue and collective action among allies at Monday's summit in Brussels.
NATO Secretary General Jens Stoltenberg said leaders of the 30 member nations are meeting "at a pivotal moment for our alliance, and today we'll open a new chapter in our transatlantic relationship."
Several leaders have signaled a new era of cooperation with U.S. President Joe Biden.
Belgian Prime Minister Alexander De Croo said that "we're coming out of turbulent times, where we had major disagreements on a lot of things that are really at the basis of this alliance."
Threats from Russia and China remain a top priority. A communiqué released by NATO said that "Russia's aggressive actions constitute a threat to Euro-Atlantic security."
The document added that "China's growing influence and international policies can present challenges that we need to address together as an Alliance."
Biden has met with the leaders of Poland, Romania and the three Baltic nations to discuss "political, military and economic partnerships" and his intentions for his meeting with Russian President Vladimir Putin in two days.
Meanwhile, British Prime Minister Boris Johnson and French President Emmanuel Macron met with Turkish President Recep Tayyip Erdogan to smooth out relations.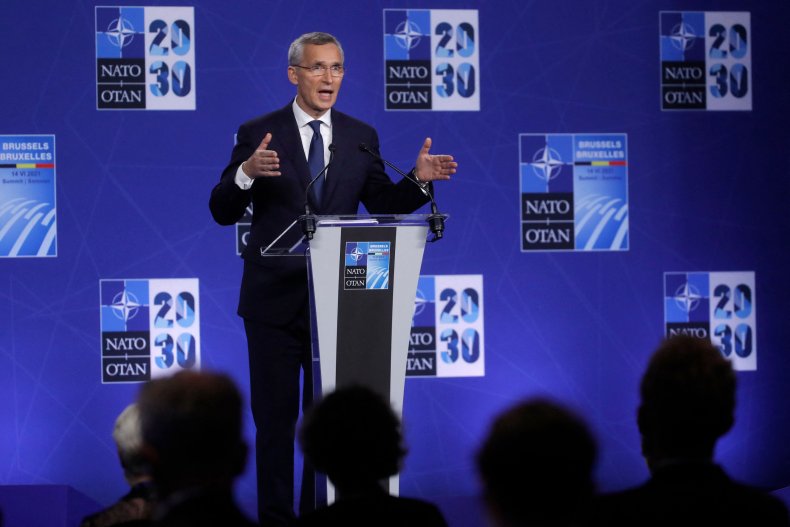 The live updates for this event have concluded.