NATO Training Center in Georgia a 'Provocation,' Says Russia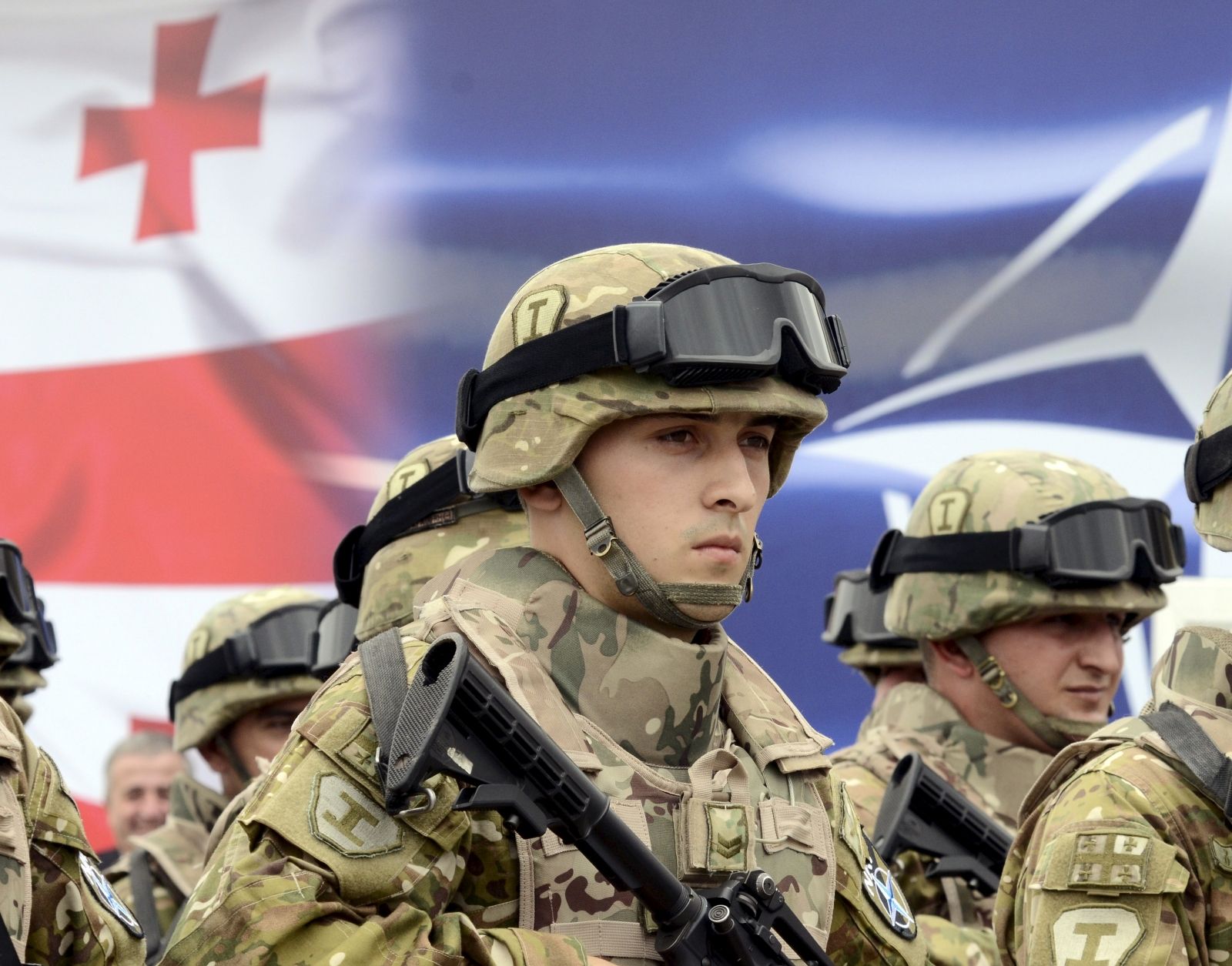 The Russian Ministry of Foreign Affairs has warned Georgia its desire to cooperate with NATO risks destabilizing the region, calling their new training center, opened jointly with NATO, a "provocation." A spokesman for the Ministry also reminded Tbilisi of the five day conflict between Russia and Georgia in 2008.
NATO secretary general Jens Stoltenberg met with Georgian prime minister Irakli Garibashvili in the Georgian capital on Thursday, as the two sides officially opened a joint training facility for both NATO and Georgian troops, located outside Tbilisi. Shortly after the opening, Maria Zakharova, spokesperson for the Russian Foreign Ministry, condemned the move in a press briefing.
"We consider this step as a continuation of the policy of provocation of the alliance, which is aimed at expanding its geopolitical influence, often using the resources of the partner countries of the bloc," Maria Zakharova told Russian independent news agency Interfax. "In addition, placing a NATO military facility in Georgia will become a serious destabilizing factor for security in the region," she added.
Georgia is not a member of the alliance, however it has long sought cooperation with NATO, assisting in allied operation in Kosovo and Afghanistan and most notably being set a roadmap to membership by NATO leaders at the 2008 Bucharest Summit. Shortly after this diplomatic tensions between the Georgian and Russian government escalated over Russia's increased support for breakaway regions in Georgia—Abkhazia and South Ossetia—triggering a five day war between Russia and Georgia. The conflict resulted in the displacement of approximately 133,000 people according to the U.N., and ended with a ceasefire deal brokered by the EU.
"Those who, in this situation, continue to actively pull Tbilisi towards NATO, ought to be aware of the size of their responsibility, by which I of course refer to the sorrowful events which befell the region in 2008," Zakharova told press on Thursday.
NATO dismissed the implication that the center was in some way an aggressive measure. "As the NATO secretary general said yesterday in Georgia, in a statement provided at the joint press point with the Georgian president, the center 'is not directed against anybody,'" a NATO official says. "On the contrary, the center will be important to improve regional and international stability," they added, quoting Jens Stoltenberg's speech.
The NATO-Georgia Joint Training and Evaluation Centre will now allow Georgian troops to train alongside NATO troops. The project will be led by six NATO officers from Denmark, Latvia, Lithuania, and Norway, as well as eight Georgian officers. The first group of soldiers will begin training there in 2016.