NATO Is Sending More Troops to Counter Russia as New Cold War Threats Loom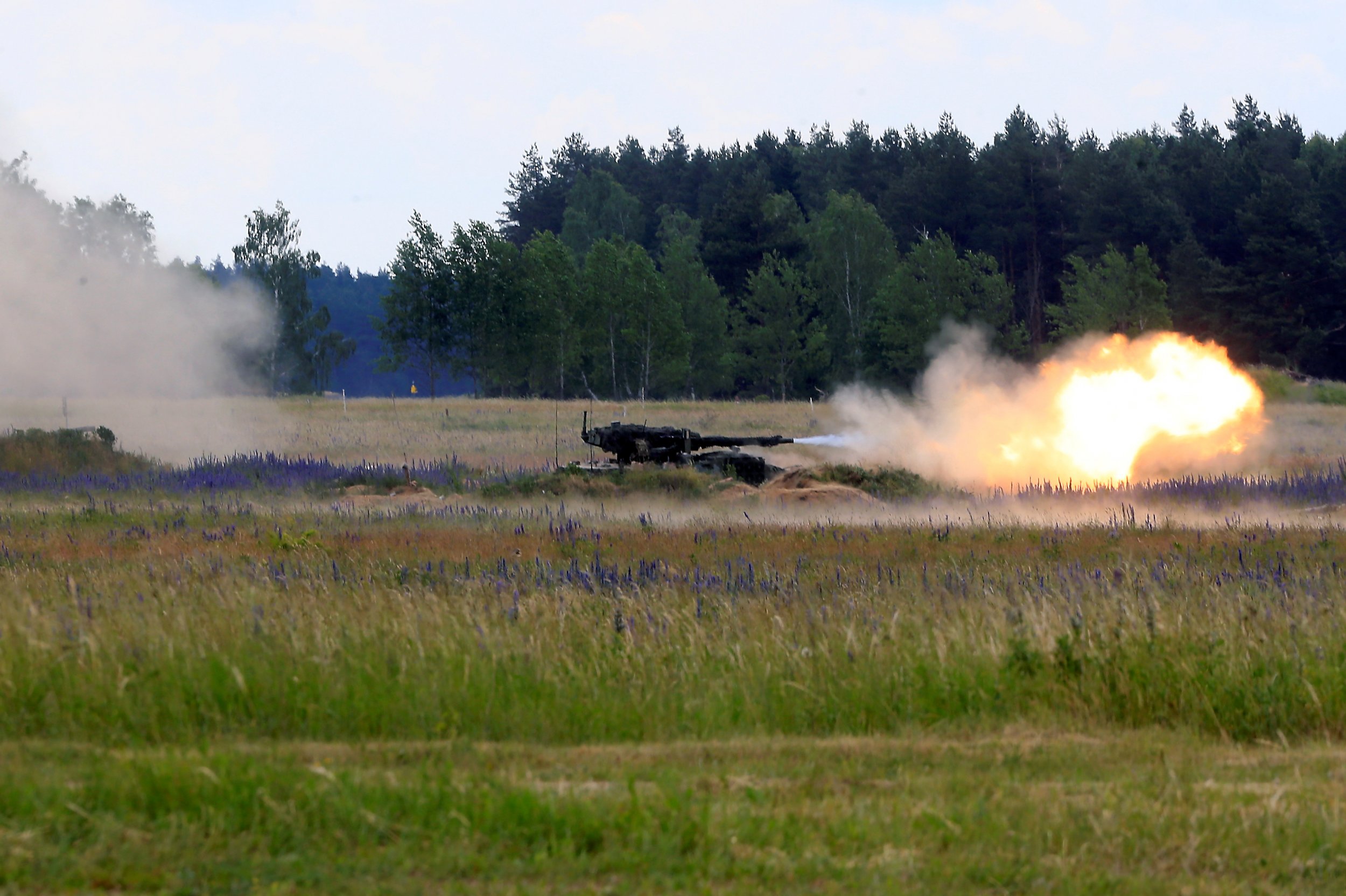 NATO plans to send a 10-nation force to Romania in an effort to mirror Russia's growing military presence in the Black Sea region and to complement United States troops already stationed there, Reuters reported Monday.
For most of this year, NATO, the U.S. and Russia have each made cases for why troops and military equipment have slowly assembled to Europe's east and Russia's west.
The announcement of fresh deployments, which will include air, sea and land forces, came after NATO Secretary General Jens Stoltenberg met with Romanian President Klaus Iohannis in Bucharest, Romania's capital city.
Stoltenberg praised Romania's pledge to meet the required defense spending contribution of 2 percent of its gross domestic product this year, saying the southeastern European nation, a NATO member since 2004, was "leading by example."
Iohannis insisted the deployment of NATO forces was not intended to increase tensions in the region, with Russian troops and military drills not too far away.
"Our purpose is peace, not war," Iohannis said before the NATO Parliamentary Assembly. "We are not a threat for Russia. But we need dialogue from a strong position of defense and discouragement."
The force will include troops from Italy, Canada, Romania and other NATO member nations, who will join roughly 900 U.S. troops. Along with 3,000 to 4,000 troops drawn from other NATO members like Portugal and Germany, Great Britain is also expected to send fighter jets to Romania.
The buildup of U.S. and NATO forces has been called the biggest assembling of the militaries since the end of the Cold War. The U.S. has deployed thousands of troops to Eastern Europe and conducted drills this year, while Russia has done the same along its western border with Europe. In January, about 4,000 U.S. troops headed to Germany and then began rotations around Eastern Europe.
At the time, the Pentagon specifically cited Russia's annexation of the Crimea from Ukraine in 2014 and how the actions of President Vladimir Putin had worried NATO members, according to CNN. That deployment also included heavy military equipment such as tanks and artillery.
U.S. and NATO drills have taken place in Romania, Bulgaria and Hungary, while Russia wrapped up its annual Zapad military display and drill last month in Belarus.
The Guardian described the Zapad display as a scenario in which "Veishnoria, a fictitious region of Belarus, declare[s] independence and attempt[s] to turn Belarus against Russia, with the help of NATO countries."