U.K. Typhoon fighter jet pilots flying NATO missions will be kitted out with BAE Systems' new night-vision, augmented reality helmets, the defense giant announced on Wednesday.
The U.K. Ministry of Defense has awarded BAE a new, £40m ($50m) contract to equip Britain's Royal Air Force with Striker II Helmet Mounted Displays.
The helmets project flight data directly onto the visor worn by the fighter pilot, and use color-coded symbols to quickly show NATO pilots what is friendly, what belongs to an enemy, and what is unknown on a mission.
It is "one of the world's most advanced fighter helmets," BAE said in a press release.
The U.K. operates 137 Typhoon fighter jets, which have been in service with the country's air force since 2003. British Eurofighter Typhoon jet pilots are currently still using the Striker I helmet, which does not have night-vision or full-color displays—key selling points of the Striker II, according to BAE.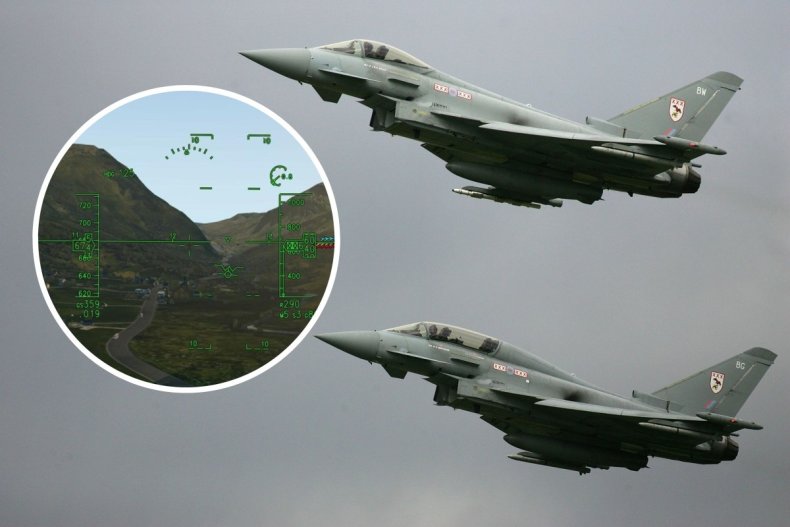 "Striker II will provide the RAF's Typhoon pilots with a crucial advantage—offering unrivaled situational awareness from the cockpit while helping to avoid sensory overload, which is vital in a high-tech and fast-paced environment," said Andrea Thompson, managing director for Europe & International in BAE's air sector.
The Striker II helmets are "adaptable to the increasing demands of battlespaces," added James Cartlidge, the British MP and Minister for Defense Procurement.
The Striker II's integrated night-vision means that pilots do not have to strap on a separate pair of night-vision goggles when flying missions without daylight.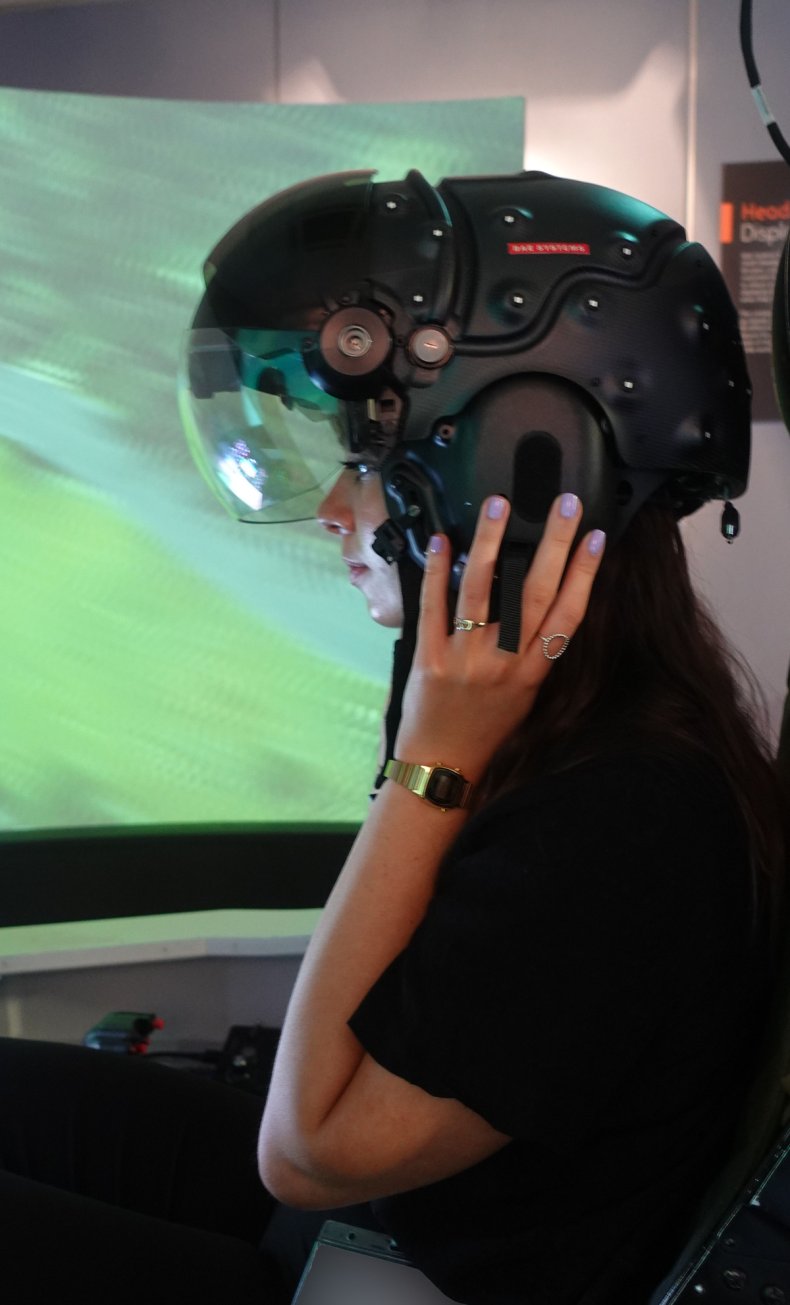 The night-vision capabilities of the new helmet are the biggest advantage of the Striker II, compared to the Striker I currently used by the British Air Force, said Andrew 'Blyty' Mallery-Blythe, BAE's air sector Typhoon Operational Requirements Manager.
They offer a real "tactical advantage" over enemy aircraft "who may not be as well equipped to operate at night," he said. The Striker II will be able to record missions from the perspective of the pilot, both during the day and at night.
The new Striker II has been running as an advanced prototype for years, said Nigel Kidd, Product Director, BAE Systems' Electronic Systems.
The Striker II will be compatible with other aircraft in the future and will have an expected life span of between 20 and 25 years. Although the cost of the helmets has not been disclosed, BAE puts the price tag in the six-figure range, depending on how many will be produced.
The final version, which is being refined in the coming months, will be slightly smaller than currently available helmets, BAE said.