NATO Wants to Shoot Down Russia's Planes With New Air Defense in Baltics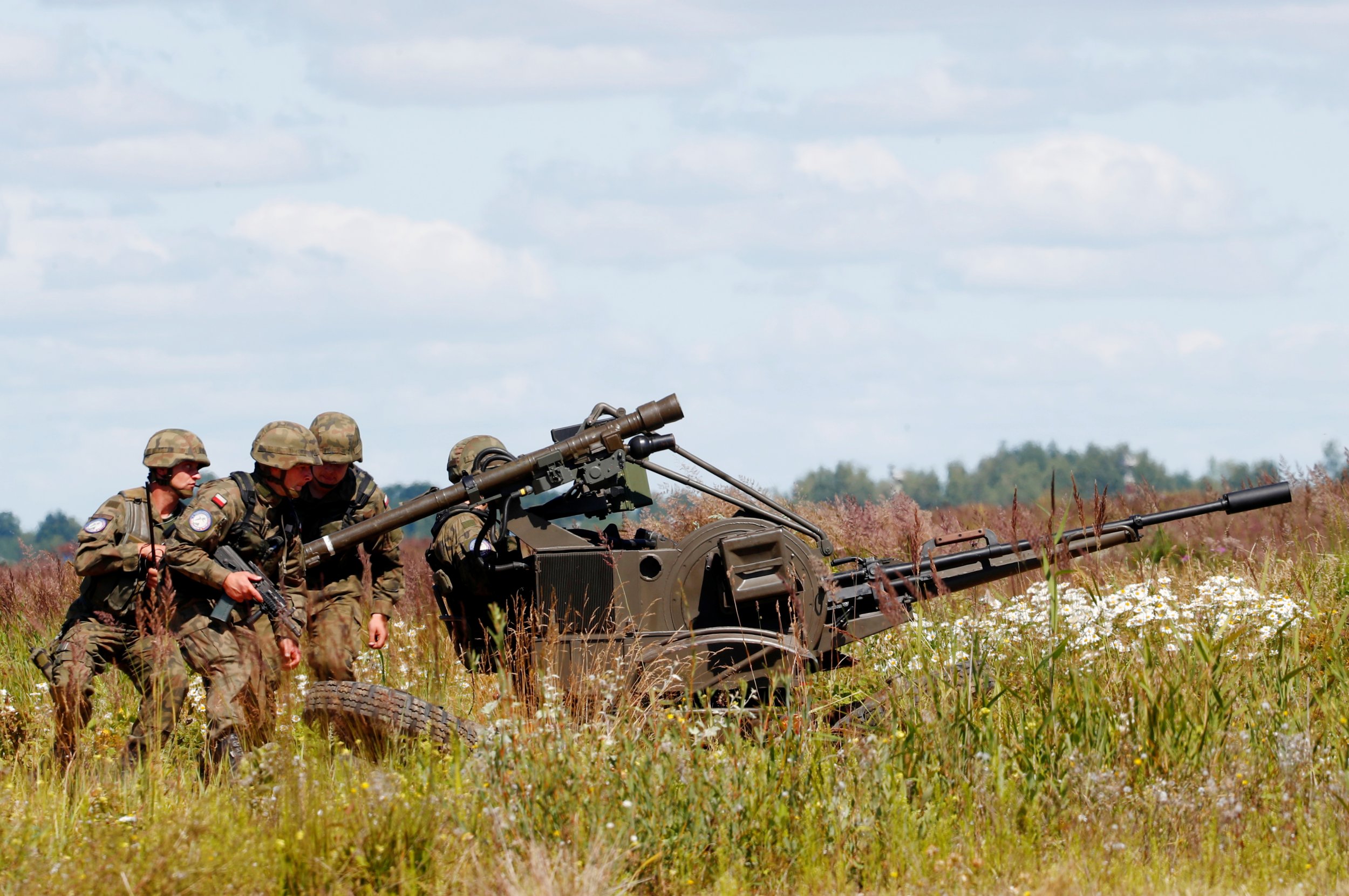 Update | NATO is expected to build a new air defense shield across the Baltic states and Poland in order to further fortify the Western military alliance's borders with Russia, according to Lithuania's defense minister.
Lithuania has long appealed for greater anti-aircraft capabilities, and last year it was designated, along with Latvia, Estonia and Poland, to host multinational NATO battle groups deployed by the U.S.-led alliance to counter what it considers Russian aggression. Since Moscow annexed the Crimean Peninsula amid political unrest in neighboring Ukraine in 2014, NATO and Russia have engaged in an arms race, and Lithuanian Prime Minister Raimundas Karoblis said Tuesday he expected his allies to approve more firepower by next year.
Related: Russia has world's "most powerful army" and will respond to NATO expansion, lawmaker says
When asked by Reuters if he believed an agreement for the air shield would come by NATO's upcoming summit in July 2018, Karoblis replied, "We expect so."
"Air defense is one of the issues which we need to address. We also need to look at other domains, like NATO command structure reform—we need to move forward on all on these aspects," he added.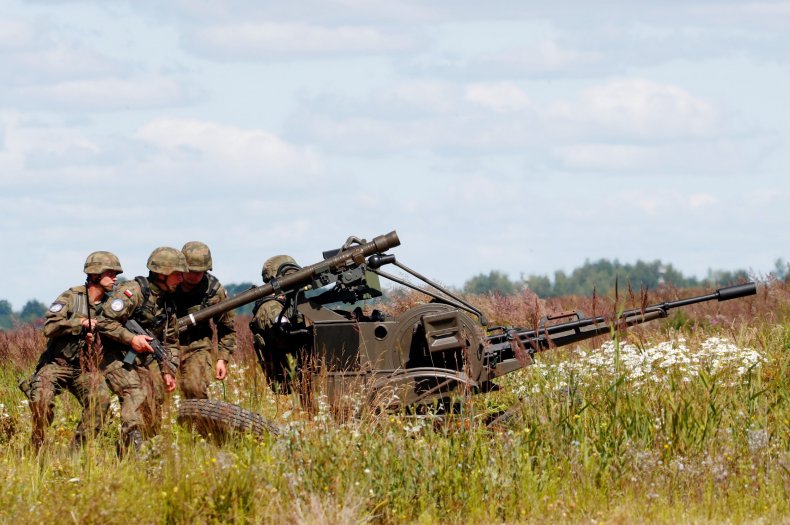 While NATO's $892 billion, 29-nation army easily outweighs Russia's military prowess on paper, an internal report recently leaked by Der Spiegel embarrassed the alliance, finding that its capabilities had "been atrophied" since the Cold War and that its existing command structure "would quickly fail" if met with a sudden, all-out attack from its Russian rival. Since the report's publication in June, NATO has taken steps to establish two new commands.
NATO officials told The Wall Street Journal last month one command would be dedicated to improving mobility of weapons, troops and supplies across Europe, and another would focus on the North Atlantic or Arctic region, where Russia has already made significant gains.
Last year, the U.S. established in Romania a sophisticated missile defense that Washington argued was built with "rogue states" like Iran in mind—but Russia has criticized the apparatus as a threat to its own national security. Moscow officials have warned such a network could embolden the U.S. to launch a nuclear war and have come out strongly against further NATO military moves.
NATO, for its part, defended its missile defense and rejected Moscow's claims that the members of the multinational treaty were targeting Russia.
"NATO's Ballistic Missile Defence is an important part of NATO's defense and deterrence. The Aegis Ashore site in Romania will further boost our ability to counter the threat we face from ballistic missiles from outside the Euro-Atlantic area," a NATO official told Newsweek via email.
"Our system is not directed against Russia. It is purely defensive and it will not undermine Russia's strategic deterrence. NATO is a defensive alliance, which always acts proportionately and in line with its international commitments."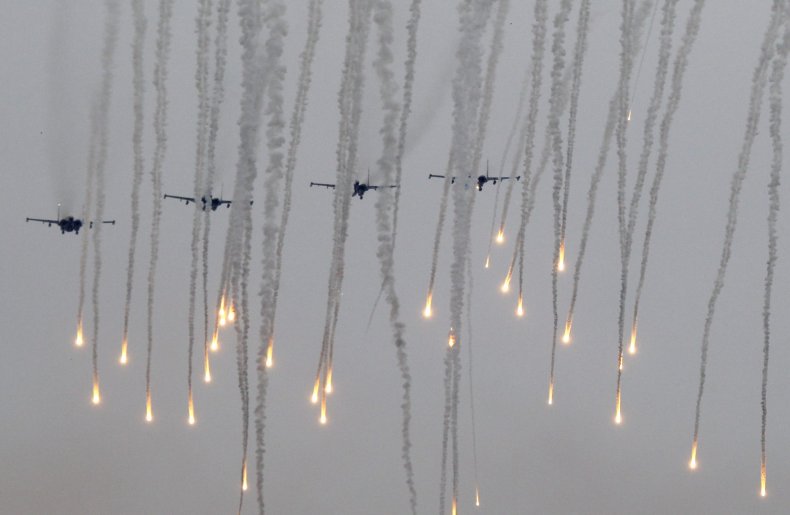 Shortly after the U.S.'s Aegis Combat System was integrated into NATO, the Baltic states and Poland entered into talks with defense contractors in June 2016 to establish a comprehensive anti-aircraft system, the Financial Times reported. The Baltic states, Poland and other European countries have frequently complained about Russian warplanes entering their airspace, but fears regarding their defense plan and other NATO projects mounted in the wake of the November 2016 election of President Donald Trump, who once called NATO "obsolete." He has since reversed his position.
Trump and Putin, who were staunch allies leading up to the Republican celebrity politician's rise to office, have fallen out since he came to office, and promises that U.S.-Russia ties damaged by President Barack Obama's administration would be repaired have not been realized. Trump and Putin were expected to meet for the second time as soon as Friday, in Vietnam, amid Trump's first presidential tour of Asia.
This article has been updated to reflect comments provided to Newsweek by NATO, which defended its missile defense system in Romania.