Nature Charity 'Unable to Protect English Wildlife', Report Warns
The government body responsible for protecting wildlife in England has been unable to carry out its functions effectively due to being "cut to the bone", a report has warned.
The Natural England [NE] 2020-21 report produced by Prospect trade union, warned that years of funding cuts as well as staff feeling they were underpaid has meant that the government has a long way to go if it is to meet its wildlife targets. Natural England is sponsored by the Department for Environment, Food and Rural Affairs (DEFRA) and is responsible for protecting the country's most valuable habitats.
The report said: "Public awareness of the plight of biodiversity and fragility of our landscapes has finally come to the fore, and Natural England is eager and brimming with ideas to get on and make England a better place. But it is clear from the trajectory of both funding, pay and staff numbers that to meet the ambitions and challenges set out in this report, and to not let the Green Recovery fall flat, government must step up and make good the damage done.
"Urgent, radical investment is needed in Natural England, as the government's key expert, advisor, regulator, facilitator and deliverer for England's natural environment."
Since 2008 funding for Natural England has been cut by £165 million ($219m). However, the agency received an investment of £15 million ($19.9m) to recruit 200 new staff but the report warned this was not enough.
"This funding was used to address existing work resource pressures, and NE (Natural England) has used this to recruit for over 200 new roles, including roles to help deliver the Environment Bill legislation currently going through Parliament," the report said.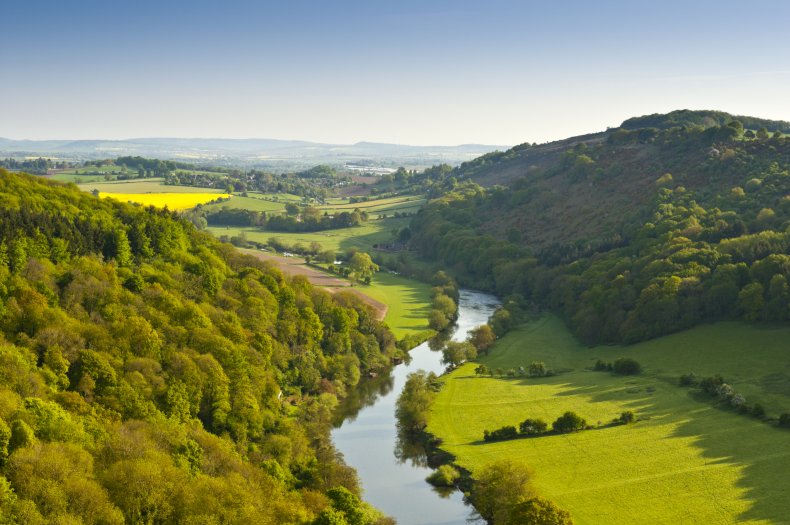 "However, the extra sum is the colloquial drop in the ocean. The NE leadership know themselves that "this funding will not address all the pressures and that there is still more to do to make our case in future years, to realize further opportunities for NE to play its full part in nature recovery and connect more people to this ambition."
The Green Alliance also called for Natural England to be fully funded.
Belinda Gordon, strategy director of The Green Alliance, told Newsweek: "The government has taken positive steps towards reversing catastrophic declines in nature in England over the past 70 years, including recently signing the Leaders Pledge for Nature and setting new targets in the Environment Bill.
"But, these can only make a difference if properly funded, monitored and enforced. Natural England plays a crucial role in this. We want to see the government back up the positive steps it is taking to address the environmental crisis by adequately funding environment departments and agencies."
Natural England insists it is well placed to deliver on the government's ambitious environmental targets.
Natural England Chief Executive Marian Spain said: "Natural England is here to restore and protect nature - embarking on a world-class nature recovery network, rebuilding resilient landscapes, restoring wildlife, tackling climate change, and in the process enabling people to enjoy an improved connection with the natural world for their health and wellbeing.
"Our staff do an extraordinary job in caring for the natural world and we are committed to making sure they are rewarded fairly for their hard work. This government has set out ambitious environmental targets, which Natural England is well placed to deliver on - however ongoing and significant investment will be needed if we are to truly realize the ambition of leaving the environment in a better state than we found it."