The poisoning of Kremlin critic Alexei Navalny in Russia is diplomatically tricky for the international community as it weighs up how to send a strong message to Moscow.
The German government has said there was "unequivocal proof" Navalny had been poisoned by Novichok, a Soviet-era nerve agent used in the attack in Salisbury, England, on former Russian spy Sergei Skripal and his daughter, Yulia, in 2018.
The finger is being pointed at the Russian state, but much like the Salisbury case, the Kremlin has brushed off claims of involvement, saying no evidence has been provided.
On Friday, 100 MEPs signed a letter calling on the European Union to push for an international investigation. Their appeal to the E.U.'s rotating presidency now headed by Germany is significant given the role played by the government in Berlin.
Navalny has just woken from a coma in the German capital following his transfer from a hospital in the Siberian city of Omsk after he fell ill on a flight.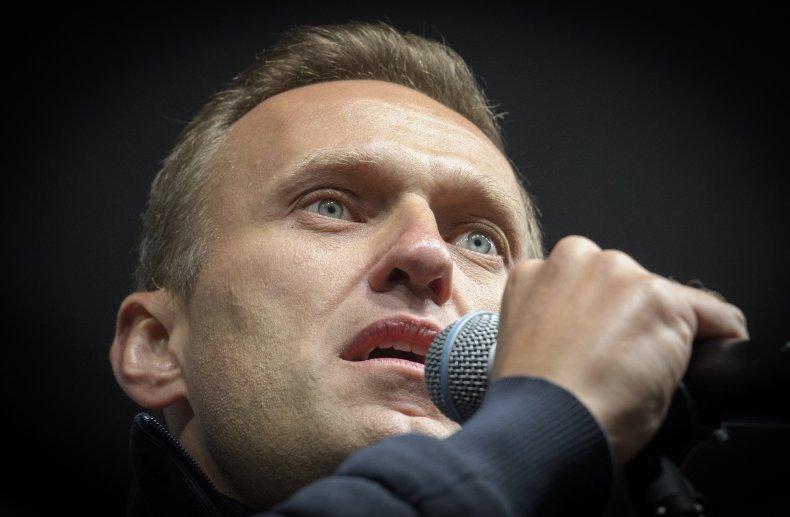 Chancellor Angela Merkel went further than most leaders in condemning an "attempted murder" of the most visible Russian opposition figure.
"The language could not have been clearer. Merkel dropped everything and spoke to the camera, that is an indication of the seriousness of it. These details matter," said Nigel Gould-Davies, a former British diplomat who once served as ambassador to Belarus.
"Russia made a decision to allow Navalny to go to Germany, they did not have to do that. That internationalizes the issue," he told Newsweek.
Merkel is now facing pressure to drop the almost completed Nord Stream 2, a pipeline under the Baltic Sea agreed in 2005, which would be a conduit for both gas and potential economic prosperity, from Narva Bay in Russia to the German town of Lubmin.
On Sunday, German foreign minister Heiko Maas threatened that ending Nord Stream 2 and more sanctions are tools Berlin could employ to strong-arm the Kremlin into giving answers on the Navalny case.
Merkel has taken great pains—both domestically and internationally— to portray the project as distinct from the rest of her government's Russia policy.
Meanwhile, keen to promote U.S. energy and worried Nord Stream 2 would make Germany overly dependent on Russian gas, the White House has been pressuring Berlin into stopping the pipeline.
When asked about Navalny's poisoning, President Donald Trump replied: "We haven't had any proof yet."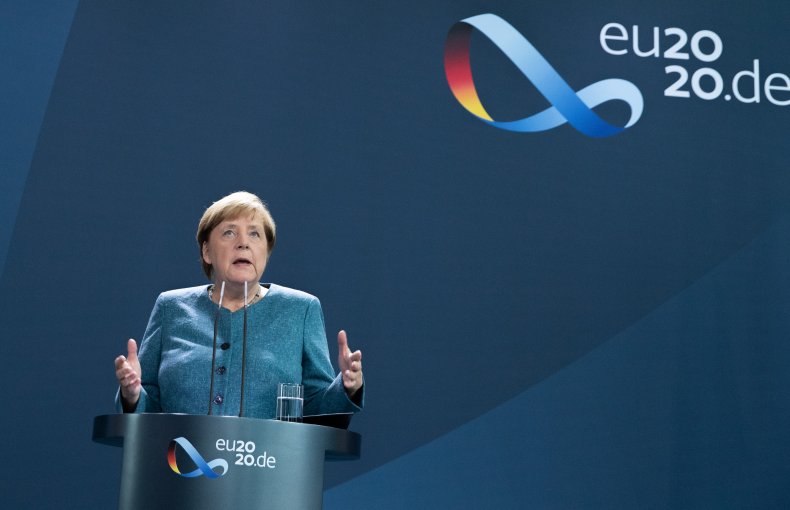 Gould-Davies, who is a senior fellow at the International Institute for Strategic Studies think tank, said: "The paradox here is that the Trump White House, which has been very rigorous in trying to stop Nord Stream 2, has said little about Navalny.
"Germany has been the other way round. The question now is do those differences in the positions between Germany and America create a contradiction that gets worse, or can they be reconciled?"
NATO has backed the German government's account, with the alliance's secretary-general Jens Stoltenberg demanding Moscow cooperate with the Organisation for the Prohibition of Chemical Weapons (OCPW) on an impartial investigation.
The case has been brought into the bailiwick of the Chemical Weapons Convention (CWC), whose breach in the Skripal poisoning led to tit-for-tat expulsions of Russian diplomats and spies.
Anders Aslund, an economist who was once an economic adviser to the Russian government, said the U.S. would need to take the lead in any sanctions.
"There will be measures against Russia and I think the natural thing is to sanction Russian sovereign debt to make it more expensive for Russia to borrow on the foreign market," said Aslund, who is also a senior fellow at the Atlantic Council.
"It would make financing more costly and less available. Russia hasn't grown since 2014 when the financial sanctions hit it and they have hurt the Russian economy far more than is commonly understood," Aslund told Newsweek.
"I think that the U.S Congress can act immediately."
After the Navalny incident, Russian stock markets braced themselves for turbulence ahead of possible sanctions, although there is doubt over what clout they might have.
"I think with regard to sanctions, we have reached an impasse," Steven Hall who retired from the CIA in 2015 after three decades of running intelligence operations globally, including in Russia, told Newsweek.
"There are only so far you can go with those and Putin himself has been quoted as telling oligarchs that western sanctions are going to be with us for the long term.
"If the west wants to seriously push back against Putin, they have got to find a more effective way than just sanctions."
The role of the U.S. is clear for Sen. Bob Menendez (D-N.J.), ranking member of the Senate foreign relations committee, who believes that Trump should coordinate any international response and that "silence will be interpreted as a tacit approval."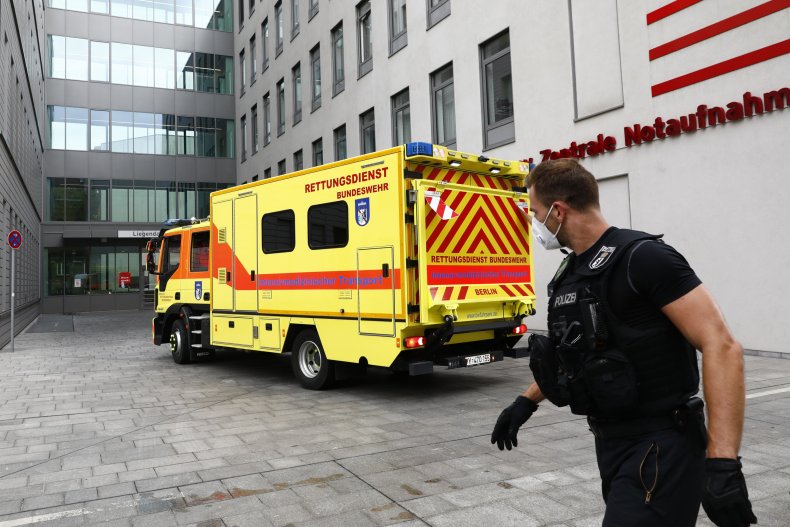 When asked for comment, former U.S. ambassador to Moscow, Michael McFaul, a vocal Trump critic, referred Newsweek to a Washington Post op-ed he wrote last month.
In that op-ed, McFaul took a swipe at the U.S. president's response to the Navalny poisoning, writing: "in the clear divide between good and evil in Russia, Trump is on the wrong side."
But the multitude of domestic issues, from the pandemic to the election to racial justice protests, limits the bandwidth within Congress to tackle the Navalny case swiftly.
"If you look at the U.S. legislation that has got through, by the time you look at the stage where it has been executed and passed, the legislation has lost a lot of its teeth," said Richard Connolly, author of the 2018 book Russia's Response to Sanctions.
"There hasn't been the appetite to push through really stringent sanctions against Russia, although there have been draconian threats. I don't think Navalny being poisoned at home is going to be something that changes that," he told Newsweek.
This might leave the ball in the court of the E.U., and its biggest economy, whose business lobby would not want to scrap the pipeline.
However for Germany to reverse course on a €9.5 billion ($11.2 billion) project would require a groundswell of public opinion in the country over an attempted murder that did not take place on its soil.
Around 100 companies from 12 European countries are also involved in the pipeline and so the significant economic cost would not just be felt by Germany.
But Merkel might be calculating that as construction was stopped last December with companies spooked about possible sanctions, now could be the time to pull the plug on it, without looking like Germany has caved to American demands.
"I see no chance of sectoral sanctions being imposed," said Connolly, who is also director of the Centre for Russian, European and Eurasian Studies (CREES) at England's University of Birmingham.
"For that, you would need unanimity among E.U. member states. We are coming up to the autumn and you are asking countries to say that they care about Mr. Navalny so much that they are prepared to risk a severe socio-economic cost to ourselves. I don't think that is going to happen.
"The worst you are going to get is a bit of virtual signaling, asset freezes, and travel bans for a few individuals who have not been sanctioned."