CNN's Ana Navarro Says Donald Trump Has 'Obama Derangement Syndrome': 'He's Haunted by Him'
President Donald Trump is obsessed with his Barack Obama and can't stop talking about his predecessor, a discussion on CNN heard.
On Monday night, a tweetstorm launched by Trump calling for an investigation into Obama's deal with Netflix was discussed on Cuomo Prime Time.
In May, the network reported that through their company Higher Ground Productions, Barack and Michelle Obama had signed a multi-year contract with the streaming service which was described as a "high 8-figure deal."
Facing criticism that he is profiting from the presidency, Trump turned his fire on others, sending out a series of tweets slamming book deals signed by the former first couple, as well as the "ridiculous Netflix deal."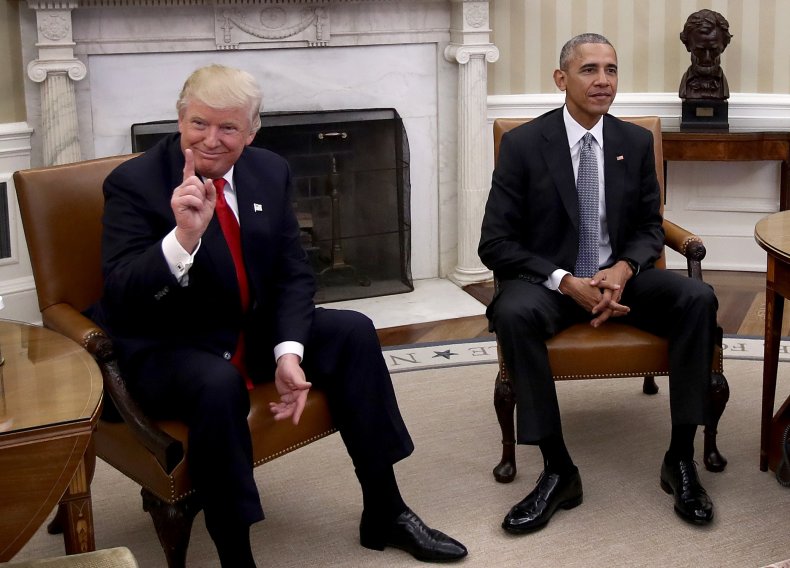 "These Radical Left Democrats are CRAZY! Obama Netflix?" Trump said.
Republican strategist and regular CNN contributor Anna Navarro gave Chris Cuomo her explanation for Trump's rancor on social media.
She said Trump sent the tweets because "he's jealous of him, because he haunted by him, because he's obsessed with him, because he can't stop thinking about him.
"People talk about 'Trump derangement syndrome'. Well, Trump has 'Obama derangement syndrome'. And Trump always needs a foil, whether it's 'crooked Hillary' or 'Pocahontas' 'or 'sleepy Joe' or 'crazy Bernie' or whatever it is," she told CNN.
"He always needs a foil to keep the flames alive, somebody to fight against. But he has also been obsessed with Obama from the get-go, even before he was president.
"One of the ways he became relevant in Politics unfortunately and sadly for the Republican Party is by peddling the conspiracy theory about 'birtherism' against Obama," she said, referring to Trump's conspiracy theory that Obama was born in Kenya.
However political commentator, Mike Shields, disagreed with Navarro's assessment, telling CNN that every president comes into office with the attitude that they are there "to fix the mess of my predecessor."
He said that Obama did this with during his election re-campaign whose sentiment was "look at what I inherited, why would you want to go back...to the horrible world of George W. Bush."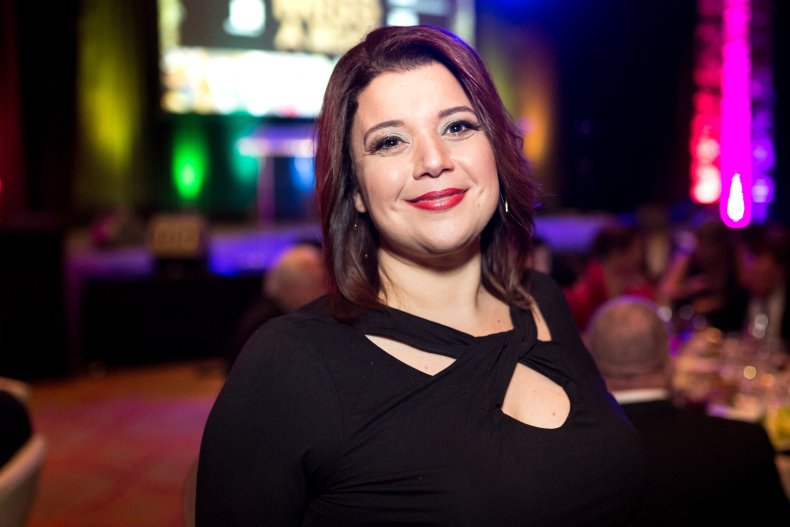 "That's normal, I don't think that's some obsession or some mental thing for Trump to do," Shields said.
He also pointed to the economy and how over the last three quarters under Obama's presidency, there was growth of "only 1.8, 1.8, 1.9" [percent]."
Shields added: "Then you get to 3.0, 3.2, 3.6 [percent] under Donald Trump, and so this is a contest that benefits him. It's not about some kind of obsession, this is a pretty smart political move."
The below chart, from Statista, compares the relative popularity levels of Trump and Obama during their presidencies.