When we first heard the term "Future of Work," it meant something very different from what it means today. The pandemic disrupted business normalcy, with most companies adopting a work from anywhere (WFA) model at least through the end of this year, if not indefinitely. With that, entrepreneurial culture and attitudes toward once commonly revered geographic tech hubs are shifting. No longer does an aspiring tech entrepreneur need to live in Silicon Valley, or in our case New Orleans, to achieve her dreams.
What does this mean? What does the future of work look like in a WFA era? Can essentially anybody, anywhere, today be an entrepreneur? What shapes that path to success?
The pandemic not only brought about a time of crisis, but it also gave rise to opportunity and ignited the entrepreneurial spirit of many. We saw an accelerated change in habits and behaviors, as well as new enterprises launched to satisfy these changing demands. According to a study from the Peterson Institute for International Economics, last year there was a 24 percent increase in business startups from the previous year. As we enter into the next phase of work, we have to reimagine what it means to operate and grow a profitable business.
Growing your business is no small task, especially if you are looking to reach $100 million and beyond like we have. As we begin to rethink entrepreneurship in a WFA era, let's explore three tips that entrepreneurs should implement in order to achieve success.
Embrace an agile business model and mindset—even more than you once did.
This past year, it became overwhelmingly clear that businesses must be prepared to pivot in order to quickly react to changes in the marketplace. As a leader, it's imperative to have a business culture that embeds agile capabilities at its core that will accelerate how fast you can move in comparison to your competitors.
In order to thrive and survive within the new normal, companies must adapt to changing customer demands. This is where the ability to capture, understand and act on shifting consumer sentiments will improve your odds for success. Utilize research technology, which I like to refer to as ResTech, and tools that take the guesswork out of knowing and understanding your customer. Asking your customers about how their sentiments are changing means your products and services are ready for the present not locked in the past.
Think beyond borders and pursue every means to extend your network.
It's essential to recognize the value of networking and relationship building. Relationships are important in driving sales and serve well to indicate how your company is perceived within the market. It's always been crucial that you stay connected with people, especially industry colleagues, and make it a daily habit to seek out and build relationships.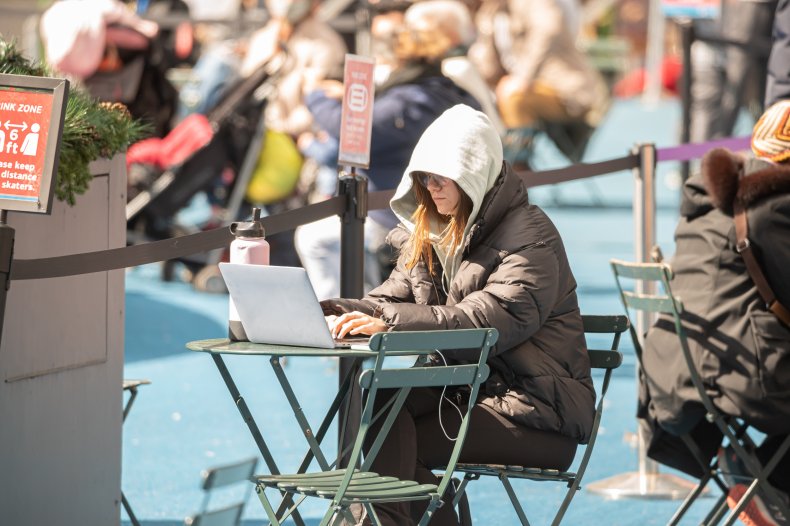 A study conducted last year found that 54 percent of employees surveyed want to relocate over two hours away or more from their current location, which is a signal that working from home is a long-term option. We must work that much harder to develop our professional circle—which is very different in the new age of Zoom.
As we continue to connect virtually, we rely more heavily on collaborative tech solutions to gather and engage. To further increase engagement across online business forums, it is dually an opportunity for us to expand our networks and start to think outside our traditional targets and circles.
In our new Future of Work era, there is an opportunity to take that basic principle and build it out further. Now is the time to think beyond borders and pursue every means possible to extend your network. Starting a company outside of a more metro city like Los Angeles or New York can come with its own set of challenges. Specifically the ability to effectively leverage relations, as there may not be a large industry pool of individuals in, for instance, a more rural area.
When I first started my own company in New Orleans, I (along with a very small team) began to acquire customers by running through and exhausting my personal network. We had to look inward and figure out how to create an opportunity for growth. I quickly realized that in order to continue to scale up, we needed to continue to hire senior executives and salespeople who could help expand our network. The business needed individuals who could add value through their connections to keep the sales engine moving and ultimately set the pace for a steady revenue trajectory.
Hire global, think local ... when it comes to engaging and retaining top talent.
As we enter the next phase of work, you must be intentional about expanding your talent pool beyond your community distance, as well as defining your company culture. The WFA environment afforded us the chance to accrue talent from anywhere and everywhere. With the new normal seemingly operating on a virtual basis, the physical office space is becoming less of a reality and necessity. However, the reverse is also true: You can hire anyone from anywhere, but so can every other company. Companies that have given up their "bias for location" can now hire globally. In order to compete for talent, you should assume that your entire team can now work for any company anywhere, which means understanding how their compensation compares to the rest of the country—not just the local scene.
Prior to COVID-19, my company Lucid, a programmatic research technology platform, was already Zoom-centric, as we operated across 14 offices in 12 countries. Fortunately, this made it easier for our company to pivot as the pandemic kicked that concept into overdrive and rapidly altered our traditional company headquarters. With that, though, the pandemic also offered an opportunity for many business leaders, myself included, to redefine our company values and what it means to truly engage and retain top talent.
A recent survey found that remote employees enhanced their work-life balance and retention rates by 46 percent in the past year. Data such as this shows us that as employers, we must think about the employee first. They know that their job opportunities increased substantially in this new remote working era. Just as employers no longer feel confined to hire within state limits, employees no longer feel restrained to apply to opportunities within a certain mile radius. When today's business leaders consider how best to attract talent, particularly young talent, it is important to prioritize a culture that favors mobility, flexibility and is employee-centric by design.
Creating a startup requires a lot of hard work and dedication. As the company grows, you must be prepared to meet more challenging demands. Since how, when and where we work has been impacted, the ability to be agile, establish and maintain relationships, along with building a team that aligns with company values will be key drivers of success. Now is the perfect time to embrace becoming an entrepreneur. There is a wide pool of talent to choose from and now is a prime opportunity to innovate and revamp outdated business models to help usher in the Future of Work. The Future of Work no longer lives in confinement; the Future of Work is everywhere.
Patrick Comer is the founder and CEO of Lucid.
The views expressed in this article are the writer's own.