Navy Birthday 2019: History, Quotes to Celebrate 244th Birthday of the Military Branch
Break out the champagne and light the birthday candles, because the U.S. Navy is officially 244 years old!
On Sunday, the military branch celebrated its birthday, which also came with a renewed commitment to be prepared, to remember those who forged its legacy and to honor the family and friends that serve as its support systems, according to Admiral Mike Gilday, chief of naval operations.
The commandant of the Marine Corps, General David Berger, echoed Gilday's sentiments in an official birthday message. Although ribbing is common between the military branches and their departments, Berger said the Marines would celebrate alongside the Navy and form a joint naval force, as they do during operations.
Characterized by Gilday as America's "away team," at a ripe old age of almost two and a half centuries, the Navy is actually older than America's independence.
Back in August 1775, during the days of the Colonies, the Declaration of Independence had yet to be signed but the revolution was underway, with General George Washington at the helm, both figuratively and almost literally. Before the Continental Congress gave him vessels, Washington commanded three schooners off the coast of Massachusetts, according to the National Park Service (NPS).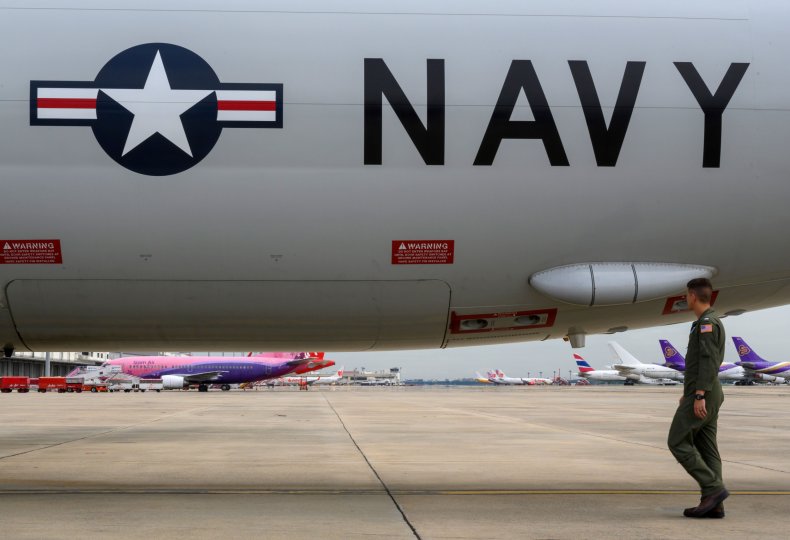 By 1775, the Colonies already had expressed their fury at new taxes, and England knew something was churning in America. Since Great Britain was a naval superpower at the time, the Continental Congress advised the individual colonies to mount their own naval defenses.
However, in August 1775 Rhode Island delegates went to Philadelphia to say it was time to establish a sufficient naval force to collectively defend the Colonies. On October 13, 1775, the Continental Congress agreed with Rhode Island and the military branch was born, according to the Navy.
After advisement from a committee staffed by New Hampshire's John Langdon, Connecticut's Silas Deane and future President John Adams, an armed schooner and a sloop were sent to Washington in Massachusetts. The task at hand? Protect American trade from a British blockade and predation and intercept British ships transporting supplies for England's forces in America.
The Continental Congress later authorized the purchase of four more warships, expanded the committee from three men to seven and asked for recommendations to protect not only New England but the entire eastern coast down to Georgia.
Despite playing an important role during the Revolutionary War, the Navy was briefly disbanded after America's defeat of England. It wasn't until 1794 that Congress re-established a national Navy, and in 1797 the USS United States, USS Constellation and USS Constitution were launched.
Now, with the Navy having a couple of centuries under its belt, it is the subject of some memorable quotations.
Navy Quotes
"It follows then, as certain as that night succeeds the day, that without a decisive naval force we can do nothing definitive, and with it, everything honorable and glorious." —President George Washington
"A good Navy is not a provocation to war. It is the surest guaranty of peace." —President Theodore Roosevelt
"I can imagine no more rewarding a career. And any man who may be asked in this century what he did to make his life worthwhile, I think can respond with a good deal of pride and satisfaction: 'I served in the United States Navy.'" —President John F. Kennedy
"The Navy has both a tradition and a future—and we look with pride and confidence in both directions." —Admiral George Anderson
"A powerful Navy we have always regarded as our proper and natural means of defense, and it has always been of defense that we have thought, never of aggression or of conquest. But who shall tell us now what sort of Navy to build? We shall take leave to be strong upon the seas, in the future as in the past, and there will be no thought of offense or provocation in that. Our ships are our natural bulwarks." —President Woodrow Wilson
More than 200 years after members of the Continental Congress acknowledged the need for a collective sea force, the Navy has evolved into a military colossus with 290 deployable battle force ships, 337,121 active-duty personnel and more than 101,500 members of the reserves.