Navy Chief Charged With Sharing 'National Defense' Info With Russians
U.S. Navy Chief Information Systems Technician Charles T. Briggs is facing a court-martial for charges which include allegedly giving an email with classified information to a Russian national who could've used it to "injure the United States or benefit a foreign nation," according to Navy Times.
Briggs allegedly acquired the email while stationed at Offutt Air Force Base, Nebraska with U.S. Strategic Command (USSTRATCOM), the combatant command that oversees missile defense, nuclear weapons and other surveillance and intelligence. He served at the base from April 2018 to July 2019.
He is believed to have relayed U.S. national defense information to possibly more than one Russian national from October 2018 to January 2019—the Russian's name (or names) were redacted from a sheet of Briggs' official charges.
Briggs faces three additional charges against him for allegedly making false official statements and one for obstructing justice.
On a security clearance questionnaire, he allegedly denied maintaining a "close and continuing relationship" with any non-U.S. national citizens. He also said on a USSTRATCOM form in September 2018 that he hadn't met any foreign nationals who requested future contact, despite allegedly maintaining connections to Russian and Italian nationals from May 2017 to January 2019.
Prosecutors also claim that Briggs falsely stated on a November 2018 leave request form that he'd stay in Nebraska for 11-days—instead he allegedly took a month-long trip to Serbia in November and December of that year which he didn't disclose to his commanding officers.
Lastly, Briggs also faces charges of "possessing a digital image of child sexual abuse" and attempting to view such material from June 2018 to December 2018.
Briggs 1998 and was made chief in 2013. His trial is scheduled for November.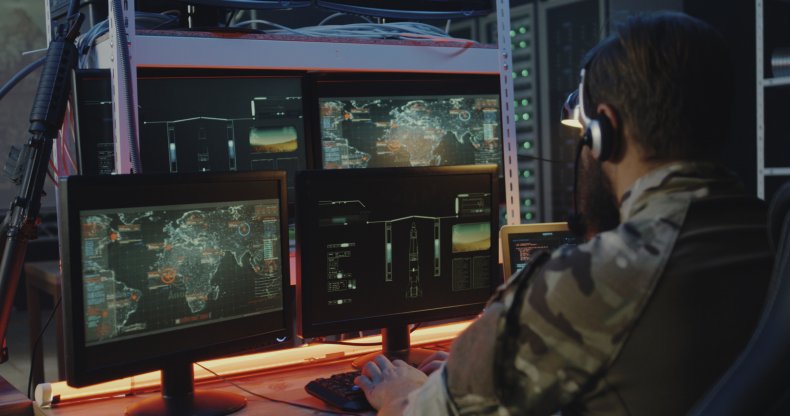 This is just the latest intrigue between Russians and members of the U.S. military.
In late June, The New York Times revealed that Unit 29155, part of the Russian intelligence agency known as the GRU, had allegedly offered the Taliban, an Islamic fundamentalist military organization, bounties to kill U.S. troops in Afghanistan.
Russia allegedly sought to do this to covertly destabilize the military presence of the West in the Middle East and elsewhere.
The Times report sparked outrage in the U.S. over Republican President Donald Trump's seeming failure to act, despite being warned of the operation months before it came to light.
Kremlin spokesperson Dmitry Peskov called the report "100 percent bullshit," and Trump denied having been briefed on it, though the Associated Press said the White House knew of the bounties as early as 2019.
Newsweek contacted the U.S. Department of Defense for comment.