Romantically Linked U.S. Navy Man, Woman Found Shot to Death
A man and woman who were members of the U.S. Navy were found with gunshot wounds in Wheeling, Illinois on Sunday, according to reports.
The Wheeling Police Department has opened an investigation into the deaths.
The bodies were discovered around 4:50 a.m. on Sunday at an intersection on the southwest side of the village.
The victims were in a romantic relationship and were found dead at the scene with wounds consistent with firearm injuries, police have said, according to a Daily Herald report.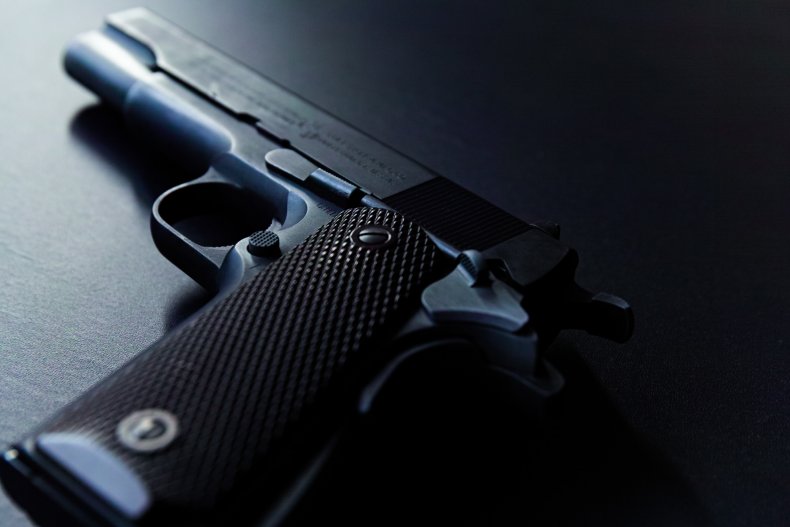 Police were responding to a 911 call about a vehicle near Lakeview Drive and Buffalo Grove Road when authorities made the discovery.
Wheeling Deputy Police Chief Al Steffen said the victims were both members of the U.S. Navy assigned to Naval Station Great Lakes. They did not live on the base and had separate homes, Steffen said.
A man, who identified himself as the male victim's roommate, said that the couple had been arguing earlier Sunday morning.
Police have not yet released the names of the victims and are in the process of notifying their next of kin.
Police are attempting to discover a motive and reconstruct the couple's activities before the shooting. A handgun was also discovered close to the scene.
Newsweek has contacted the Wheeling Police department for comment.
Illinois governor J.B. Pritzker has long publicly spoken about the problems of gun violence in the state.
In November 2021 during an event at the Breakthrough Urban Ministries FamilyPlex in Chicago, he said he was committed to ending gun violence.
"We are united in our commitment to end gun violence in Illinois," he said, according to a WTTW news report.
"We will do what it takes, individually and collectively to address the immediate violence on our streets and invest in fighting the underlying causes that cause too much despair, too much addiction, too little mental health treatment and too few opportunities."
More recently, in May, Pritzker took to Twitter to announce that the sale and possession of ghost guns had been banned.
A ghost gun is a type of DIY firearm that is sold as an unfinished kit and therefore can be assembled by an unlicensed buyer or even a minor. These types of weapons do not contain serial numbers like traditional firearms, making them untraceable to law enforcement.
"Last summer, I signed into law the most comprehensive reform to our state firearms laws in over a generation, including universal background checks. Today, we build on that progress by banning the sale and possession of ghost guns," he tweeted on May 18.
He added: "These untraceable and privately-made weapons are a dangerous threat to public safety.
"In an America where gun violence plagues many neighborhoods, Illinois is taking a common-sense approach to advancing public safety and justice from all sides."