Navy Officer Found Dead in Suspected Murder on Same Day of Court Appearance for Domestic Abuse Protective Order Hearing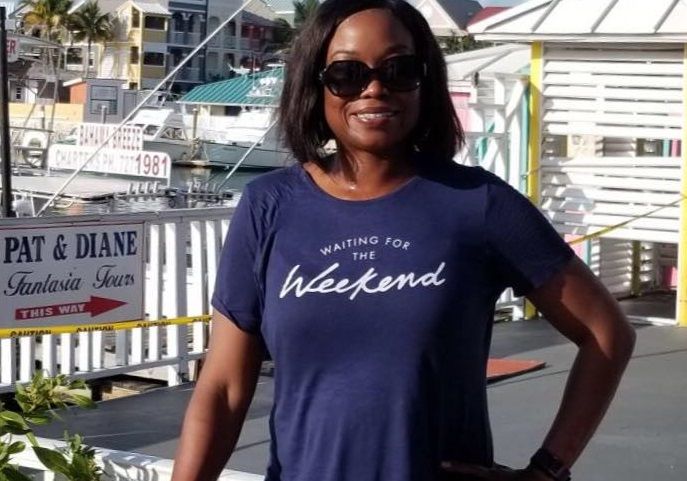 A newly promoted Navy chief petty officer who had recently been granted a protective order following an alleged domestic abuse incident has been found dead at her home in Florida.
The body of 37-year-old Andrea Washington was found by officers from the Jacksonville Sheriff's Office after they received a call about a medical emergency at an address on Itani Way at around 12:13 a.m. on September 17.
When police arrived, they found Washington dead in the home from suspected foul play.
The mother-of-three was discovered the same day she was due to appear at a court hearing for an order of protection, reports First Coast News.
On September 4, a Duval County Judge granted Washington a protective order against a man who she was living with after claiming she had been pushed to the floor, kicked in the stomach, and had a gun pulled on her by him.
The man is also alleged to have kicked holes in two of her doors, destroyed her iPad and took the keys to her vehicle during the incident.
"I took myself to the ER the next morning due to the pain that I was in," Washington wrote in the order of protection request, reports ABC News.
According to court documents, Washington was due to appear at a hearing on September 17 in which Judge Hugh Carithers was to decide on whether to extend the protection order.
She had also been promoted to chief petty officer just three days before she was found dead, a navy college friend, Phantom McClendon, told First Coast News.
"We were stationed in Virginia together, we were very close friends," McClendon said. "The goal of making chief is a major accomplishment and for her to make it after all these years…and the simple fact that she can't even enjoy it.
"She couldn't even go to work in her freshly pressed khaki uniform," McClendon said. "I just sent her a message on Friday right when she got pinned and told her 'I'm proud of you.'"
In a statement, the Navy paid tribute to the 37-year-old and said more information might soon be available.
"A sailor assigned to the guided missile cruiser USS Hue City was found deceased around midnight Sept. 17," Lt. Cmdr. Courtney Hillson said, reports WJXT. "The death is under investigation by local law enforcement. Our thoughts and condolences are with the family, friends and shipmates of the sailor."
The Jacksonville Sheriff's Office have not yet released any details regarding a potential suspect.