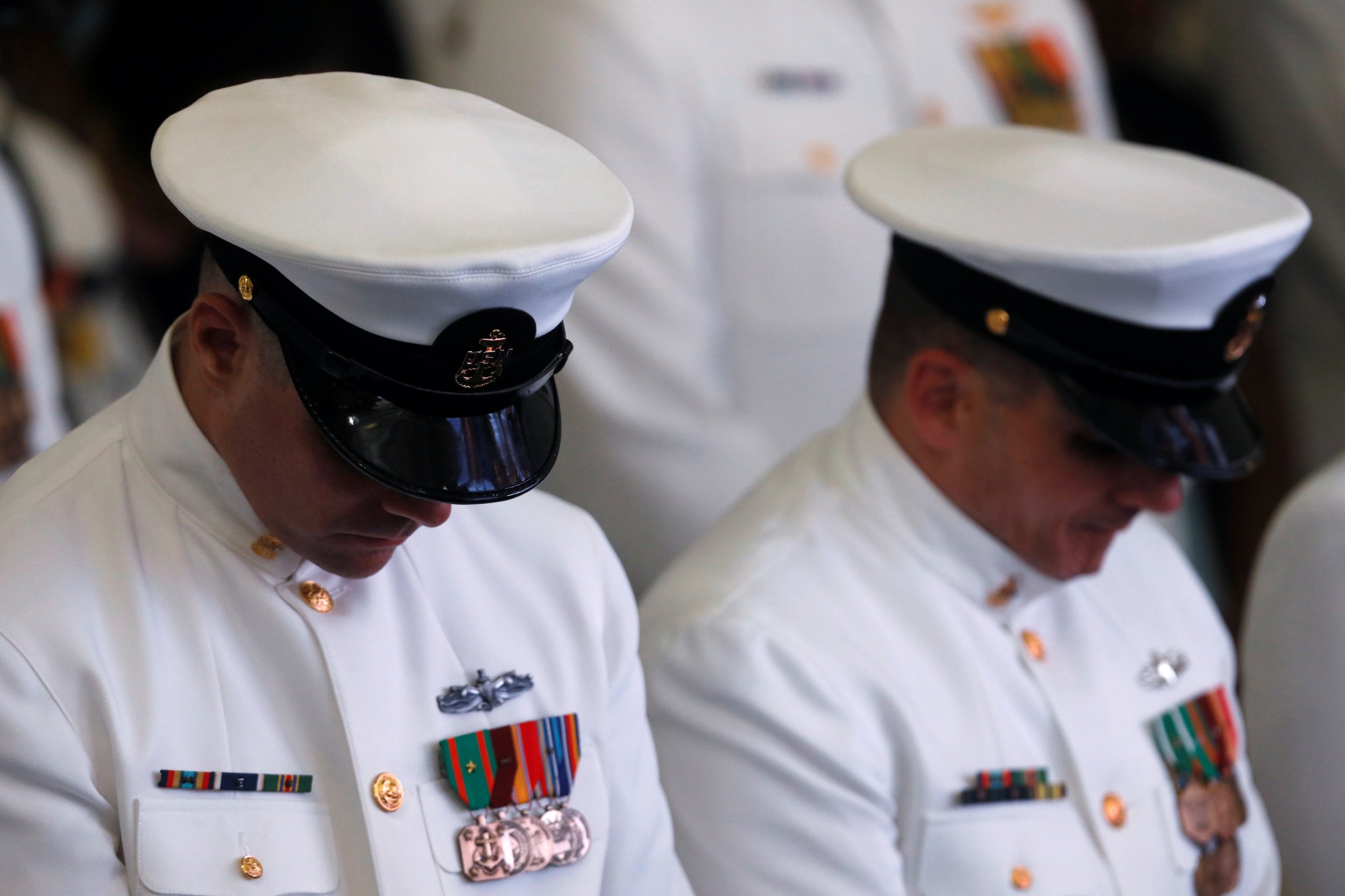 Three U.S. Navy command leaders were fired this weekend after the unit's executive officer was found drunk and naked in the woods of Japan.
Lt. Cmdr. Jason M. Gabbard was found wearing nothing but his boots after a gathering of chiefs and officers in Camp Shields in Okinawa, Japan, according to The Navy Times. He was discharged on February 11.
Two more command leaders, Commanding Officer Cmdr. James Cho and Command Master Chief Jason Holden, were also fired after the incident, meaning that the entire command for Naval Mobile Construction Battalion 4 was let go.
"Trust is the foundation for everything we do as military professionals, and we expect our service members to conduct themselves with the integrity and character to justify that trust," Navy Expeditionary Combat Command spokeswoman Cate Cook told The Navy Times.
She continued, "When there are any indications that those values are not being followed, we conduct appropriate investigations and take action as necessary."
Even though they were fired from their posts, officials said the three were moved to the Naval Construction Group One in Port Hueneme, California, for the time being. The Navy has found another officer to take over their duties temporarily in Okinawa, according to the publication.
The last time an entire U.S. Navy command leadership was fired this way happened in June after a deadly collision on the destroyer Fitzgerald killed seven sailors. Prior to this incident, the Navy fired an entire command of the destroyer James E. Williams in 2014, offering few details about the decision.
Cho and Holden were both Bronze Star recipients. Gabbard, the man found naked, had been in his role since June of last year and in the Navy since 1998.