Navy Orders Removal of Confederate Battle Flags in All Public and Work Spaces, From Ships to Shore
The Chief of Naval Operations ordered his staff to begin the process of removing the Confederate battle flag from all public and work spaces in the fleet. From aircraft carriers to submarines, frigates to destroyers and all ships from Marine Expeditionary Units to aircraft and shore units, the flag must go.
The order comes 15 days after George Floyd's death at the hands of Minneapolis police sparked protests and demonstrations around the country, and eventually around the world.
"The order is meant to ensure unit cohesion, preserve good order and discipline, and uphold the Navy's core values of honor, courage and commitment," the Navy stated in an email from Chief of Naval Operations Adm. Mike Gilday's office on Tuesday, according to the Navy Times.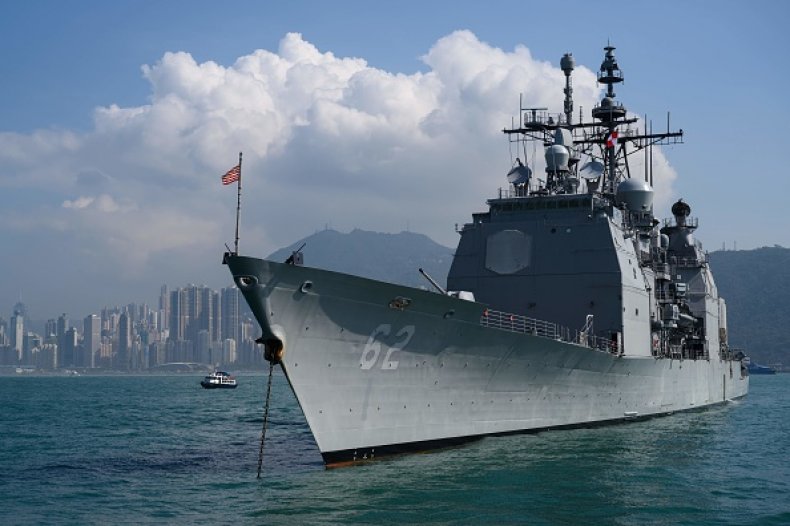 The move follows the U.S. Marine Corps last week announcing it would ban all symbols related to the Confederate battle flag from Marine Corps installations. The Marines Corps branch of the military falls under the Department of the Navy.
"The Confederate battle flag has all too often been co-opted by violent extremist and racist groups whose divisive beliefs have no place in our Corps," the Marine Corps tweeted last Friday.
"This presents a threat to our core values, unit cohesion, security, and good order and discipline," the tweet continued. "This must be addressed."
Retired U.S. Army Gen. David Petraeus wrote in The Atlantic this week that the Army must also remove names on base installations that honor Confederate leaders, including Bragg, Benning and Lee, calling them "traitors" to the United States.
"These bases are, after all, federal installations, home to soldiers who swear an oath to support and defend the Constitution of the United States," Petraeus wrote. "The irony of training at bases named for those who took up arms against the United States, and for the right to enslave others, is inescapable to anyone paying attention. Now, belatedly, is the moment for us to pay such attention."
On Monday, two U.S. military leaders—Army Secretary Ryan McCarthy and Defense Secretary Mark Esper—said they will look at possibilities of changing all 10 bases named after Confederate leaders.
The Navy on Tuesday declined to comment on whether or not it would consider changing the name of the USS Chancellorsville (CG-62), a Ticonderoga class, guided-missile cruiser that was named after a Confederate victory during the Civil War. It's homeport has twice moved from San Diego to Japan.
Commissioned in 1989, the Chancellorsville has completed missions during Operation Desert Storm in 1991, counter-narcotics operations in the eastern Pacific in 1997, two deployments during Operation Enduring Freedom (2008 and 2009) and has twice been awarded with the Spokane Trophy (1996, 2016) for being the U.S. Pacific Fleet's surface ship with the highest level of operational readiness.