Navy Sailor Killed After Fuel Tank Falls off Helicopter in California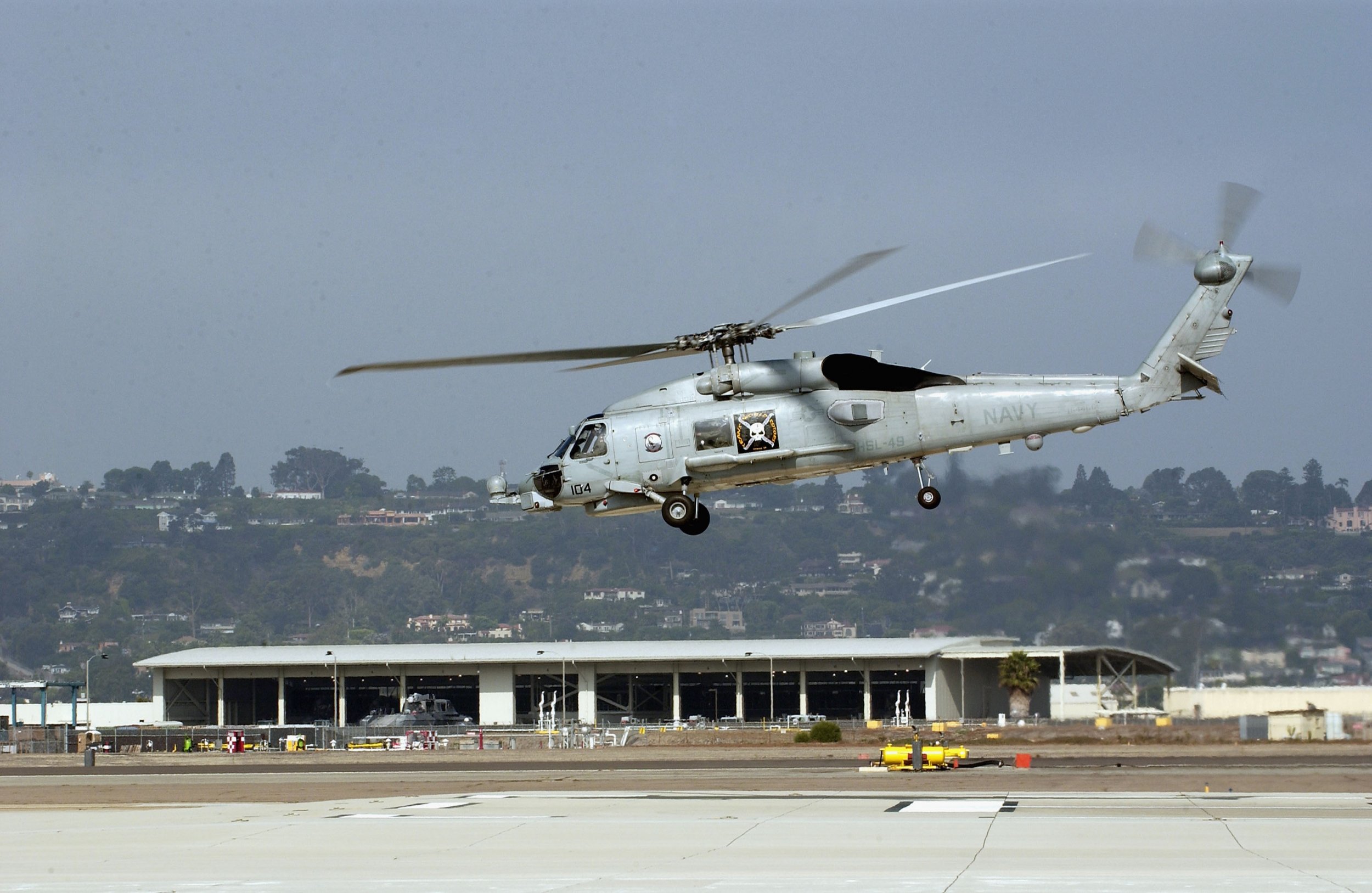 A United States Navy sailor was killed last week when a fuel tank fell off a helicopter, military.com reported on Tuesday. The sailor was identified as Naval Helicopter Aircrewman 1st Class Jonathan Richard Clement.
The fuel tank fell off a HH-60H Sea Hawk while it was on the ground at Naval Air Station North Island in California. Clement was taken to the hospital, where he died, according to military.com.
Another unidentified sailor was injured.
Naval Air Station North Island is located in San Diego County, California. It holds two aircraft carriers in addition to 23 fixed wing and rotary wing squadrons, as well as the Naval Aviation Depot. Some 4,425 personnel work on the island, including 1,000 active duty military members.
An investigation was underway to determine what caused the accident, Commander Ron Flanders, a Naval Air Force spokesperson, told military.com. The United States Navy did not immediately respond to Newsweek's request for comment.
Another Navy sailor was killed in June after a "mishap" on a helicopter in Virginia. The sailor was working as a maintainer at Naval Station Norfolk, Associated Press reported. The incident was under investigation.
In May, a National Guard soldier was killed in an accident at the National Training Center in Fort Irwin, California. Private First Class Tara Turnage from Memphis had just shipped out to California for training and was assigned to the Forward Support Company and Support Squadron. Authorities did not immediately release her cause of death.