Navy SEAL Running for Congress Violates Rules by Showing Up in Uniform, Launches Campaign in Wrong District
It wasn't the best way to start a Congressional campaign. Retired U.S. Navy SEAL Floyd McLendon wore his Navy dress whites to his campaign kickoff in Dallas, Texas in November. Unfortunately, it's against regulation to wear his uniform to such an event—which was held in the wrong district.
His choice to wear his Navy dress whites uniform violated a Department of Defense policy which prohibits members of the Navy and Marine Corps from "wearing uniforms of the naval service while attending or participating in a demonstration, assembly, or activity knowing that a purpose of the demonstration, assembly or activity supports personal or partisan views on political, social, economic or religious issues."
That regulation also applies to retired Navy SEALS, such as McLendon.
McLendon, who is running for a seat in the 32nd Congressional District, kicked off his campaign in the 30th Congressional District.
"I don't know if I can think of a time where somebody kicked off their campaign in some place that wasn't in their district," Lone Star Project Democratic strategist told Business Insider. "And then it would be really outrageous is when they didn't realize it was in their district. They need to have a pretty darn good reason for kicking off their event in a district in another one they're running in."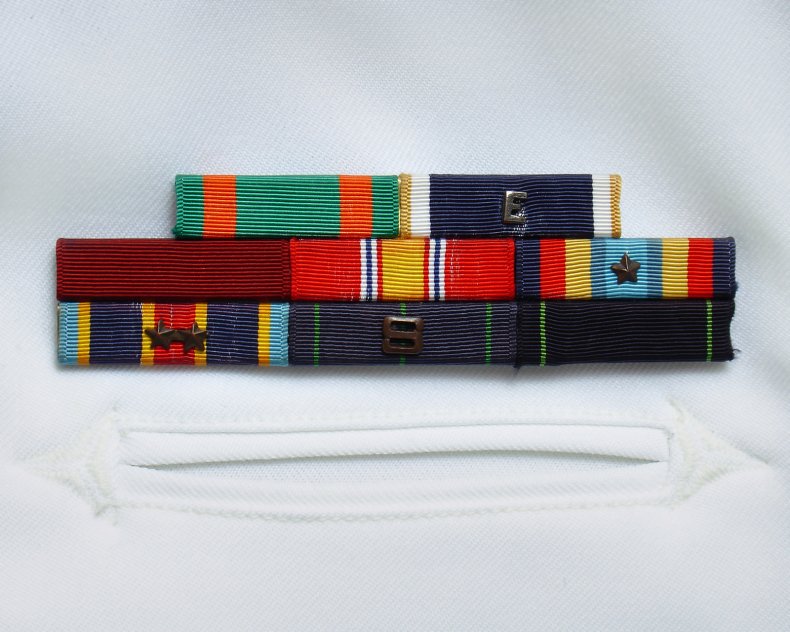 Newsweek attempted to contact McLendon but did not receive a response in time for publication.
Republican McLendon is challenging incumbent Democrat Colin Allred, whom McLendon disparaged in a recent Facebook post.
"Allred has fallen completely in step with the Democrats from California and New York," McLendon wrote. "Wait, who is he supposed to represent again? That's right, TEXAS 32. We can't let this man sell us out to coastal values."
"Floyd believes we need to get government out of the way so Americans have the opportunity to prosper, and the free market is the best way to achieve prosperity," says McLendon's campaign website. "He believes in the American dream, and that politicians need to be held accountable. He believes we must fight for and protect our constitutional freedoms, so the next generation can do the same."
In a July statement McLendon said, "We're in a fight for the future of our country and that's why I'm running for Congress. I've fought in some of the most God-forsaken war zones on the planet. I know how to lead in life or death situations and, I know what it means to put service before self."
"In Congress, I will lead the fight against socialism. I will lead the fight for lower taxes, less government, and more freedom."
McLendon served in the U.S. Navy for 25 years becoming a SEAL nine years after entering the service. He was deployed five times and served two combat tours to Iraq and Afghanistan.