Navy SEALs Have 'Staggering' Drug Problem: Report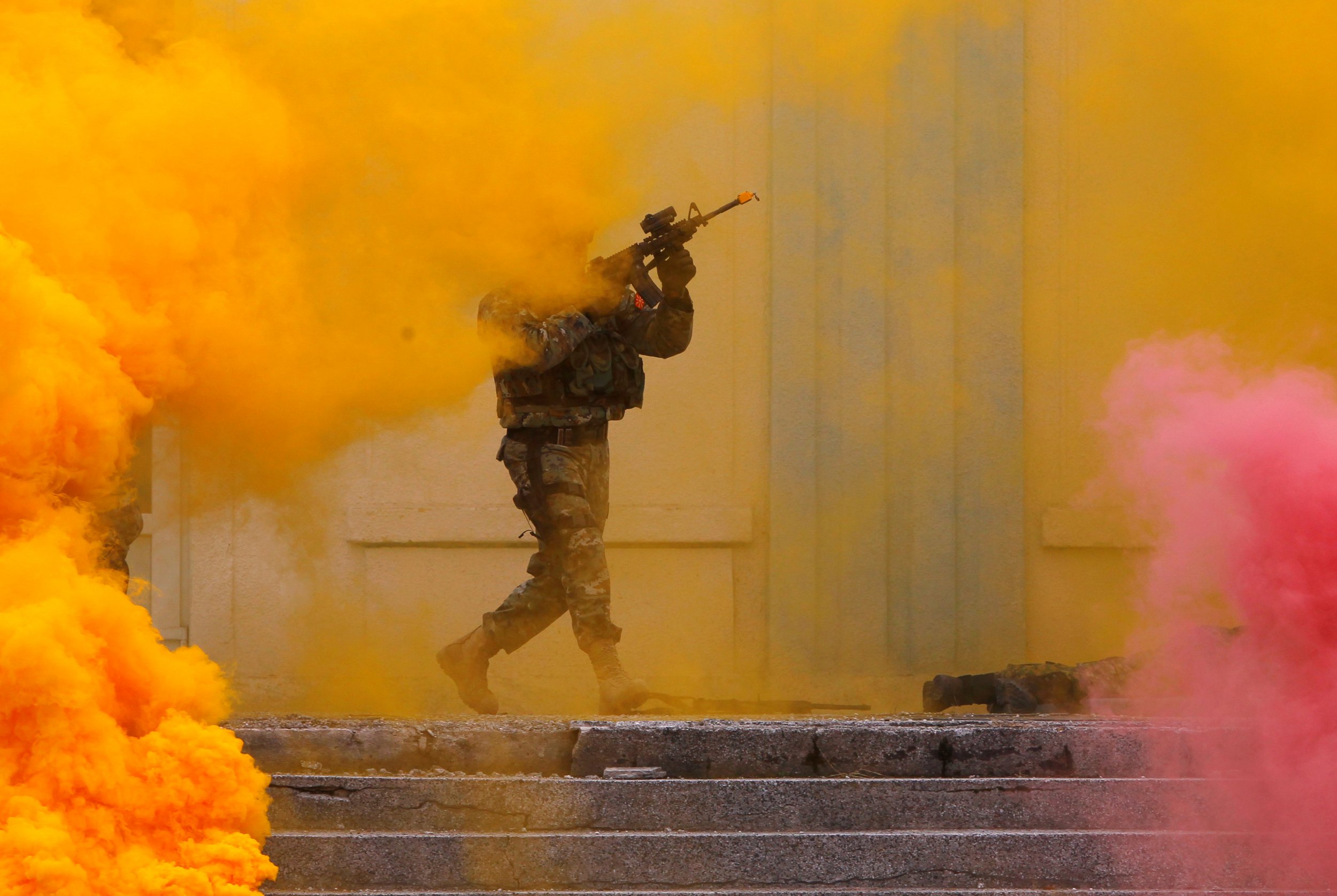 The Navy SEALs, one of the U.S. military's most elite forces, is dealing with a "staggering" drug problem that resulted in a safety stand-down and a stern warning from a commander late last year, CBS Evening News reported Tuesday
Three whistle-blowing SEALs, whose faces were blacked out and voices altered by the broadcaster because of fears of retribution from within the ranks, said members of the Navy's cream-of-the-crop special-operations team around the world had tested positive for marijuana, cocaine, heroin, ecstasy and methamphetamine.
The SEALs, one active duty and two veteran, asserted that the drug problem was growing, largely because SEALs were not being tested regularly. Normally, the SEALs would be subject to drug tests at their home bases like the rest of the 1.4 million active U.S. servicemen, but their duties around the globe often keep them away from home. Those who spoke to CBS claimed they had not been tested for years.
The SEALs said they spoke up because they feared losing trust in their colleagues when in combat or during operations due to drug use.
"It's a population that is supposed to be elite performers, all with classifications, to where they have national security information and responsibilities," one SEAL told CBS. "That's dangerous to my teammates."
The problem has run so deep that Captain Jamie Sands, who commands 900 SEALs on the East Coast, spoke to everyone under his direction late last year and specifically said there was a problem within Group 2, one of the four Naval Special Warfare groups. Group 2 contains four different teams, each specializing in desert and urban warfare and responsible for Northern and Southern Europe, South and Central America and the Mediterranean. All told, there are 2,450 active duty SEALs, comprising 1 percent of the entire Navy.
During the meeting, CBS reported, Sands expressed serious concerns about SEAL culture. Though he had only been in command for three months at the time of the meeting, five SEALs had already been removed from their teams due to drugs.
"We're going to test on the road," Sands said at the meeting. "We're going to test on deployment. If you do drugs, if you decide to be that selfish individual, which I don't think anyone's going to do after today—I believe that—then you will be caught."